They say a picture is worth a thousand words, but in the case of this demo a lack of picture at times will also speak volumes. It's why the SDVoE (Software Defined Video over Ethernet) Alliance is bringing to Integrated Systems Europe its hit demo from last year's InfoComm tradeshow.
The SDVoE Alliance will feature what it's calling "a simple demonstration" of two video systems — one an AV-over-IP network and the other a traditional matrix switch design at next month's ISE 2020 in Amsterdam (stand 1-F40).
Each system in the so-called SDVoE Shootout consists of four 4K displays arranged in a 2×2 video wall. A single touchpanel and control system will drive both video systems simultaneously. As shown during InfoComm last year in Orlando, there will be instances where the matrix switcher setup produces unhappy results when tested against SDVoE's capabilities.
"It's time to leave the matrix switch behind us," said SDVoE Alliance president Justin Kennington in the announcement. "Our industry's future is Ethernet — and this demonstration illustrates that SDVoE delivers that future with the performance we've come to expect, and capabilities not previously imagined.
"Today's successful AV implementations are focused on experience, not on bits and bytes. The SDVoE platform makes it simple to deliver an experience unmatched by any other technology, old or new."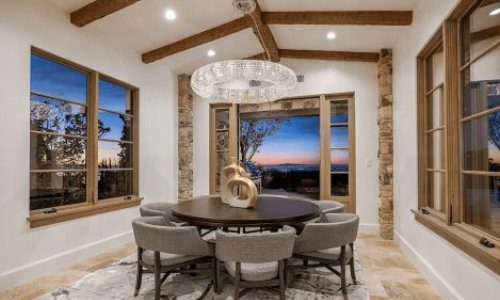 As a custom integrator, lighting is in demand. Effective communication, education and showcasing the value proposition of LED light fixtures in conjunction with integrative control systems are the keys to overcoming challenges and closing sales in this specialized market. Join us as we discuss the future of digital lighting and control with David Warfel from Light Can Help You and Patrick Laidlaw and Mark Moody from AiSPIRE.
Register Now! 
InfoComm Demo Showcased SDVoE Advantages
During InfoComm 2019, Kennington enjoyed educating attendees on AV-over-IP versus matrix switching and pointing out various advantages to the former during the shootout demos.
ISE attendees can expect to see a redux of InfoComm, in which the booth setup (which CE Pro and sister publication Commercial Integrator observed) enlisted products from eight SDVoE Alliance member companies, connected the various encoders in the group (from Aurora, Altimium, ZeeVee and DVIGear) to the decoders (from Christie, IDK, Kramer and PureLink), and hooked everything to a managed 10G network switch from another member (Netgear).
For this kind of demo you'd think Kennington might want to cross his fingers that when compared literally side-by-side with a traditional matrix switcher everything would go flawlessly. But he didn't really need to … he knew the interop demo would not only work, but also highlight some inherent performance benefits of the platform.
Kennington admitted during the InfoComm booth demo that in terms of picture quality it's a wash, but other aspects such as immediate switching performance, ability to maintain sync, and the control attributes – not to mention cost difference – SDVoE has multiple advantages.
"The problem is this market has sort of got this segmentation in their head of, well, sometimes I need a matrix switch and sometimes I want AV-over-IP, and we don't want to be stuck over in that bucket. It's all signal distribution, and if you're thinking about a matrix switch then SDVoE is the only platform that can perform at that level in the AV-over-IP world," he said at InfoComm.
"One thing we can notice first [in the parallel setups] is that image quality is the same, measurably the same – we're not going to sit here and say we have better image quality than HDBaseT matrix switchers. But when you start to use the system you can begin to understand the differences – when I go to make one, two, three, four routes the [SDVoE] system responds instantly; this [matrix system] wants to freeze-frame, renegotiate all the switching and then get new images on the display."
Other key takeaways from the head-to-head SDVoE vs. matrix switch setup staged at ISE will include what alliance members say is proof that SDVoE provides:
Built-in multi-view compositing capability without added hardware
Synchronized video wall processing that eliminates image tearing and motion jitter
Source image preview on the touchpanel
Image scaling without the usual one- or two-frame latency penalty
A standardized API that makes it simple to manage SDVoE devices via legacy control systems
Slew of Presentations on Tap; New Members Announced
Meanwhile, beyond its shootout demo, SDVoE will also deliver for the European attendees a similar slate of education sessions it offered at InfoComm. The group will feature industry experts presenting 20-minute, in-booth education sessions on a variety of topics.
Presentations will start on the hour and half hour throughout all four days of the show, according to the alliance. Topics will include high-profile case studies in applications such as e-sports, live event venues and digital operating rooms plus AV networking guidelines, AV/IT convergence considerations, and much more, the group says.
"Our SDVoE 20/20 sessions were a hit at InfoComm, with hundreds of people participating," says Kennington. "We're bringing an even more exciting and extensive program to ISE at our new location in Hall 1."
In other SDVoE Alliance news heading into the Amsterdam ISE show, the group has announced the addition of several new adopting and contributing members since the start of the new year. HDCVT Technology upgraded from adopting to contributing member, and Alltek Technology joined as a contributing member; KanexPro and aegis Multimedia have both joined as adopting members.
If you enjoyed this article and want to receive more valuable industry content like this, click here to sign up for our digital newsletters!