Sony Booth Wins CEDIA Expo 2018 'Best in Show' Award
A magnificent CLEDIS MicroLED display helped Sony win inaugural CEDIA Expo 2018 Best Booth Awards. Bose, Samsung, Kohler also recognized.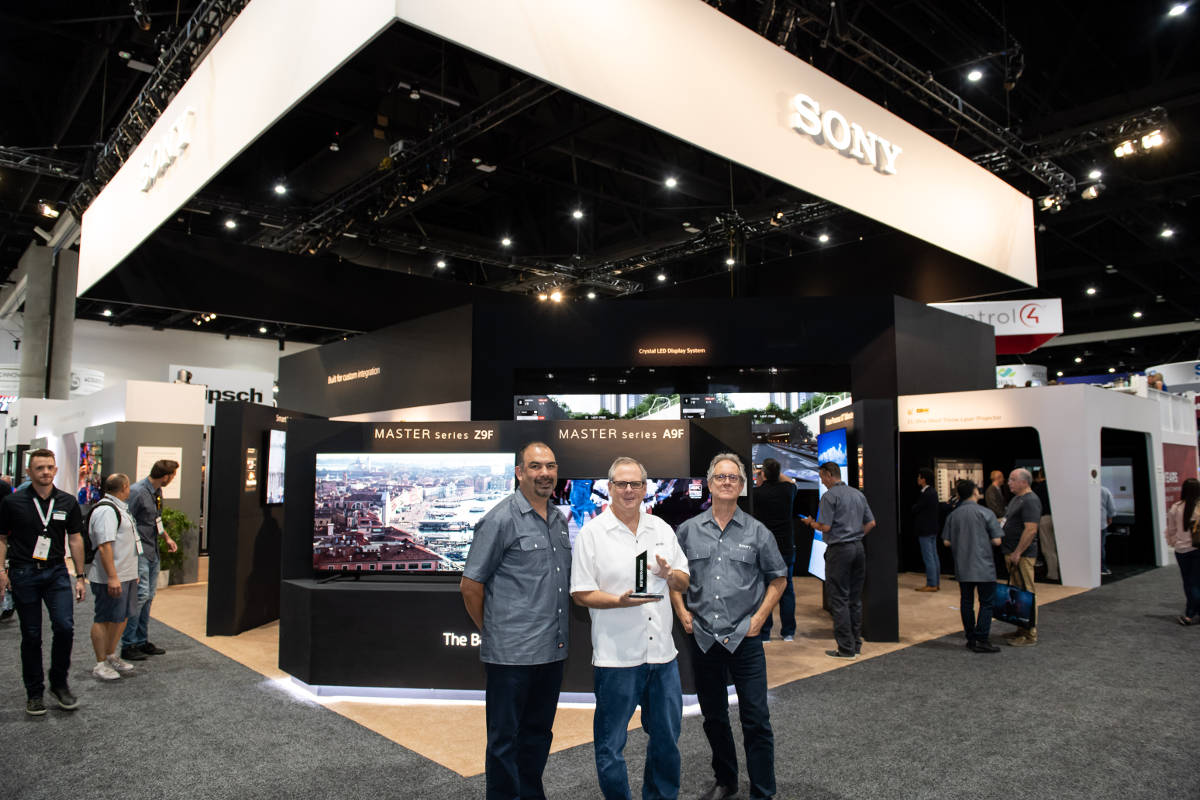 CE Pro Editors ·
September 26, 2018
Sony, with its massive 29-foot CLEDIS (Crystal LED Display System) MicroLED display and myriad other displays, was voted the winner of the first-ever CEDIA Expo 2018 Best Booth Awards.
Best Booths were chosen based on creativity, impact, and their ability to engage with attendees through live demos, educational presentations and other activities. Winners were chosen by CEDIA Expo show management.
The official winners in each category based on square footage of booth are:
The Sony booth combined technology and design elements in an attractive way. The centerpiece 29-foot CLEDIS MicroLED display drew droves of integrators into the booth with its impressive in-your-face imagery.
Attendees could then move openly to see some of the other exciting Sony display technologies spread throughout the booth.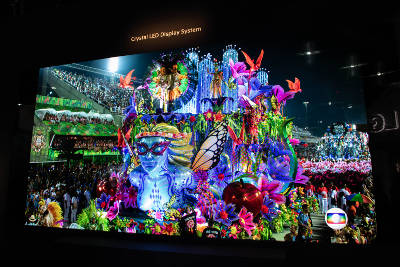 Kohler, one of the leading brands in the kitchen and bath industry, exhibited at CEDIA Expo for the first time. The company is known for its massive lavish exhibits at events like the International Builders Show, but even at CEDIA Expo the company's small presence impressed the judges.
Erik Charlton, NOON Home CEO, notes, "NOON Home is thrilled to be presented with a Best Booth Award at CEDIA! The CEDIA community possess a unique combination of passion for making their home's smarter and a deeply technical understanding of smart home technology so it's tantamount that your products are presented in the correct light. Having made many new connections and friends at this year's CEDIA, we're looking forward to becoming an even more active member of the community in the coming years."
Bose had an enclosed demo room in its booth (which was right next to CE Pro's booth so we saw how busy it was!) The room allowed Bose to demonstrate its new Smart Speaker Ecosystem in a sound-controlled environment.
Seura's booth was highlighted by the company's fully customizable touch- and voice-controlled SMART Mirror that allows consumers to create their own custom SMART Mirror dashboards for a calendar, weather, music, social media video streaming, news, along with live TV.
The Samsung booth was also highlighted by a MicroLED display: The Wall. The 146-inch display also drew in crowds from the main aisle at CEDIA Expo 2018.
.
---
We're Looking for Your BEST Projects
Don't miss your chance to enter to win a 2019 BEST Projects Award. We'll be announcing winners at a special Gala event at CEDIA EXPO. We can't wait to see what you've been up to this year! Enter your projects now.
---