New Nest Temperature Sensors Coming Soon from the 'Celebrity of Thermostats'
As a companion to Nest Thermostats, the new Nest Temperature Sensor can be installed in multiple rooms to regulate household temperature based on the needs of the occupants at any given time.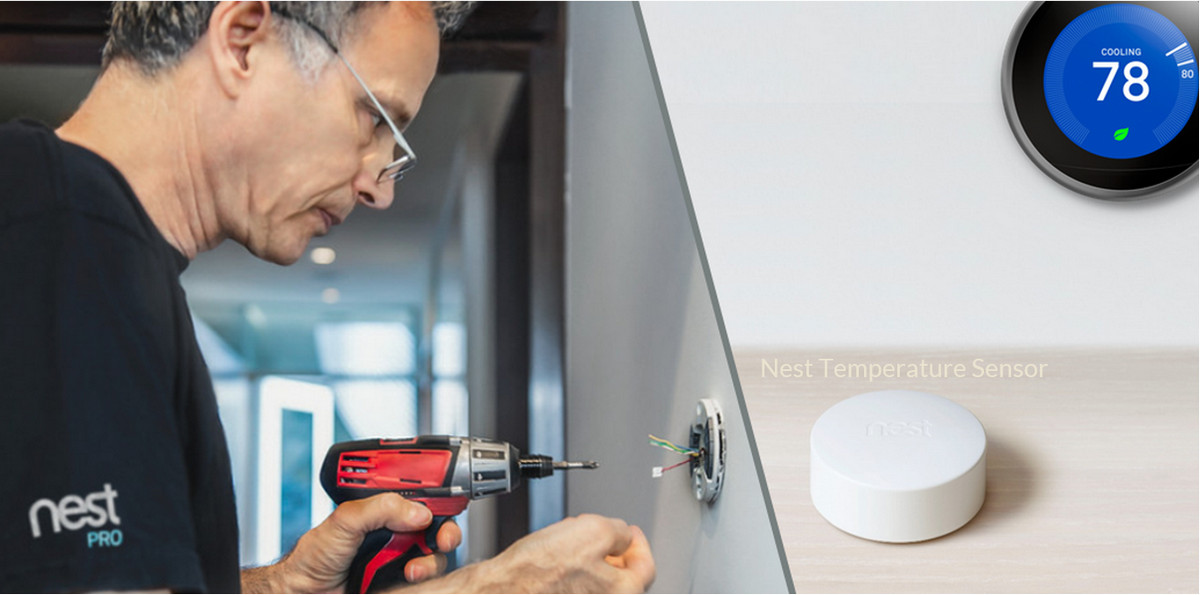 More about Nest
Nest reinvents unloved but important home products, like the thermostat and smoke and CO alarm. The company focuses on delighting customers with simple, beautiful and...

Nest Company Info
Julie Jacobson
·
March 16, 2018
Nest today offers smoke and CO alarms, cameras, security systems, doorbells and other smart devices, but don't forget what started it all: the Nest Learning Thermostat.
Since 2011, Nest has been enhancing the original product with new software and services, and building out the line to include new hardware, starting with the Nest Thermostat E ($169) for more economical installs.
This week, the company announces the Nest Temperature Sensor, which can be installed in multiple rooms of the house to regulate temperature and comfort based on the needs of the occupants at any given time. It works with both of Nest's current thermostat models.
"It's one of the biggest requests we get from our Nest Pro dealers," says Gene LaNois, GM of Nest's Professional channel.
The tiny wireless sensors can adhere to walls or sit on shelves in any number of rooms. Any sensor can dictate the thermostat setting based on schedules created by the user within the Nest app. For example, if everyone leaves the house at 8 a.m. except for the work-at-home mom, then the Nest Thermostat could be set to automatically warm or cool the house based on the temperature in the home office.
"It's one of the biggest requests we get from our Nest Pro dealers."
— Gene LaNois, Nest
In this example, even if the rest of the house is hot while the office runs cold, the Nest Thermostat will only respond to the office sensor, warming up the home to ensure Mom is comfortable as she works through the day.
"Typically, the thermostat is installed in a hallway that might get no exposure to the sun or might be subject to cool drafts," LaNois says. "The temperature in the whole house should not be dictated by the needs of that particular location. The thermostat can be set up to make the occupants comfortable, wherever they may be."
How it Works
The Nest Temperature Sensor communicates with the 3rd-generation Nest Learning Thermostat and Nest Thermostat E via Bluetooth Low Energy.
"All BLE messages are secure and encrypted," LaNois says. "Only Nest devices can interact with the Nest Temperature Sensor or receive its signal."
Through the Nest app, users can view temperatures in all rooms and schedule which sensor (including the one embedded in the thermostat) should drive the HVAC system during the morning, midday, evening and late night.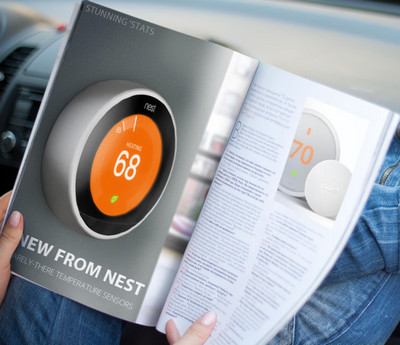 Besides their use in optimizing HVAC operations, the Nest sensors can reveal valuable information about temperature patterns in each room.
For example, a dip in temperature in the teenager's room could suggest a furtive outing in the middle of the night. Rising temperatures in a mechanical closet could portend equipment failure. And temperature shifts in the attic could indicate damage from that last wind storm or poor performance by electronic or mechanical systems.
Nest Temperature Sensors aren't just for homes. They can be especially practical for light-commercial spaces and small- to medium-sized businesses. Places like restaurants, salons and doctors' offices could maintain comfortable temperatures during work hours, while keeping thermostats away from customers and workers.
Whether in businesses or homes, the discreet sensors can improve aesthetics by replacing bulky thermostats, no matter how beautiful those devices might be. Even if the thermostat is hidden from view – with its on-board sensors shielded from household activity – the Nest system can still learn user preferences and household activities via motion sensors embedded in other Nest devices and partner products.
"Interior designers already specify Nest Thermostats for their aesthetic appeal," LaNois says, "but many designers and homeowners prefer no wall clutter at all. In these cases, our flat sensors would be the only technology they see … or not!"
Home and business owners still enjoy full access to their properties' HVAC controls through the Nest app.
The Appeal to Integrators
Matt Montgomery, president of TYM Smart Homes in Salt Lake City, says most of the pro-centric thermostats installed by his company already integrate with remote temperature sensors.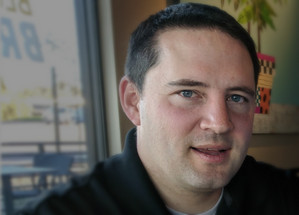 "It's just a lot easier to work from Nest sensors tied directly into the thermostat."
— Matt Montgomery, TYM
"But Nest isn't 'most thermostats,'" says his brother and business partner Brad Montgomery. "Nest is the celebrity of thermostats."
He asks: "When was the last time anyone knew a brand of thermostat?"
Matt explains that in his home town, some rooms will bake under the Utah sun when it's freezing outside. Meanwhile, in the lonely hallway where the thermostat typically resides, "There's no airflow there at all," he says. "The last thing you want is for the heat to go on full blast when it's 65 degrees in the hallway, but 80 degrees in the great room where the whole family is hanging out."
While a home-automation system with its own remote sensors could be used to optimize the temperature settings for a Nest thermostat, Matt says, "It's just a whole lot easier to work from Nest sensors tied directly into the thermostat."
The new Nest Temperature Sensors ($39 MSRP, or $132 for a four-pack) begin shipping in April 2018. Like other Nest products, they are available to authorized dealers through the Nest Pro program. Consumers can locate professional installers through the Nest Pro Finder.
---
2019 State of the Industry Special Report - CE Pro Download
The custom electronics industry saw a healthy 8 percent growth rate in 2018, down slightly from the blazing 11 percent growth in 2017 but still admiringly strong. Our 2019 State of the Industry indicates that readers expect to see even more growth in 2019. Get your copy today.
---
About the Author
---
Julie Jacobson, recipient of the 2014 CEA TechHome Leadership Award, is co-founder of EH Publishing, producer of CE Pro, Electronic House, Commercial Integrator, Security Sales and other leading technology publications. She currently spends most of her time writing for CE Pro in the areas of home automation, security, networked A/V and the business of home systems integration. Julie majored in Economics at the University of Michigan, spent a year abroad at Cambridge University, earned an MBA from the University of Texas at Austin, and has never taken a journalism class in her life. She's a washed-up Ultimate Frisbee player currently residing in Carlsbad, Calif. Email Julie at jjacobson@ehpub.com
Follow Julie on social media:
Twitter · LinkedIn · Google+
Julie also participates in these groups:
LinkedIn · Google+
Control & Automation
Vivint Adds Connected Cars to Security and Smart-Home Ecosystem
Product Briefs: Fibaro, SmartThingsRutherford Audio, Goldnote; ProSource adds Dish
Analysis: ADT Pulse vs. Command and Control; 3G Sunset Doom as 'Opportunity'
Josh.ai Integrates With LG Displays for Voice-Controlled Entertainment
Bosch, Thermador Open Smart-Appliance APIs for Home Automation Integration
View more on Control & Automation
Take Our Latest Quiz
How Well Do You Understand Ethernet Cables and Connectors?
Bose