When ADT announced its long-term partnership with Google a year ago it cemented the market share leader in installed and monitored security systems as a leader in alarm industry technology as well. While not a direct byproduct of that collaboration, SoSecure by ADT reflects how a company founded in the 1800s is setting the pace for the 2020s.
SoSecure is an iOS and Android safety app that gives customers access to ADT's monitoring and emergency response with a simple swipe, tap or voice command on their mobile phone. GPS location, personally identifiable details and any available contextual data is shared with emergency responders unless the user indicates (with authentication) that the request was an accident.
With an estimated 240 million calls made to 911 in the United States annually, often with limited location data according to the National Emergency Number Association (NENA), this solution can potentially be lifesaving. ADT also notifies family and friends in case of an emergency, providing added reassurance.
"Customers can be certain that ADT is exploring every avenue that is available for security from DIY to mobile apps and commercial systems to help protect them wherever they may be," says ADT Vice President, IT, Customer Monitoring Technology Tom Nakatani. "Along with our core residential and commercial offerings, we provide DIY home security solutions through our Blue by ADT brand, cybersecurity, PERS systems, a standalone mobile safety app, SoSecure, and a mobile safety platform, Safe by ADT, that has forged partnerships with large corporations like Lyft."
With SoSecure as the tip of that spear, ADT's progressive stance convinced judges to select the firm as the recipient of 2021's TMA/SSI Monitoring Technology Marvel Award. This after the company was named a runner-up for the accolade in 2020 for its Signal Chat offering.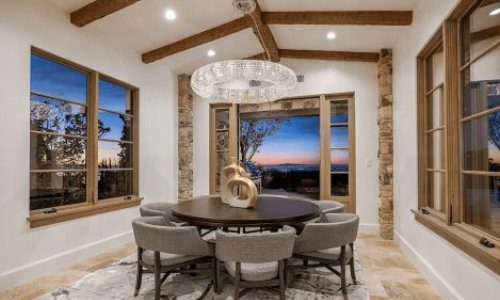 As a custom integrator, lighting is in demand. Effective communication, education and showcasing the value proposition of LED light fixtures in conjunction with integrative control systems are the keys to overcoming challenges and closing sales in this specialized market. Join us as we discuss the future of digital lighting and control with David Warfel from Light Can Help You and Patrick Laidlaw and Mark Moody from AiSPIRE.
Register Now! 
The objective of the Marvel is to provide recognition for monitoring centers creating and/or using cutting-edge technology, and to raise awareness of these new technologies. Learn more about what makes SoSecure unique as well as ADT's perspectives and winning tactics concerning technology, monitoring facilities, personnel and more.
Case for Security On the Go
Changes in American labor and social culture have dramatically altered the way people interact with one another. Blind dates are set up with the swipe of a finger in an app. Spare rooms in our homes can be rented out the same day with a single click. Rideshare and gig economies have transformed the service industry, enabling millions of strangers to receive or provide a service to one another on-demand through an app.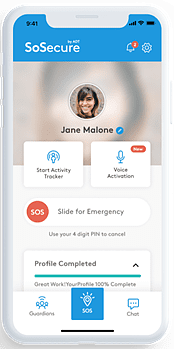 With these tremendous conveniences also comes risk and concern for personal safety. Extending its protection to customers outside of their homes is what led ADT to create new mobile safety products for people on the go, whether they're delivering groceries, taking a rideshare home from a night out or venturing out further from a hotel in a new city on a peaceful walk.
The provider's mobile safety solution is available in two ways: direct to customers through the SoSecure by ADT app and through partners (a network of around 200 authorized dealers) that use the Safe by ADT platform to provide the service to their customers via a native app experience. In either case, end users are served by the same 24/7 ADT professional monitoring and emergency response facilities from the palm of their hand, virtually wherever they are.
ADT owns and operates nine UL certified monitoring centers within the U.S., from which it serves in excess of six million accounts. Those central station locations are: Jacksonville and Longwood, Fla., Rochester, N.Y., Wichita, Kan., Irving, Texas, Knoxville, Tenn., Cypress, Calif., and Manasquan, N.J.
"Our hardware, communications systems, multiple centers, security layers and receiver locations all contribute to ADT's thorough level of fault tolerance and backup capabilities," says Nakatani. "All our equipment is consistently tested and our centers are spread out across the country to prevent us from being affected by natural disasters. We use a virtual queuing system that allows all our operators to work from anywhere."
As described at the outset, SoSecure gives customers access to ADT's 24/7 agents with a simple swipe, tap or voice command on their mobile phone. GPS location, personally identifiable details and any available contextual data is shared with emergency responders. SoSecure's core safety features, including sending an SOS alert by sliding a button or via SMS chat, are free for everyone. Additional safety features are available for purchase.
SoSecure Capabilities

:

GPS Coordination: When a user triggers an alert through SoSecure, the app gains access to the user's GPS coordinates (something not all 911 centers are set up to receive) and transmits it to ADT to best determine where they are located.

Discreet Chat: Users can discreetly connect via SMS chat or speak with a live ADT monitoring agent 24/7 to relay information, such as the type of first responder support they might require, and/or confirm whether or not they are in fact experiencing an emergency.

Emergency Contact Notification: SoSecure enables users to include emergency contact information, so family and friends can be alerted in case of an emergency.

Professional Monitoring Expertise: Fast, reliable response in an emergency when every second counts, SoSecure is enabled by ADT's professional monitoring agents and relationship with 911 centers, as well as contextual information and personal identification details that the user provides.

TrackMe: Users can set an activity timer and invite ADT (and emergency contacts) to track them via GPS. If the timer expires and the user cannot be confirmed as safe, ADT will notify 911 and guardians. Users also have access to their own 'virtual companion' for times they want to put someone on alert in case something goes wrong. An ADT monitoring agent will stay connected via phone or text until they feel safe again.

Voice Activated Alerts: In an emergency, users can quickly alert ADT handsfree using voice command (Siri or Google), or with their personalized secret phrase if they need to be discreet.
Offering Making a Difference
Safe by ADT's customizable mobile safety platform allows SoSecure's professional monitoring and emergency response services to be integrated into third-party mobile applications. That has proved particularly valuable in sectors like retail, real estate, construction and healthcare where there is a high concentration of lone workers who operate by themselves in hazardous conditions or unfamiliar settings with strangers.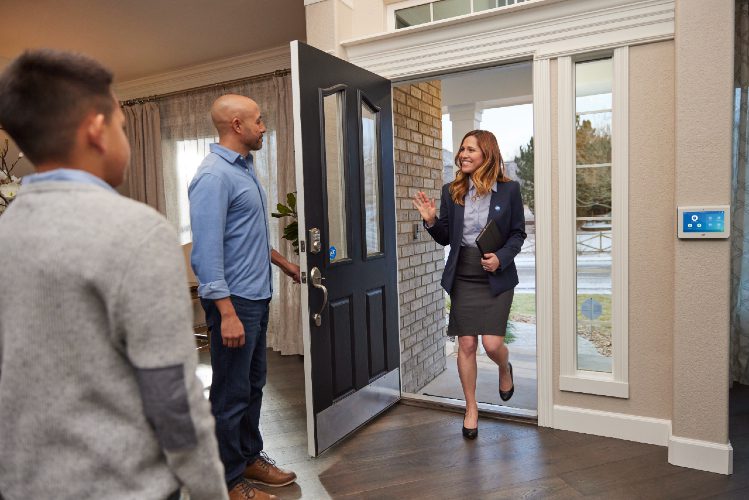 In the consumer space, U.S. Attorneys General and other state-elected officials in Florida, Alaska and California have endorsed SoSecure as a tool to help victims of domestic abuse call for help without alerting their abuser. According to the National Domestic Violence Hotline, due to COVID-19 lockdown restrictions, domestic violence increased as many victims were stuck with their abusers while sheltering in place and working from home.
ADT cites several instances in which its monitoring agents have provided fast, potentially lifesaving assistance that span an array of incidents, including carjackings, assaults, thefts, injuries, domestic violence, vehicle accidents and health-related incidents. Technology provides those agents with critical information they relay to PSAPs, such as GPS location, gender and hair color. Increasing the data available to emergency responders can enable faster response times and help save lives.
All In On Tech Advances
Overall, ADT offers an impressive assortment of systems and services to customers and through its network of authorized dealers. As Nakatani details and would be expected given ADT's vast scale and scope, the company has a regimented vetting process to evaluate, adopt, and position new technologies.
"If a new technology succeeds in a pilot phase we might create a business unit within ADT, like our Health, Cybersecurity and Mobile Safety business units," he says. "Other technologies, like two-way voice and video, become a part of our core services as they achieve greater success and acceptance. Breakthroughs like biometrics, AI, robotics, analytics, IoT and 5G are all big trends that we will have to accommodate in the future. Some of them will be actively incorporated through our products, services and processes."
Currently, ADT's category specializations include: burglary/intrusion detection, video surveillance, tracking/GPS, fire alarms, weather, waterflow, medical, transportation, temperature, PERS, cyber/networks, access control, wearables, carbon monoxide (CO), elevator, outdoor and connected home solutions.
"When ADT approaches a new technology, we often create an incubator team and/or work with trusted partners. The technology will be tested to make sure it is reliable, secure, that we can use it to offer a service, and that there is a business model that works," adds Nakatani. "Technologies like PERS, video monitoring, smart home and managed access control have been around awhile but are getting new life breathed into them by technology advancements that make them more affordable to everyone."
Monitoring Needs Helping Hands
Where it comes to monitoring operations and response, the latest technology only takes one so far. The center of effective, efficient and potentially lifesaving signal receiving and routing remains the domain of central station agents or operators. This is absolutely not lost on or underestimated by ADT.
"We first train people on our purpose of helping save lives. We stress the importance of helping customers with their technology and use in-person and computer-based simulations to teach agents about our new equipment and technology offerings," says ADT Vice President, Customer Care Mike Picciola. "We have dedicated mentors and support programs to ensure new hires have proper experience and are confident helping customers prior to taking calls on their own."
ADT holds weekly team meetings to introduce and train associates on the latest products and to practice troubleshooting various customer scenarios. According to Picciola, the firm's training process has been streamlined over time by more effectively combining collaboration, teaching and on-demand resources to help agents and customers alike.
"In recruiting team members, we look for people with a service heart that aligns to our purpose of helping save lives," he adds. "We target and actively recruit military veterans and their families, healthcare workers and security professionals to be part of the ADT family. We have a job fit assessment to ensure all candidates have the technical aptitude and attitude to help customers."
Carrying COVID Lessons Forward
From operations to response to general stress and emotional strife, the human element was never more crucial than during the pandemic. Early during the COVID-19 lockdowns, ADT shifted some 90% of its customer care agents (approximately 4,300 people) to remote working. Like many in the security monitoring industry, the initially daunting challenge of scrambling to maintain high level functioning has given way to discovering improved processes moving forward.
"The ability to apply the technology to allow them to work from home is quite an innovative accomplishment and has been working very well for us," asserts Nakatani. "The future of this ability will be heavily contingent on what UL allows beyond the crisis as they work to update the permanent standard."
Not surprisingly given its massive stake in the outcomes, ADT has also long assumed a leadership role where it comes to industry causes such as legislation and standards. That also includes being at the forefront of technologies and best practices related to alarm management and mitigating false alarms.
According to Nakatani, unlike some solutions that displace the intermediary, ADT has kept the monitoring agent central to the experience. The company is focused on leveraging technology to make it easier and faster for users to request help and equipping 911 centers with information they need to help locate users faster.
"ADT performs Enhanced Call Verification, alarm permit review, user training and follow-ups for accounts with frequent false alarms as well as other best practices like acclimation testing," says Nakatani. "We are implementing end-to-end verification technologies, such as requiring panels to be compliant with SIA's CP01 standard and following best operational practices like CS-V-01. Further implementation of our alarm verification tool, Signal Chat, will continue to decrease our false alarm/dispatch rates."
ADT's TOP 3 ARGUMENTS
Leading differentiators, as told by Vice President, IT, Customer Monitoring Technology, Tom Nakatani:
Market Position: "ADT is the No. 1 smart home security provider, helping to protect more than six million customers with industry-leading smart home technology and the largest network of trained security professionals who come to work every day with the intent to help save lives.
Monitoring Coverage: "We operate nine U.S.-based, owned and operated professional monitoring centers and our customer care team is second to none."
History & Experience: "At ADT, we believe everyone deserves to feel safe, and safety and peace of mind is why more customers have been choosing ADT to help protect their families, businesses and valuables for 147 years."
---
This article originally appeared on our sister publication Security Sales & Integration's website.
If you enjoyed this article and want to receive more valuable industry content like this, click here to sign up for our digital newsletters!