For custom integrators who deal in resimercial and commercial security systems, expanding your portfolio is easier these days compared to previous decades, but there are still challenges that remain that could cause frustration for local distributors, dealers, integrators and buyers.
Let's say you want to add security cameras to your existing commercial access control system (or perhaps even residential security system customers). You can walk into a local distributor's store today, inquire about it, and walk out with a set of security cameras and a network video recorder. It's relatively easy — until you find out that you can't integrate it with the existing access control system.
Chances are, you'd have to monitor and manage the two separately from different software and devices, which would entail additional cost.
From a local distributor perspective, it could be easy to think it's a boon that buyers can simply mix-and-match security devices these days. But some brands have yet to embrace interoperability of security devices, so you could be in a difficult position if your regular client asks for a particular brand that you don't supply because it isn't compatible with the rest of the brands you're selling.
It could also come as a surprise if you find out your customer is asking you to install a security system brand that you aren't professionally trained to install. This means scouring through installation manuals trying to learn how the system works and the potential for installation mistakes that are not up to code.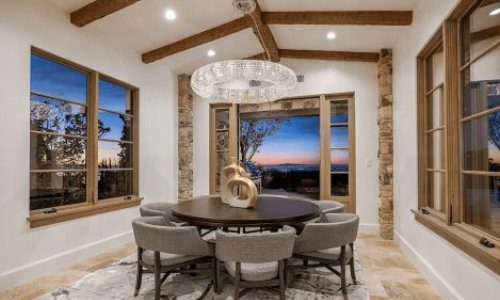 As a custom integrator, lighting is in demand. Effective communication, education and showcasing the value proposition of LED light fixtures in conjunction with integrative control systems are the keys to overcoming challenges and closing sales in this specialized market. Join us as we discuss the future of digital lighting and control with David Warfel from Light Can Help You and Patrick Laidlaw and Mark Moody from AiSPIRE.
Register Now! 
All these potential frustrations can be avoided by opting for an access control ecosystem as a more complete solution to your security needs. Instead of having the burden of shopping around and piecing together a solution from multiple vendors, you can have all the necessary security products — access control, surveillance and accessories — from a single brand and be assured that everything will integrate and function seamlessly.
Interoperability Assurance at Heart of Access Control Ecosystem
Aside from the usual access control ecosystem hardware, the lingering of COVID-19 has accelerated the adoption of mobile-based access control to replace traditional keyfobs/cards, as well as contactless biometrics that use technologies such as iris recognition, facial recognition, and voice recognition — to promote physical distancing and prevent the spread of disease. Look for a vendor that can comprehensively address today's growing needs.
Beyond the hardware, access control ecosystems also entail cloud-based subscription models such as Access Control as a Service (ACaaS), which refers to access control monitoring and record storage and management, and Video Surveillance as a Service (VSaaS), which refers to video recording, video storage, remote viewing, and alert management, among others.
The value of an access control ecosystem lies in the interoperability between systems such as access control with integrated surveillance for instance. There are access control ecosystems today that allow monitoring and management of surveillance and access control from a single user-friendly software or app using any device 24/7.
Another value that could be gained from access control ecosystems is increased reliability. It minimizes operational issues that often arise when integrating access control and security devices from different brands, such as time log discrepancies.
Relying on access control ecosystems also has the added benefit of a longer product lifecycle. When systems come from the same manufacturer, should a change be needed or one system is replaced by another, typically, the manufacturer will make sure the new systems still work for the other ecosystem parts.
Remote Support, RMR Subscriptions Simplified for Customers
Should any issues arise, an access control ecosystem opens the line for more support and troubleshooting. This avoids the need to go back and forth between different companies to get help, which could cost you time and money. It also allows dealers to provide remote support, configuration, or maintenance without the need to roll a truck in many support scenarios.
From a dealer perspective, an access control ecosystem ensures that a client can stay a customer for a longer period of time, especially with their subscription to the ACaaS and VSaaS models. Aside from gaining revenue from the sale of access control hardware, dealers can have a recurring monthly revenue from these services.
From an integrator perspective, ecosystem installation and expansion can be conducted effortlessly and up to building standards as they rely on a single source they're professionally trained to install. And receiving support and troubleshooting help will also be easier, thanks to a single, reliable customer support system.
Overall, what end-users, dealers, and integrators value when it comes to their commercial access control and security systems is a great end-to-end experience — from installation, integration, expansion, and support — access control ecosystems provide just that.
Author Gabriel Rodriguez is Associate Product Manager for Nice, Linear Access Control
If you enjoyed this article and want to receive more valuable industry content like this, click here to sign up for our digital newsletters!