When I started out in this industry back in 2006, there was a distinct line in the sand between the residential home theater and automation sector and the commercial pro AV and controls realm… and "never the twain shall meet," as the saying goes.
Well, a couple of years later, when the new construction housing market went belly up, the two distinct industries started to cozy up together. Suddenly, custom integrators who needed projects to stay afloat began to branch out into light commercial — or what we now refer to as "resimercial" — work for clients such as multidwelling units (MDUs), bars & restaurants, mom-and-pop retail shops, small offices, etc. 
After all, the residential skills transferred over well to those types of projects when it came to infrastructure, distributed AV, lighting controls, video surveillance, automation systems, and user interfaces. CE Pro saw the trend unfolding and it eventually led to the launch of sister publication Commercial Integrator a dozen years ago.
Fast-forward to today and CE Pro and CI parent company Emerald, owner of CEDIA Expo, has replicated the spirit of the largest integration industry event in the world, Integrated Systems Europe (ISE). Last month at the Colorado Convention Center in Denver, Emerald for the first time convened the residential and commercial crowds as CEDIA Expo 2023 was accompanied by the inaugural co-located Commercial Integrator Expo (CIX).
Now, I'm not saying CEDIA Expo and CIX combined are equal to the massive ISE, which now takes place in Barcelona annually and is a joint production of the resi and commercial industry's respective key associations, CEDIA and AVIXA. That event marks its 20th anniversary in 2024.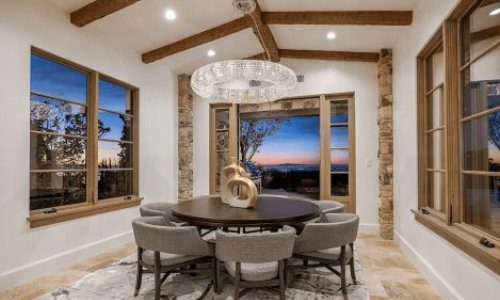 As a custom integrator, lighting is in demand. Effective communication, education and showcasing the value proposition of LED light fixtures in conjunction with integrative control systems are the keys to overcoming challenges and closing sales in this specialized market. Join us as we discuss the future of digital lighting and control with David Warfel from Light Can Help You and Patrick Laidlaw and Mark Moody from AiSPIRE.
Register Now! 
But CEDIA Expo's own history and growth as the most prestigious custom residential electronics tradeshow in the U.S. stretches back 30+ years. Last year's event in Dallas felt more like a pre-pandemic Expo, and with 41% first-time attendees, we know it's not just the same ol', same ol' integrators who made this year's trip to Denver (registered attendance figures were not available at press time).
Can that heritage and momentum translate into a U.S. version of ISE as the residential and commercial markets and applications continue to converge? He may be biased, but count Dan Ferrisi, group editor, commercial and security, Emerald, among the optimists.
"The co-location of CEDIA Expo and CIX23 proved a theory that we've advanced for months: that residential installers and commercial integrators occupy a rapidly converging technology ecosystem. Everywhere I went at the show, resi and commercial specialists were talking about how they had forged new alliances, had gained awareness of previously unfamiliar brands and had become excited about putting into practice everything they'd learned about being a broad-spectrum tech specialist," he enthuses.
We already saw a glimpse of the future, in fact, during the pandemic when integrators were deemed essential service personnel. While homes were off limits for the first few months of lockdown, many commercial clients with now-empty buildings initially became viable targets. Pretty soon after, though, the resi sector took off again as people needed upgraded networks and yearned for outdoor technology and better home entertainment systems.
Many top residential-focused integrators have already made the leap to light commercial/resimercial, whether it was propelled by the Great Recession almost 15 years ago now, or through expansion of product portfolio and trickle-down commercial tech such as Dante and ultra-short-throw (UST) projection.
But can it be a two-way street, in which CIX attendees are interested in perusing much of the CEDIA Expo show floor? Ferrisi asked pro dealers about it on a recent CI VIP Peer-to-Peer Zoom call. "The most important thing about embracing something different than what you do is asking, number one, if it's complementary to what you do. And number two — and most important — is whether you can get your team to buy into it," stated one pro integrator.
If you're a commercial integrator, let Ferrisi (dan.ferrisi@emeraldx.com) know if you're exploring residential; if you're a CE pro, tell me why more resi dealers should consider commercial. Let's keep the convergence conversation going.
If you enjoyed this article and want to receive more valuable industry content like this, click here to sign up for our digital newsletters!