As chief strategy officer for Super League Gaming, Michael Wann spends most of his days building games and open-world gaming platforms that empower game developers, players and fans to rock the metaverse. Beyond the virtual world, he is most passionate about making sustainable living a reality for his wife and two kids.
For his latest venture, the design and construction of the world's most accessible net zero carbon home, Wann is scoring points with a collaboration that can excite wellness technology providers, systems integrators, kitchen & bath designers, eco-conscious homeowners.
"We can only realistically reduce our collective carbon footprint and become a sustainable society if we succeed at building truly sustainable homes – so the challenge becomes making sustainable design and construction attainable to all," says Wann. "Clearly, the stakes are high. I'm creating my eco-friendly dream home to show the world that net zero carbon living can be accessible, easy and surprisingly affordable."
To ensure a truly collaborative, multi-industry effort, Wann recruited eight leading sustainable brands to contribute their most advanced, environmentally friendly products that are readily available – including automation provider Savant Systems and its GE Lighting brand.
As part of the effort, an agreement with Beko Home Appliances to create the world's first two Beko Healthy Kitchens in Wann's residence will highlight the brand's sustainability initiative that seeks to replace the reputation of the kitchen from top energy offender to the center of a healthier, more eco-friendly lifestyle. Beko received lots of buzz from attendees during the KBIS 2022 show in Orlando, Fla.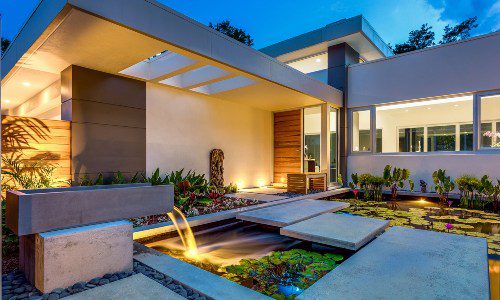 Landscape and architectural lighting create a magical and elegant ambiance for homeowners. The outdoor lighting industry has always been a phenomenal one and continues to grow in popularity. Now is the ideal time to learn more about this rapidly growing and highly profitable industry. Join our panel of esteemed lighting experts that will dive into why it's time for integrators to rethink their role in the outdoor lighting industry.
Register Now! 
Wann, a successful leader behind multiple tech and entertainment brands (including Tastemade, Fullscreen, Mobcrush), is building the 4,300-square-foot, three-level home in the Sunset Park neighborhood of Santa Monica, Calif., with his wife, Tara. It will double as both a personal residence and a working showcase of the latest sustainable design and construction products, practices and trends. He started construction with general contractor Kosta Saridakis of KLM Development in May 2021 and expects a January 2023 move-in.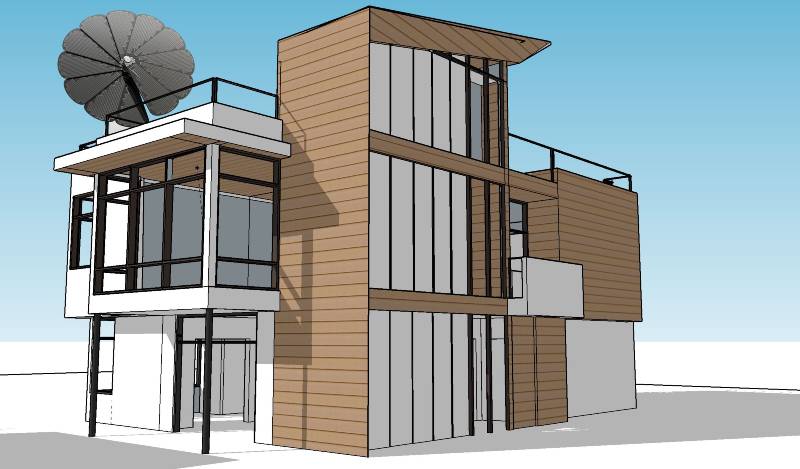 A floorplan by Vaishali Makim, AIA, principal of Makim Architecture of Santa Monica, calls for sweeping, light-filled open spaces, four bedrooms, and four bathrooms, dual kitchens, separate family, living, entertainment and formal dining rooms, gym and climate-controlled wine and cheese room.
Net Zero Carbon Home Includes 2 Custom Beko Healthy Kitchens, Other Energy Efficient Brands
For the Beko Healthy Kitchens, Beko is donating 16 of its latest, most tech-advanced cooking, cooling and cleaning appliances featuring the Environmental Protection Agency's highest ENERGY STAR ratings for electrical efficiency plus proprietary technologies designed to provide tangible health, wellness and sustainability benefits.
The two custom kitchens include a 145-square-foot downstairs chef's kitchen and 152-square-foot open-floor-plan family kitchen in the same vertical space. Announced by company president Zach Elkin earlier this year, Beko's Healthy Kitchen initiative brings together designers, nutritionists and strategic partners to reimagine the kitchen as the intersection of health, wellness and sustainability in the American home.
"It seems only fitting that one of the world's most sustainable homes and a global example of attainable net zero living will debut the world's first two Beko Healthy Kitchens, which were also designed to prove that sustainability is within reach of all homeowners," says Elkin.
Adds Wann: "For years, our dream has been to build a home that reflects our love for a healthy, balanced day-to-day life and fully sustainable, eco-friendly lifestyle. As the heart of the home, the kitchen needs to be at the center of that net-zero-carbon conversation – and the folks at Beko clearly understand this."
The two Beko Healthy Kitchens will include products such as its double-wall oven and range with AirFry; dishwasher with high water and energy savings; refrigerator with Beko's EverFresh+ technology said to extend the life of produce; and efficient washer and dryer.
In addition, here's how other brands are helping the Wanns create their net zero showcase home:
Savant Systems is connecting climate, lighting, entertainment, security and energy into an integrated, smart-home system for power efficiency and sustainability.
GE Lighting, a Savant company, is installing its next-generation energy-efficient lamps, switches and fixtures.
Smartflower is generating 90% of the onsite power through the world's first rooftop residential application of its sculpture-like solar energy system that tracks the sun from sunrise to sunset.
FENIX by Formica is providing next-generation kitchen countertops that are soft-touch, non-porous, scratch-resistant, and made from 100% recycled materials.
Oliver Space is furnishing the home using its sustainable, full-circle, purchase-to-trade-in process that includes new and refurbished furniture and furnishings.
Plantable is providing signature sustainable botanical furniture pieces to show how living plants reduce stress and promote health, design and sustainability.
Dole Food Company, a global leader in fresh produce, nutrition and sustainable farming, is supplying all fresh fruits and vegetables prepared in the two Beko Healthy Kitchens.
If you enjoyed this article and want to receive more valuable industry content like this, click here to sign up for our digital newsletters!