If energy management and control are next frontier, then Schneider Electric is doing its part to help custom integrators be the go-to energy contractors with a solution covering "from grid to plug." The company's new Square D X and XD Series connected wiring devices, combined with its Square D Energy Center smart breakers and its Wiser smart home control system, are designed to enable integrators to provide an aesthetically pleasing backup power and energy control system for homes.
The management of energy in the home is becoming more important than ever as consumers flock to electric vehicles that will require home charging station
"The residential space is facing many challenges," says Brad Wills, director of strategic customers and program, for Home and Distribution at Schneider Electric. "And now with COVID, more people are working from home and it is making the challenges even greater."
Approximately 34% of all carbon dioxide emissions come from housing. Meanwhile, there is $4.2 billion in property damage each year due to electrical faults. Also, there has been a 70% increase in the average residential electrical bill.
This situation has Schneider committed to sustainability. Indeed, the company recently moved from 29th to first in the Corporate Golden Knights 100 list of most sustainable companies on the planet.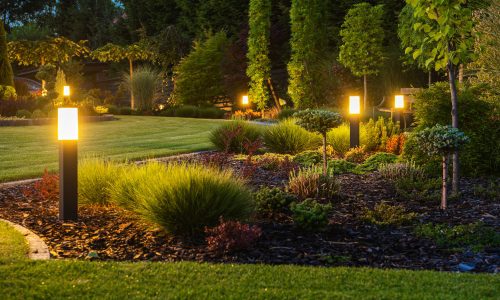 We are thrilled to present a lecture topic that delves into the connection between light and our surroundings, exploring how landscape lighting can transform a space from ordinary to extraordinary. Our keynote speaker, Janet Lennox Moyer, will share her extensive knowledge on the complexities of landscape lighting in design, commissioning, and maintenance and provide participants with the tools to identify good versus bad practices and techniques. Join us for an enlightening session that will unlock the secrets to success in landscape lighting design with one of the industry's most respected experts, Janet Lennox Moyer.
Register Now! 
According to Wills, homes of the future will be even more digital, requiring even more electricity, which is driving Schneider Electric's goal to provide grid-to-plug smart home solutions that will link electric and digital needs.
The centerpieces of Schneider's strategy are its Square D X and XD Series connected wiring devices, Energy Center smart breakers and Wiser smart home control system.
The X Series wiring devices are feature-rich plugs and switches with a refreshed modern design and smart home compatibility, and designed to be easy to install. The XD Series takes this further providing a more premium option with additional design features, a range of colors and a more sophisticated cover plate option that can easily be changed.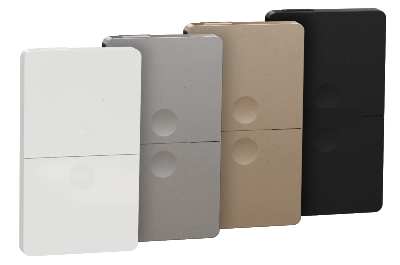 One of the unique aspects of the system is that homeowners can now change not only the color of the wallplate, but also of the switch itself with a simple snap on/snap off solution.
The new Square D line also has embedded sensors that monitor energy consumption, making every device an "energy meter that reports usage back into one ecosystem via Wi-Fi or Z-Wave, so you can see it and control it using the Wiser Energy monitoring app and the Energy Center smart panel," says Wills. The line of connected wiring devices can also be controlled from a smartphone or through a smart speaker, like the Amazon Alexa or Google Home, for voice activation.
"Homes are on track to become the single-largest consumer of electricity while the cost of that electricity continues to rise, offering two-fold challenge to today's homeowners," said Richard Korthauer, Vice President, Home & Distribution, Schneider Electric. "The new X and XD Series connected wiring devices offer greater insight and control to help homeowners optimize their energy use, paired with a modern look and the convenient functionality that fits their lifestyle."
Other features of the Square D line of connected wiring devices include:
Tamper-resistant shutters
Side-mounted pressure plates for faster wiring time with better accessibility
Larger cutouts allow for easy-access space for wire snips
Self-grounded clips replace ground wire for media box application
Ground wire holes for faster installation of the ground wire to the ground screw
Schneider Electric Square D Energy Load Center, Wiser Control
The new switches and plugs are designed to be part of a broader ecosystem that also includes the Energy Center breaker box and Wiser smart home control.
The 400A enclosure for the Square D Energy Center is a load center that has a smaller footprint (within two stud bays) and is easy to install. Of course, integrators would be required to have an electrical license to install the Energy Center or partner with an electrician.
"It is very easy to move the breakers around if you need to, and there is no tearing up the drywall or stucco to install it," says Wills. He notes that the 2020 National Electric Code is calling for all main breaker boxes to be installed with the electrical meter outside the home in the future… a law that already exists in California. It also connects directly with stand-by or portable generators.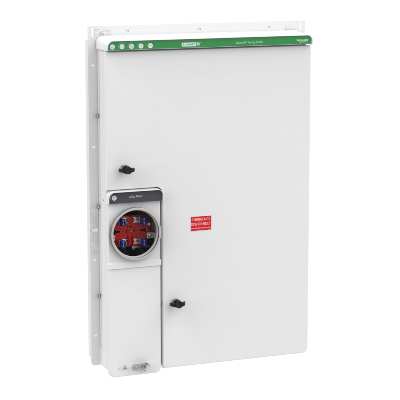 The Wiser Energy monitor is the "brain" of the Energy Center and can be retrofitted into any home, according to Wills. The system can detect abnormal use like if the refrigerator door is left open or if the oven is accidentally left on. Schneider worked with Savant to develop a control solution that simply plugs into two spaces in the Energy Center, similar to how a 240V service takes up two spaces.
In 2022, Wills says the system will allow for remote control of the circuit breakers. That remote capability will also open the door for potential recurring monthly revenue (RMR) streams for integrators.
"The days of installing hardware and walking away are over. The contractor who brings value to the homeowner is going to be in the best position to earn RMR as the go-to energy solutions provider," he notes.
KB Home, a national production home builder, has already partnered with Schneider Electric to provide grid-to-plug innovation in KB Home's new Sundance at Park Circle community in Valley Center, Calif. These homes will incorporate the Square D Energy Center, Wiser control and the new Square D connected wiring devices.
"The needs of our homebuyers have evolved in recent years, going beyond the smart home trends to focus on practical solutions that will make their homes safer, more comfortable, and more efficient," said Dan Bridleman, KB Home's Senior Vice President of Sustainability, Technology and Strategic Sourcing. "We are proud to be working with Schneider Electric to offer homeowners new solutions that are designed to seamlessly integrate innovative technology and convenient tools to help them take control of their home energy usage and create a more sustainable and resilient home."
If you enjoyed this article and want to receive more valuable industry content like this, click here to sign up for our digital newsletters!