Leon Speakers
TcFIT-U Universal Mounting System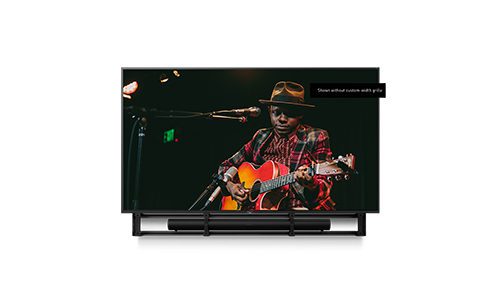 Expanding its Tonecase product line, Leon Speakers has introduced its TcFIT-U Universal Mounting System.
Leon Speakers explains that its latest mount solution secures any Sonos soundbar, including the popular company's new Arc immersive audio soundbar to televisions.
According to the Michigan-based company, the TcFIT-U Universal Mounting System was developed with versatility in mind. The product comes in three models that provide integrators with adjustable depth options to accommodate Beams, PlayBARs and Arc soundbars.
The mount affixes to any television up to 98-inches diagonal, and the entire unit is covered with a custom-fabric grille.
Leon Speakers adds the TcFIT-U mount integrates with its Edge Media Frame, and the mount is also capable of working with soundbars from other manufacturers beyond Sonos.
The mount will begin shipping in July 2020, and it will replace the Tonecase FIT mount as the Sonos PlayBAR is phased out.
More news from Leon Speakers: Bob Archer's Top 10 CEDIA Expo 2019 Products: Leon Speakers Ente Soundtile
Product Info:
Product Name:
TcFIT-U Universal Mounting System
Manufacturer:
Leon Speakers