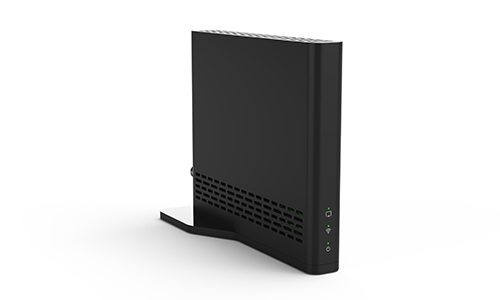 AirTV, the brand that supports cord cutters, has introduced its AirTV 2 Wi-Fi enabled network tuner.
The company says its new AirTV 2 wirelessly transmits free local broadcast TV channels to connected devices, smart phones and tablets to home and remote locations.
AirTV 2 incorporates a 2×2 dual-band 802.11ac Wi-Fi system that provides high levels of in-home coverage.
According to the company, the small-footprint AirTV 2 Wi-Fi enabled network tuner eliminates many of the common problems associated with over-the-air (OTA) antennas. Some of those problems include wiring to multiple rooms with individual antennas, and the locations of TVs in a home.
The AirTV 2 connects to a digital antenna and either a wireless or Ethernet-based network.
AirTV points out that when the AirTV 2 is connected to an external hard drive, homeowners can record up to two local channels simultaneously and they can watch those recordings at home or on the road.
Additionally, AirTV notes that with the AirTV 2, free network broadcasts are available on the Sling TV app, and homeowners can integrate those channels into their Sling TV guides.
Related content: New $80 AirTV Mini Offers OTA, Streams 4K Content
Product Info:
Product Name:
AirTV 2
Manufacturer:
AirTV
MSRP:
$99.99