Oh no, AVB CEO Jim Ristow said the forbidden phrase "game-changing" in his presentation! But LITERALLY, he could be right about this one – a huge marketing initiative for members of the organization's two big buying groups, BrandSource and ProSource.
BrandSource includes large independent retailers that sell everything from mattresses to consumer-electronics gadgets to major appliances. ProSource represents custom integrators and specialty A/V retailers.
Both groups convened in Nashville recently for their annual spring summit, where Ristow presented major marketing opportunities for members, made possible by the sheer volume of dealers in the group and the buying power they represent. Collectively, they sell nearly $20 billion in merchandise per year.
Together, these groups fund AVB Marketing, which provides marketing support to members at a heavily discounted rate. Based out of Sacramento, the group just got a whole lot bigger and much more ambitious.
LEARN: Home Technology Buying Groups: Comparing HTSA, HTSN, ProSource, Azione
Some 180 AVB staffers now work out of Sacramento, and most of them are dedicated to cranking out marketing materials and services for members.
"You as members own the marketing company," an animated Ristow said, pacing back and forth with gusto across the gigantic stage. "It's run as a not-for-profit – just to drive more business into your business."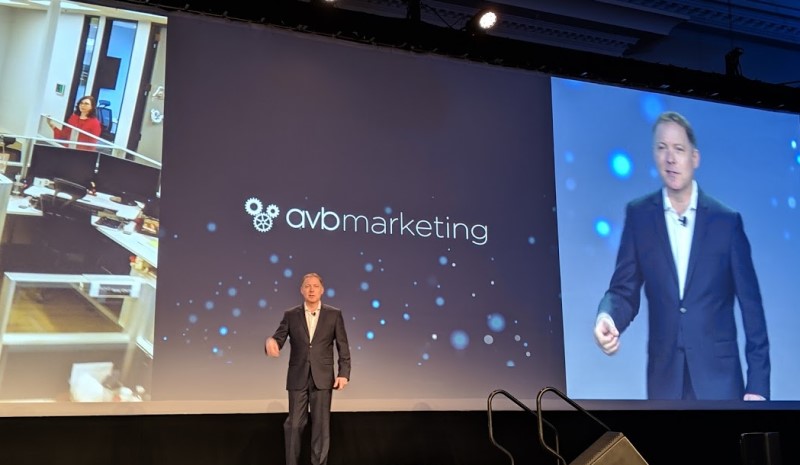 AVB Marketing has been around for years, but "two years ago, we blew it all up and started from scratch," Ristow said, referring particularly to web-development efforts, which are extensive.
The mass marketers that compete with AVB members are all over the Internet with name recognition, videos, e-commerce engines, the works. BrandSource and ProSource dealers? Not so much, which is the "biggest threat" to members, according to Ristow.
"How are your customers and clients going to connect with you?" he asked. "How are they going to find you to know what you do? They're online. The question is: are you there where they're looking?"
Semi-Custom, Super-Good, Very Affordable Websites for Members
Ristow says AVB Marketing has some 200,000 marketing SKUs, and the group is adding 500 more per day.
With all those elements, "no site needs to look the same," he said.
He presented three websites from three different types of dealers, and indeed they all looked totally different.
Big Sandy "is the best site I've seen," Ristow said. "The site is an extension of the store; the store is an extension of the site."
"Quite honestly, no one else in the U.S. can do this right now."
— Ristow on AVB's extensive marketing service for members
Online, you can enjoy a virtual tour of the Big Sandy superstore. There's a "Digital Warehouse" scratch-and-dent shop. Users can search for products by a number of different parameters. They can "compare" products, save stuff to a list, apply for financing … and at every turn there's a request for the user's contact info.
Friedman's Appliance, on the other hand, is a high-end shop, and the website reflects that. Although it boasts a completely different style than the more mass-market Big Sandy business, it still has similar features like "list" and "compare."
These are some of the "SKUs" that Ristow mentioned. And the fact that they can be replicated across thousands of sites makes them relatively inexpensive and quick to deploy – "more, quicker, faster," as Ristow puts it.
"Quite honestly, no one else in the U.S. can do this right now," he said.
In benchmarking AVB websites vis-à-vis competitor sites, Ristow says the AVB sites were as good as, or better than, the others – but with development costs roughly 40 percent less.
He confessed, however, that benchmarking against traditional competitors won't cut it these days, when competition is coming from every angle – security dealers, electrical contractors, cable companies, and more. AVB is on it with a "universal 360-degree solution."
And AVB Does Everything, EVERYTHING
There will be tools to manage pricing online and in-store; handle deliveries and installation; and after the sale, "turn the client/customer into an advocate."
It all starts by "attacking content," which will be "rich and dynamic" in both words and video, Ristow says.
AVB has hired expert writers that have a "deep, intimate connection" with the subject matter, be it home furnishings, kitchen appliances or high-end home theaters.
Video experts will generate thousands of product videos, which are "almost non-existent in spaces we play," Ristow says, promising to "leapfrog" everyone else.
Indeed, that seems to be the case. AVB is recruiting the best salespeople among member companies, flying them to Sacramento, and recording thousands of videos with the pros doing the talking. Instead of just reading about a certain product, prospective customers can "click here" to watch an expert explain it (sample video below).
Store Makeovers and Digital Price Tags
In addition to building websites and developing other marketing materials for members, the buying group is launching AVB Makeovers – Store Edition. Just like the reality TV shows, AVB will bring in a crew of contractors to overhaul a space in about three days.
The cost to members? About $30,000 for a full makeover, or "a few thousand dollars for a smaller refresh."
Ristow played a video of one such makeover, and it was darn impressive. When he asked the members who might be interested in a makeover, a whole lot of hands shot up.
AVB also is doing a makeover on price tags. When Ristow asked the group how many of them "struggle" with pricing, again … a whole lot of hands. Resellers today are still using paper price tags, which can be challenging to manage and can't integrate with online pricing tools.
Video: 3-Day Makeover
Digital price tags, obviously a better solution, are expensive. Retailers typically rent them for about $300 per month for 200 tags.
ProSource signed an exclusive arrangement with leading tag supplier SES, allowing the buying group to purchase the tags outright and resell them to members. Ristow says dealers make 12 payments in one year (more than $300 per month), and then they own the tags.
"There's no rent," he said, adding that dealers could save about $10,000 in four years.
Ristow spoke for about one hour … just on marketing services. I watched thousands of members gaze up at the stage the entire time – not down at their phones – completely enrapt.
Game-changer? For many dealers I interviewed … definitely.
The theme for this year's summit was "Better Together." I think conference themes are usually pretty silly, but this one made a lot of sense. For ProSource members – around 585 companies selling some $5 billion of stuff – they would not be able to enjoy these benefits if they weren't sharing them with BrandSource's 4,500 storefronts and $15 billion in buying power.
"As big as we are," says ProSource CEO David Workman, "we couldn't have done it alone."
And Health Insurance, Too!
But wait, there's more. ProSource is now offering health insurance for its members – a feat that has eluded other industry groups.
"We've been able to do something no other buying group has been able to do," says Workman. "We've been working on this for a couple of years."
"We've been able to do something no other buying group has been able to do."
ProSource CEO David Workman on health insurance for members
Workman explains that most insurance companies require a minimum number of employees per company before they'll offer group plans – 5,000 employees in the case of ProSource.
ProSource didn't get those 5,000 subscribers in the first go-around, but the group set up a captive insurance program, carrying some of the risk itself (ProSource members collectively have about 10,000 employees).
Workman says ProSource will eventually reach the threshold, especially when BrandSource is added to the program. The key thing for now is to get the structure established and gain the trust of members. The structure is established.
Subscribers today are saving about 22 percent under the plan, and Workman says one company with 100 employees is saving closer to 30 percent.
Savings will increase when the threshold is met.
Many integrators don't offer insurance to their employees, or the plans they provide are unimpressive, Workman says.
"It's a real issue," he explains. "How can they provide benefits to compete with big retailers?"
ProSource Thriving, Minimal Attrition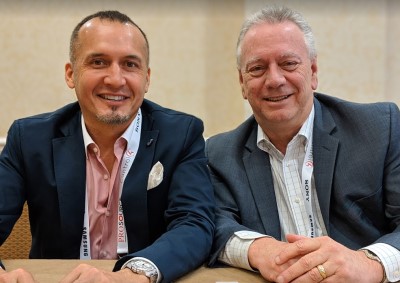 ProSource currently has about 585 members of which 78 are "Power" dealers with substantial revenues, and 26 are "Pro" members with retail shops and even greater revenues. In 2018, 51 of the CE Pro 100 dealers were ProSource members.
Workman says the group has a goal of about 750 to 800 members. Competitive CE buying groups, on the other hand, tout the benefits of a smaller, more intimate organization.
Azione's membership goal is 250 dealers (it has more than 200 currently); HTSA likes to maintain a roster of 65 to 75 of the highest-performing custom installers; HTSN, like ProSource, has a giant sister group (Nationwide), but the custom-install organization has membership in the 300-range and aims for 20-percent growth.
ProSource is "most pleased with the churn rate, which is at an all-time low," Workman says, attributing the stability to a dealer vetting process that is "so much more robust" than in previous years.
Also, Workman points to the engagement with dealers at a local level. The group held 15 "Town Hall" dinners around the country in 2018 and plans 17 local events in 2019.
He stresses also that ProSource has a field team that calls on dealers. The group currently has six district managers and plans to add another.
"It's all about interaction," Workman says. "I'm only one person."
He throws a little jab at other groups, saying ProSource isn't "all about me."
More ProSource Summit news to come.