Yamaha Adds to Soundbar Lineup With Two Alexa-Controlled Units
Voice control joins the list of features included in Yamaha's YAS-209 and YAS-109 soundbars.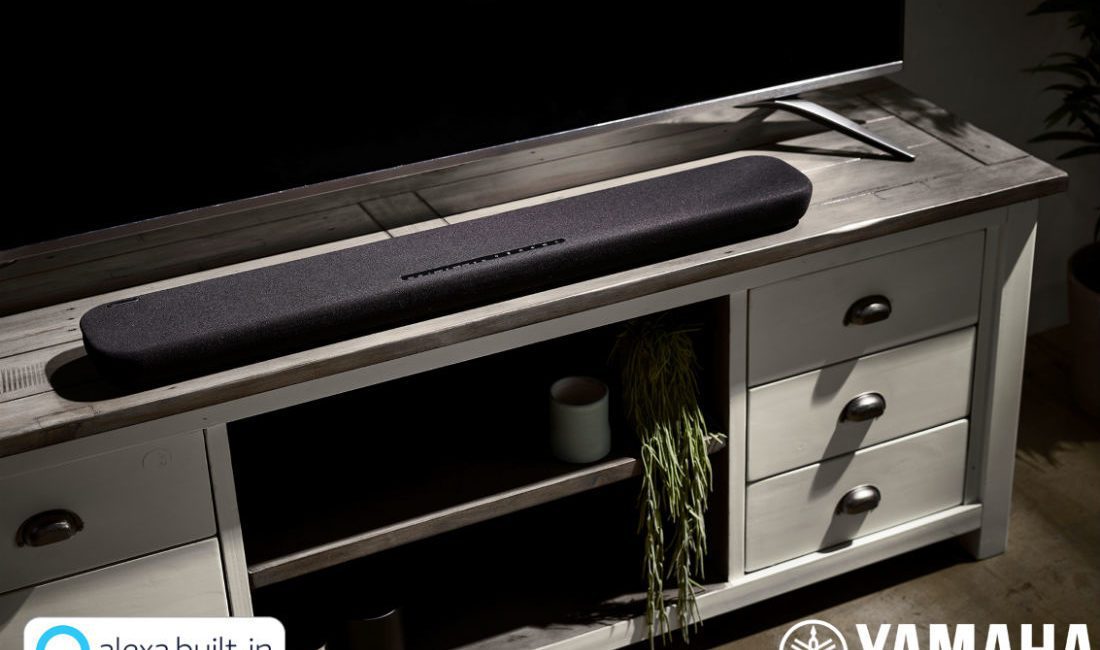 Yamaha keeps refining its soundbars, adding features to keep pace with the growing demands of consumers and the integrators who install them. The most recent enhancement—found in Yamaha's new YAS-209 and YAS-109 soundbars is native Alexa voice control.
Yamaha collaborated with the Alexa team at Amazon to implement the preferred method for microphones, focusing on both quality and spacing.
"Building voice control into these sound bars will allow our customers to simplify, integrate and control their home entertainment system with Alexa," says Alex Sadeghian, director, Consumer Audio, Yamaha Corporation of America.
"Movie and music fans will enjoy both the features and performance. When coupled with the option of two different models, it's an unbeatable combination for fans who truly expect more from a sound bar."
The built-in Alexa feature provides volume lowering capabilities, which automatically decreases the volume of movies or music to help receive a voice command. The included remote contains a dedicated button to initiate Alexa control.
In addition, Alexa can be muted, when desired, or turned off completely when the soundbar is powered down, based on user preferences.
A free app to control the soundbar, available for both Apple and Android mobile devices, gives users yet another way to control inputs and volume. The same app allows for playback of music stored on a smartphone via Wi-Fi.
Soundbars Support DTS Virtual:X, Bluetooth
The soundbars incorporate Dolby Digital and DTS Digital Surround decoding, as well as DTS Virtual:X. Also incorporated is Yamaha's Clear Voice technology, which improves the audibility and clarity of dialogue in movies and TV shows while maintaining overall sonic quality.
Together, the new sound bars offer a variety of connectivity options, including HDMI input and output with ARC. 4K high dynamic range (HDR) video is supported for use with HDMI-connected 4K Ultra HD Blu-ray Disc players or 4K streaming media players.
Both sound bars support CEC, enabling audio control with compatible TV remotes. An optical input is provided for use with other devices without HDMI connections.
Related: Yamaha Soundbar Incorporates DTS Virtual:X Object-Based Surround Sound
The new sound bar models offer enhanced music playback capabilities, featuring Wi-Fi connectivity to play tunes through Spotify Connect, Amazon Music and Alexa-supported music services—90 days of free access to Amazon Music Unlimited is included with both sound bars. Bluetooth functionality lets those passionate about music play tunes from any Bluetooth-connected mobile device.
Aesthetically, both models boast a fresh, ultra-slim design for movie and music enthusiasts to discreetly place in front of their TV or mount on the wall without the need of an additional bracket. The YAS-109 features built-in subwoofers, while the YAS-209 includes a separate wireless subwoofer.
The Yamaha YAS-209 and YAS-109 will be available in July for a suggested retail price of $349.95 and $239.95, respectively.