Transducer technologies have been around for decades, and the concept of invisible sound installed into homes has been around since the inception of the earliest transducer and loudspeaker products. Outside the home, transducers have been employed in the military and other commercial industries such as medical, as well as solutions for theme park entertainment, and professional audio reproduction.
Today with a variety of transducer products available from a growing list of manufacturers, integrators can design create invisible audio and complete audio systems into a variety of applications such as whole-house audio, home theater and even "butt shaker" gaming and home entertainment.
More recently, companies are also developing speaker products to offer dealers more choices beyond transducers to integrate audio into spaces that are not desirable for traditional speakers.
Invisible Sound Possibilities Limitless with Transducers, New-Age Designs
Because transducers apply to a wide variety of audio applications, companies such as MSE Audio's SolidDrive brand offer professional integrators seven models designed for sound masking and its "Original SolidDrive" product line.
The MSE brand says that dealers can use its Original SolidDrive line of products to transform rigid and semi-rigid surfaces, including drywall, glass and wood to serve as audio sources. Using transducer products like the SolidDrive products enables integrators to transform acoustic energy into just about any surface to create large sound fields.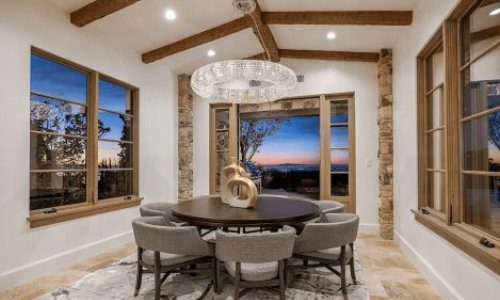 As a custom integrator, lighting is in demand. Effective communication, education and showcasing the value proposition of LED light fixtures in conjunction with integrative control systems are the keys to overcoming challenges and closing sales in this specialized market. Join us as we discuss the future of digital lighting and control with David Warfel from Light Can Help You and Patrick Laidlaw and Mark Moody from AiSPIRE.
Register Now!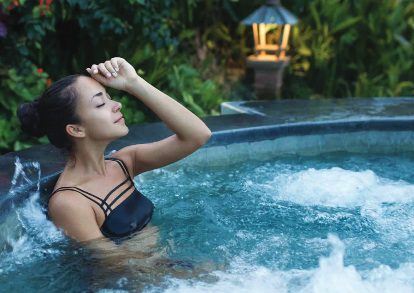 Clark Synthesis, a manufacturer of transducer products, defines tactile transducers as, "electromechanical devices designed to drive large surfaces, such as seats and floors. These are powerful devices, intentionally installed and calibrated to subtly add the tactile sense that is missing from music and movie soundtracks. The result is nothing short of engrossing. Anyone who has experienced tactile sound will tell you that it adds another dimension to home entertainment."
Clark Synthesis' product line includes an all-weather transducer; the Diluvio under-water transducer, a thumper for the pro musician market, as well as its entry level, silver, gold and platinum level transducers. The Diluvio Underwater Loudspeaker was developed to deliver audio to pools, to allow swimmers to enjoy sound while swimming.
The All-Weather Transducer is designed in invisible installation into environments such as boats, hot spas, hot tubs and outdoor decks. Clark Synthesis points out that in these environments the transducer is typically installed onto fiberglass surfaces. Once installed onto a surface, the All-Weather Transducer is capable of producing a frequency response of 10Hz to 17Hz when paired with an amplifier that is stable at 4 ohms.
Complete Concealment Options Assist Installers with Invisible Sound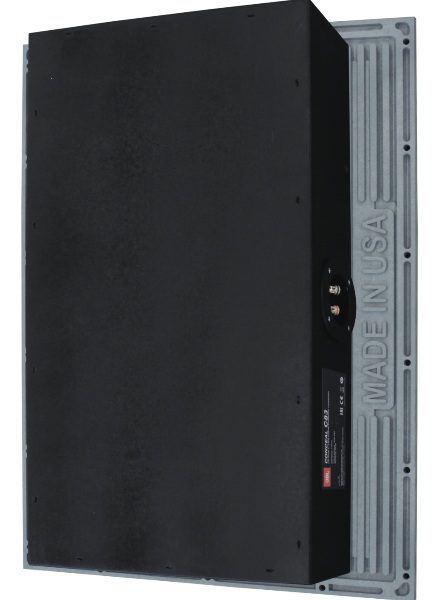 Taking a different approach to hidden sound, architectural speaker specialist Sonance offers its Invisible Series. Sonance explains this product line utilizes its Motion Flex technology that features the company's Wave Flex Drive Unit, along with its Air Flex Woofer, and Acoustically Isolated Baffle that's controlled by the company's Constant Directivity Crossover. Once the Invisible Series speakers are installed, all integrators need to do is mud over the speakers to hide the speakers within a home space.
Like the Sonance's Invisible Series, JBL's Conceal product line is a line of invisible sound products. Developed by parent company Harman's R&D team, this product line utilizes speakers with rigid frames that incorporates drivers and acoustic components that includes Harman's FidelityGlass panel. This smooth and durable finish according to the company can be finished just like a normal drywall surface once it is installed into a wall.
Other companies that design and manufacturer invisible speakers include the British audio company Amina and Washington-state based Stealth Acoustics. Similar to the previous products mentioned, the Amina product line employs proprietary designs that are headlined by its Vibrational Panel Technology (VPT). Amina provides its Edge product line for integration into standard drywall surfaces, and its Mobius product range, which is designed for installation into materials such as wood, leather and wet plaster.
Stealth Acoustics has a variety of products to be installed behind drywall and above ceilings for complete invisibility, such as its LineaResponse X (LRX) family of speakers that incorporate advanced carbon fiber materials. These speakers enable wider placement flexibility because they aren't seen and additionally, Stealth delivers low-profile audio for outdoors with products like its StingRay line whose grilles can be painted or completely custom finished to blend in with surroundings.
If you enjoyed this article and want to receive more valuable industry content like this, click here to sign up for our digital newsletters!