Sandy, Utah-based TYM is a smallish integration firm selling higher-end entertainment systems, as well as Control4 and Savant home automation systems. But the company, founded in 2009, sure looks big judging by its multimedia coverage of CES 2018.
In a series of videos posted daily on social media, TYM took us on a trek through LG's big OLED tunnel, and got us up-front-and-personal with Samsung's The Wall. They shared a run-in with Shaq, clips of VR gamers, great footage from the high-performance audio suites at the Venetian, an appropriate amount of silliness, and some candid conversations about the state of smart-home technology.
TYM president Matt Montgomery tells CE Pro he woke up early every morning to create and share the videos before heading back to the show at the Las Vegas Convention Center, Sands Expo and Venetian suites.
WHY oh why would he do such a thing? Shouldn't he and his four-person team be out building racks or something? What good does it do to post a bunch of CES videos that not a whole lot of direct customers will see?
It all goes to credibility, according to Montgomery, who explains the messaging to potential clients:
"We're here at the biggest technology show," he says. "When you talk to us and ask our opinions, you know we're out in the thick of things and actually learning."
He adds that it isn't good enough to showcase TYM's expertise in elaborate home theaters and smart-home systems (which the company does very well, by the way). TYM must also demonstrate its knowledge of all things tech, including autonomous vehicles and DIY products.
"We decided to establish ourselves as a thought leader," Montgomery says. "People come to us asking: 'What do you think of DIY product A or B?'"
TYM can answer these questions with authority, and then explain why something like Control4 is a better solution.
In Memory of Scott Montgomery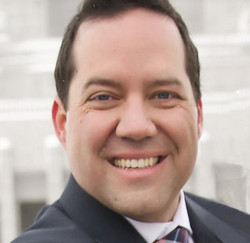 TYM was founded in 2009, with offices in Utah and Idaho run by brothers Matt, Scott, Greg and Brad Montgomery,
The principals lost their brother Scott last year.
See some of Scott's amazing projection-mapping projects here.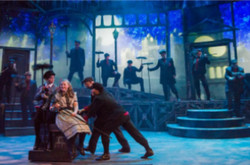 "Because we're able to talk about DIY, we can sell Control4," Montgomery says.
Millennials especially "can see through your bull if you can't carry your own," he adds.
Social Media Helps TYM Go National
Creating videos and sharing through social media has helped TYM expand beyond its Salt Lake City market. Now the company provides a prewiring service through its Website, charging a flat rate of $295 for a basic system design.
Montgomery says TYM sold four prewire plans during CES because of the YouTube videos.
The videos, along with an online design service, help seed the national market, while TYM develops new things to sell to its remote customers.
The company currently sells bulk wiring to these customers through Metra Home Theater, but TYM wants to do more. The company is looking at selling complete home-control systems preconfigured in its shop and shipped to the customer, with everything labeled for installation.
The beauty of this approach is that it serves the large chunk of self-help clients who want more control over their projects and less personal interaction with pesky salespeople and system designers.
"They don't want us in their homes," Montgomery says bluntly.
More importantly, the model allows TYM to specify every item in a system because, as Montgomery explains, "When we drop-ship, those systems have to be pre-engineered, so they [connected devices] have to play in our sandbox."
View more of TYM's CES 2018 videos here.
Follow on Twitter @TYMhomes and Facebook at TYMSmartHomes.
---
Want to share your own CES photos, videos and insights? Email jjacobson@ehpub.com
---
If you enjoyed this article and want to receive more valuable industry content like this, click here to sign up for our digital newsletters!