The global semiconductor shortage "remains fragile" and is not expected to abate until at least the second half of this year, according to a new report commissioned by the U.S. Department of Commerce.
The report is based on responses from a Request for Information (RFI) survey of more than 150 companies in the semiconductor supply chain, including from nearly every major chip producer.
"The RFI confirmed that there is a significant, persistent mismatch in supply and demand for chips, and respondents did not see the problem going away in the next six months," the Commerce Department explains in a blog.
The continuing shortage of chips foreshadows a long-term strain across a range of businesses and industries. For the security industry, semiconductors are essential to products across the ecosystem by enabling equipment to function, interoperate with other communication systems and augment traditional solutions to include artificial intelligence (AI), 5G and Internet of Things (IoT) functionalities.
The Commerce report describes a chip industry operating at full capacity, beset with numerous supply chain bottlenecks and unable to tolerate disruptions of any sort. For example, any interruption for overseas manufacturers, such as a COVID-19 outbreak or weather-related incident, could lead to production shutdowns in the U.S.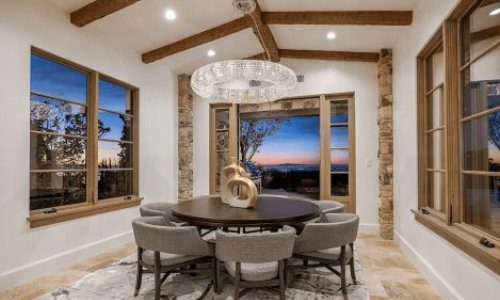 As a custom integrator, lighting is in demand. Effective communication, education and showcasing the value proposition of LED light fixtures in conjunction with integrative control systems are the keys to overcoming challenges and closing sales in this specialized market. Join us as we discuss the future of digital lighting and control with David Warfel from Light Can Help You and Patrick Laidlaw and Mark Moody from AiSPIRE.
Register Now! 
According to RFI respondents, bottlenecks are most concentrated in a few specific kinds of chip inputs and applications. These include legacy logic chips (used in medical devices, automobiles and other products), analog chips (used in power management, image sensors, radio frequency and other applications), and optoelectronics chips (used in sensors and switches).
Key findings cited in the survey include:
Median demand for chips highlighted by buyers was as much as 17% higher in 2021 than 2019, and buyers aren't seeing commensurate increases in the supply they receive. This is a major supply and demand mismatch.
The median inventory of semiconductor products highlighted by buyers has fallen from 40 days in 2019 to less than five days in 2021. These inventories are even smaller in key industries.
The primary bottleneck across the board appears to be wafer production capacity, which requires a longer-term solution.
The RFI allowed the Biden administration to pinpoint specific nodes where the supply and demand mismatch is most acute, according to the report. The administration is targeting efforts moving forward on collaborating with industry to resolve bottlenecks in these nodes, the report explains.
However, the report acknowledges a raft of factors behind the semiconductor crisis that began mounting more than two years ago, limiting the Biden administration's ability to mitigate the crisis. The report states:
Prior to 2020, there were already difficulties in obtaining inputs for production, including semiconductor manufacturing equipment used to make older varieties of chips, and components used in electronic assembly such as diodes, capacitors, and substrates. There was also an underlying growth in demand for chips as industries shifted to more semiconductor-intensive products (e.g., electric vehicles, 5G).
COVID-19 Pandemic Continues to Increase Demand for Semiconductors
The pandemic exacerbated these trends by dramatically increasing demand for products that require semiconductors of all types. Simultaneously, supply was disrupted by a series of black swan events such as factory fires, winter storms, energy shortages, and COVID-19-related shutdowns.
The RFI lays bare that the U.S. needs to produce more semiconductors. Help in this regard is on the way, albeit with no short-term impact. Intel Corp. recently announced plans for an initial investment of more than $20 billion to build two chip factories in Ohio. The hub, which the company expects to grow to be the world's biggest silicon-manufacturing site, isn't expected to be operational until 2025. Samsung Electronics Co. and Taiwan Semiconductor Manufacturing Co. are also expanding their investments in the U.S., although the additional production will not come online in 2022.
The Biden administration and industry stakeholders are calling on Congress to pass the "Creating Helpful Incentives to Produce Semiconductors for America Act," or CHIPS Act. The legislation, which is supported by the Security Industry Association (SIA), includes $52 billion for domestic semiconductor production.
The CHIPS Act was approved in January 2021 as part of the most-recent National Defense Authorization Act (NDAA), but without funding. In June, the Senate passed the Innovation and Competition Act (USICA), with a 68-32 vote. The bill included funding for the CHIPS Act; however, the measure has since stalled in the House of Representatives.
---
This article originally appeared on our sister publication Security Sales & Integration's website.
If you enjoyed this article and want to receive more valuable industry content like this, click here to sign up for our digital newsletters!