MetraAV, the Holly Hill, Fla.-based provider of a variety of custom integration solutions, has announced the company is updating its name to Ethereal, "as part of an effort to reconnect with its roots." The company was originally conceived by 75+ year-old parent company Metra Electronics as Ethereal Home Theater back in 2001.
The former MetraAV had been a switch from its Metra Home Theater Group moniker a little less than two years ago, as it expanded into the commercial AV market while maintaining its residential integration customers' needs.
Now grouped under the rebranded Ethereal name, the solutions will include product lines from brands it has grown over the years – Ethereal Home Theater, Velox, Helios and Big Dog Power, which debuted to U.S. commercial and resi dealers in 2022 at the InfoComm and CEDIA Expo events.
Ethereal Caters to Residential & Commercial Systems Integrators
The company notes that originally Metra Electronics' car audio connectivity expertise led to the separate division featuring HDMI and home theater products for the custom integration industry.
That's expanded to where the catalog for residential and commercial installations now includes HDMI electronics such as repair tools, extenders, splitters and switches, plus converters, IR kits, HDMI cables, audio cables, patch cables, power distribution products, bulk wire, surveillance cameras and more.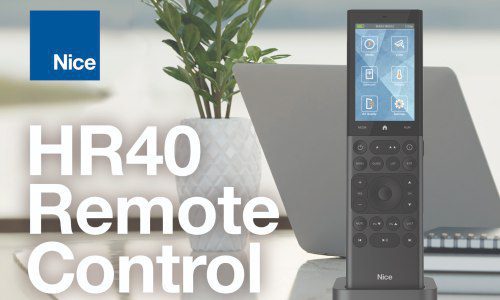 Remote controls continue to evolve at a rapid pace. The days of integrators providing remote controls simply for the TV have migrated to full home automation control of lights, shades, security, HVAC and audio/video in a single form factor. Join this free one-hour CE Pro webinar to hear from a panel of experts who will delve into finding the right remote that can effectively control all the subsystems in a home and empower consumers to customize the solution, while at the same time allowing integrators balance their service requirements.
Register Now! 
Ethereal will begin the new brand rollout in January with an updated logo, and will launch a new website later this year, the company says. For now, dealers can go here to learn more about Ethereal's latest products.
Additionally, the brand will attend its first industry tradeshow under the new name when it heads to Barcelona for the 2023 Integrated Systems Europe (ISE) conference running Jan. 31 – Feb. 3 at the Fira Barcelona Gran Via.
At ISE, Ethereal will be in stand 2L220 showing 8K solutions, Velox premium audio and HDMI cables, new innovations in power distribution and protection from Big Dog Power, HDMI extenders, a line of distributor-focused architectural and outdoor speakers from Adept Audio, plus more on hand.