Mark Levinson by Harman Debuts SACD Player That Also Streams
The № 5101 from Mark Levinson combines a trifecta of technologies into one device: SACD, streaming, and DAC.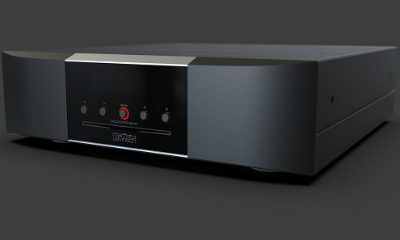 Mark Levinson by Harman has taken integration to a whole new level by developing an audio product that does the work of three independent devices. Combined into the new № 5101, previewed at the High End audio show in Munich, are a Super Audio CD (SACD) player, Digital to Analog Converter (DAC), and a streaming features.
"The № 5101 is a very exciting new product. There are high-end CD players on the market though few that support the SACD format and feature integrated streaming," says Jim Garrett, senior director, product strategy & planning, HARMAN Luxury Audio.
"The Mark Levinson level of industrial design and ground-breaking engineering that has gone into this player are remarkable, and we expect the № 5101 will redefine expectations for integrated audio media players."
Supported Formats:
SACD
CD-A
CD-R
CD-RW
FLAC
WAV
AIFF
OGG
MP3
AAC
WMA
№ 5101 Includes IP, RS-232, IR Input, More
The № 5101 can stream from NAS drives as well and DLNA and UPnP devices connected to the same network as the № 5101 via Ethernet or Wi-Fi. It can also navigate and playback audio files from a USB flash drive connected to the USB type A input.
Additionally, with one coaxial and one optical S/PDIF digital input, the № 5101 serves as a premium stand-alone DAC for digital sources.
The № 5101 offers flexible control with system integration and communication ports include IP (Ethernet), RS-232, IR input, and 12V trigger input. A 5000 Series custom aluminum IR remote control is included, and drivers are available for major control systems.
One-inch-thick solid aluminum front panels are bead blasted, black anodized, and machine contoured to flow seamlessly into the sleek glass display, which itself is recessed into a bead-blasted and clear-anodized aluminum bezel.
Other fine details include debossed top cover vents, screen printing behind the glass panel and aluminum standby, menu buttons, and transport buttons – all resting on matching custom aluminum feet.
The № 5101 will be available Q4 at an estimated retail price of $5,500.