Magnolia Audio Visual Founder Len Tweten Dies at 94
Len Tweten formed Magnolia in 1954 and was early pioneer of audio and home theater before selling to Best Buy in 1988.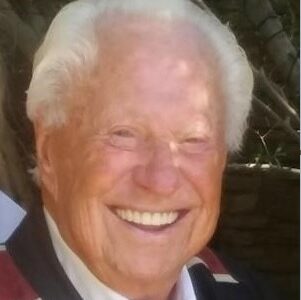 Len Tweten, the founder of Magnolia Audio Visual, has died at age 94. Tweten launched the company in 1954 and built it into an 18-location consumer electronics regional powerhouse in the Pacific Northwest before selling to Best Buy in 1988 for "all cash," as Tweten was known to always say with a smile.
According to his obituary, Tweten was born in the town of Hamberg, N.D., on May 9, 1927, to Lillian Halverson, Swedish, and Leonard Tweten, Norwegian. He delighted in his Scandinavian heritage for the rest of his life, often punctuating his speech with "Oofta Meg da," a Norwegian expression of surprise.
The family lived in a one room cabin without electricity or running water, with the proverbial Sears catalog in the outhouse. Along with younger brother Del and sister Lavone, the family would move to Devils Lake, another small town in North Dakota, where Len remembered happy childhood years.
Seeking work during the Depression, his father moved the family to Seattle, where Leonard Sr. would become a skilled finish carpenter. Tweten struggled through high school, and the principal called him into his office one day during his junior year for some sage advice. "Len, it appears you won't amount to much, why don't you consider joining the Navy?" So he did.
He was stationed on a fire-fighting ship in the Pacific, received an honorable discharge and returned to Seattle. Tweten soon met a dark-haired Irish American nurse, Eileen Dermody, who would become his wife. They remained married for over 50 years. Eileen helped Len finish his education, supporting him during his years at the University of Washington, where he graduated with a degree in accounting. It was Eileen's father, a modest plumbing parts salesman, who would introduce Len to his life-long passion, the stock market.
Birth of Magnolia Hi-Fi
Although Tweten considered his graduation "a miracle," he was soon hired as an accountant for Seattle building contractor, Gene Conger, who Len credited as his mentor. Conger put Len in business with a 500-square-foot store in the Magnolia District of Seattle. "And what should we sell?" Len asked. Gene replied, "Well, how about cameras and some greeting cards." In 1954 Magnolia Camera and Stationers was born.
Len and Eileen, with her father's help, would soon buy out their partner Conger. Tweten concentrated on the business, happily working seven days a week, while his wife devoted herself to a growing family of two sons and two daughters. Aware of the burgeoning music scene of the 60's, Len decided to add a newly developed compact stereo system to his inventory. The daily crowd of college students fixated on the new sounds was hard to ignore, and without hesitation, he re-christened the store Magnolia H-Fi. He sold all his greeting cards for a penny a piece, counting out the change himself to his customers. It was now Magnolia Hi Fi. As he liked to say, "I caught a wave."
Into the 70's, he would ride that wave of music and stereos, expanding Magnolia Hi-Fi to two stores, then three, and eventually eighteen retail locations in the Pacific Northwest. Early on Len had approached a local bank for a loan and was denied credit. He never asked again and never took a loan. He never had a mortgage. He wanted only the best service and equipment for his customers and he traveled the world to find it.
He was the first in the industry to showcase international design with components from Bose and Bang & Olufsen. But when he was happiest on the sales floor greeting all who came through his doors with, "Can I show you something new?" With his older son Jim now working alongside him, Tweten added televisions to the store's stock, pioneering the concept of "home theater." By the 80's, a remarkably successful Tweten was advised by his accountants that he should consider tax shelters. He said "Nah, I'll just make more money."
Magnolia Audio Visual had achieved a reputation as the best electronics retailer in the nation, attracting impressive suitors for a buy-out and In 1988, Magnolia was sold and incorporated into Best Buy. "All cash," Len would always say with a big smile.
Tweten's Active Retirement, Charitable Causes
Len enjoyed riding his Harley Davidson at the family home in Sun Valley, skiing with his children and grandchildren in the winters and vacationing in Hawaii. In 2013, Len, along with son Jim, would receive the highest honor in their field: in induction into the Consumers Electronics Hall of Fame for their contribution to the industry.
After Eileen's death in 2010, Tweten began, at the age of 82, a new life with Rebecca Rutledge, a native Californian, and they married in 2011. In 2015, they would honeymoon in London and renew their vows in Paris, his first trip there. In addition to their home in Palm Desert, they summered in Monterey where he would play golf at his beloved Pebble Beach and surrounding clubs. He was also happy to be an early member of Big Horn and The Madison Club and others. He remained an avid and skilled investor each and every weekday of his adult life.
Tweten also started The Tweten Foundation, which supports Eisenhower Health, Big Horn BAM, The Desert Cancer Foundation, SPCA Monterey and many others. "Doing good" is what he called it.
Shortly before his death at home on May 18, he told his wife Rebecca, "I've never been happier in my life." He celebrated his 94th birthday with granddaughters Lauren and Kristi surrounding him with love and laughter.
To know Len Tweten was to know he was part Forest Gump, part Warren Buffet, part Rockstar and all Len Tweten. He responded to every form of beauty innocently and without judgment. Most significantly, Len was that rarest of men: both wonderfully successful and relentlessly humble, generous and grateful for every opportunity given him. He never hesitated and he never rushed and never, never, never gave up…
Len Tweten was predeceased by his first wife Eileen, his two sons Scott and Jim, grandson Jamie, and brother Del. He is survived by his wife Rebecca, sister Lavone (Chuck) Layman, daughters Janet (James) Houston, and Nancy (Terry) Crowe, four granddaughters, one great granddaughter, and half-sister, Annemarie (Peter) Wick.
A private memorial will be held in the fall to celebrate the life of Len Tweten. He lived the American dream and loved life deeply. In lieu of flowers, a donation to the afore-mentioned charities in his honor will be received with gratitude by the family.