When up-and-coming smart home manufacturers Noon Home and Brilliant both announced they were signing installation contract agreements with the InstallerNet national integrator network for their award-winning smart home control solutions, it raised some eyebrows.
Both Noon Home (which discontinued its relationship with InstallerNet in March 2018) and Brilliant offer higher-end lighting control-based smart home control systems that are seemingly smack in the wheelhouse for custom integrators to carry and install. So what gives?
As the smart home market pivots to broader consumer penetration, 12-year-old InstallerNet has positioned itself in a sweet spot to serve both manufacturers with IoT-oriented solutions and integrators. Yes… integrators.
Unlike referral/lead-based programs that force integrators to compete on price from Internet-based marketplace companies like ServiceMagic, HomeAdvisors.com, Angie's List, Thumbtack.com, Handy.co and others, InstallerNet has a different business model and often gets lumped in with the others.
"The whole IoT space is trying to turn integrators into commodities," says Tony Frangiosa, CEO of InstallerNet.
"The things you can now do today with a low-cost, off-the-shelf, do-it-yourself installation are amazing. It wasn't that long ago that if you wanted to do things like that you needed to buy a Crestron or Control4 system, spend thousands of dollars and have it professionally installed. There are always going to be customers who are willing to spend $50,000 or $100,000 to have their home automated. InstallerNet complements those CEDIA integrators who do a good job focusing on high-end projects," he notes.
'Love/Hate Relationship' with Integrators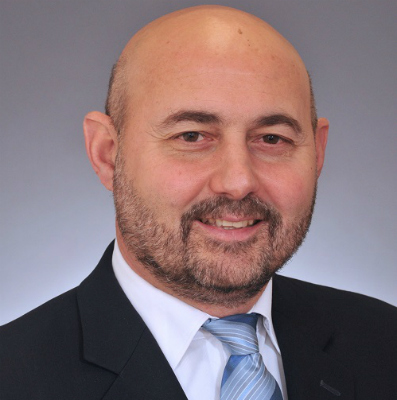 "There is a camp that says as long as businesses like ours exist, it enables manufacturers to sell direct and it cuts out the integrators. That is not our business. We want to showcase custom integrators."
— Tony Frangiosa, InstallerNet
"There is a little bit of a love/hate relationship between InstallerNet and CEDIA integrators," admits Frangiosa. "There is a camp that says as long as businesses like ours exist, it enables manufacturers to sell direct and it cuts out the integrators. That is not our business. We want to showcase custom integrators. We are managing just that first sale, but integrators can develop a relationship with the customer for any other installation needs later. We also encourage integrators to offer more products and services on top of the original transaction with InstallerNet."
He continues, "The ones who 'get it,' get it, but there are whole bunch of integrators who don't 'get it.' You can imagine me trying to get some of these guys to recognize the customer-acquisition cost value when many of them really don't know what that term means.
"Our business model is a friend to the right integrator. We understand that this business model is not for all of them. We want to differentiate our business model from some of the other online bidding businesses that are simply designed to find low-cost labor. Angie's List and HomeAdvisor sell leads to integrators and then lets them compete to get the job, which is really a low-price competition. That is not us."
1,500 Smart Home Integrators
InstallerNet's total workforce has 4,000 integration companies. About 2,500 of those are focused on automotive installations, while the other 1,500 are smart home integrators.
"We have a large group of CEDIA-type installers that do recognize our space and have embraced it as part of their entry-level offerings. We hear from integrators quite often who love being part of InstallerNet because they are not only going to get a whole bunch of small installations that help keep their guys busy, but every so often they know they are going to get an InstallerNet job that turns into a $60,000 whole-house integrated control, lighting, and home theater project. And we encourage that," says Frangiosa.
He admits that an ultra-high-end integrator is probably not in the InstallerNet network. Those high-end integrators are the ones who are booked with average transactions in the $25,000 range, so they don't have time for a $200 installation, whether that is hanging a TV on a wall or setting up a Nest thermostat.
How InstallerNet Works: Integrator Keeps 80%
Unlike some online services, InstallerNet is not a "bidding" platform. There is a set fee for the installation that is established. No matter which integrator gets the project, he is paid the same as any other integrator in the platform.
Also, consumers cannot 'shop around' for their installer. They must use the authorized integrator selected for the project. That selection is mostly driven by the dealer's customer service rating on the platform. The higher the rating, the more projects he is fed.
"Everybody gets paid all the same. We do not do business with individuals. We only work with professional integration companies that are businesses. Integrators who are business, hire the right technicians and train them are who we want to do business with," says Frangiosa.
Dealer members must carry business insurance and InstallerNet puts a $10 million umbrella policy on top of it. InstallerNet will guarantee lifetime installation workmanship.
"Our business model works better by selecting a few companies that service a market very well. Since we don't charge our integrators, unlike Angie's List or HomeAdvisor.com does, we don't want a whole bunch of them," adds Frangiosa.
"Since we don't charge our integrators, unlike Angie's List or HomeAdvisor.com does, we don't want a whole bunch of them."
— Tony Frangiosa, InstallerNet
For every $100 a consumer pays toward installation, InstallerNet keeps 5 percent, while 10 percent goes to whoever it is that sold it to cover any fees, such as credit card transaction fees. In some cases, the manufacturer who sold the product earns the 10 percent fee if the product is direct to the consumer. In other cases, the website that sold the product keeps the fee.
If the customer uses the InstallerNet Install Card, which is a card placed inside the equipment box where the referral lead is plugged into the network, then InstallerNet also keeps that 10 percent fee. Once those fees are taken care of, the member integration company keeps the rest, which ends up being between 75 percent and 80 percent of the money paid by the customer.
For integrators who are members, Frangiosa admits they might not be earning the same hourly rate they get on their own, but the advantages of receiving regular jobs to keep the team busy, getting paid every two weeks, and not having to hire or pay a salesperson outweighs that factor.
"The program offers integrators a very inexpensive customer acquisition cost," he says. "At InstallerNet, we showcase professional installers.
Attraction for Manufacturers Is an Instant National Network
InstallerNet's business model is to partner with the manufacturers of the devices to build a program for them that either supports their direct sales or support other non-installing channels by bringing the professional installers to them. The company also has programs with retailers, including a newly launched program with eBay.
Local integrators typically do not have the resources to create a national relationship with a manufacturer and many manufacturers don't want to take the time to go out and try to identify local installers in every market. So instead, they turn to a company like InstallerNet, which finds the installer, manages the process, and insures it.
So it's not a surprise to see companies like Noon Home and Brilliant turning to the network as they get their feet wet with custom integrators. In the past, InstallerNet has built an installation program for Lowe's smart home solutions, including smart door locks, Nest thermostats and other products.
Over the years, InstallerNet has also worked with the likes of Schlage for its cameras and locks, and for Amazon Home Services. In the case of Noon Home, InstallerNet integrated its API directly into Noon's online shopping cart.
"It is actually quite difficult to get into our network. We get about 100 applications every month."
— Tony Frangiosa, InstallerNet
Frangiosa touts that InstallerNet is currently the largest installer of hardwired security systems in homes and small businesses in the U.S. through its partnerships with Swann, Night Owl, and Samsung hardwired camera solutions that are sold through online channels like Amazon and warehouse store channels like Costco.
Before it takes on a line, InstallerNet trains its integrator network on the product, then builds out its scheduling system to properly price out the installation cost so the networking can execute those installations across the country.
"We have built programs at one point or another for all the smart home product categories, unless the manufacturer has a strict integrator channel go-to-market strategy, like Crestron or Control4. We don't add any value to those companies because they only sell higher-end products and they only sell through the custom installation channel," says Frangiosa.
Who Signs On with InstallerNet?
To join the InstallerNet network, integrators need to have been in business for at least two years, have insurance and a solid reputation. Sole proprietors are OK. Among the vetting processes done by InstallerNet is to examine the product lines an integration company is currently authorized to carry.
"We piggyback on that information based on knowing the level of vetting that some of those other manufacturers conduct," admits Frangiosa.
There is no fee to join the network. Integrators must fill out an application and, once onboard, they agree to accept the agreed-upon installation fee for particular products. After every installation, customers are surveyed on their experience with the integrator. Those that are rated the highest, get the most work.
Related: InstallerNet Contractors Will Install Brilliant Home Automation Systems Nationwide
Frangiosa says the InstallerNet network is currently "very mature."
"It is actually quite difficult to get into our network. We get about 100 applications every month from companies wanting the join," he notes.
There are certain times when it is looking to expand the network, namely when:
Someone in the network drops the ball in terms of customer service
High business demand calls for the need of more installation companies
A product requires a specific additional skillset. For example, adding Brilliant meant InstallerNet needed integrators with line voltage electrical skills so it needed to shore up its network with more dealers with those skills.
There is a small amount of small business/commercial projects that run through the network, but it is mostly aimed at the consumer market. For example, InstallerNet contractors recently installed surveillance systems in Chili's restaurants in various parts of the U.S., as well as cellphone signal boosters in Cumberland Farms' locations.
"The smart home market is going to continue to grow exponentially as the availability of IoT devices grows. Every day there are unique products being launched. The challenge is that many manufacturers are developing products with the mindset of 'how do I design this to eliminate professional installation' because they believe they will have a much bigger marketplace by doing so. But what is happening is that the definition of 'installation' has now turned into 'setup, configuration, and installation.'
"Professional technicians are the ones who know how to set it up, initialize it, add it to a platform, and most importantly make it compatible with a whole bunch of other devices in the home. So the definition of 'installation' will continue to change," says Frangiosa.
With its mobile electronics workforce, Frangiosa also believes the network is well positioned for the growing trend where the automobile becomes "another room in the home" in a smart home ecosystem.