Adding to its already robust feature set, HDMI 2.1 technology is being updated to support Source-Based Tone Mapping (SBTM) in HDMI 2.1a, the upcoming version introduced by the HDMI Licensing Administrator and HDMI Forum groups during a pre-CES briefing Tuesday.
The feature is said to improve the all-important HDR (High Dynamic Range) technology that helps fuel the HDMI 2.1 ecosystem's 4K image quality.
The HDMI groups won't have a presence at CES 2022 they said, but HDMI LA CEO/president Rob Tobias and HDMI Forum president Chandlee Harrell had lots of reasons for the custom channel to be excited about the interface as HDMI celebrates its 20th anniversary in 2022.
Going from 2.0 to 2.1 provided a leap forward for home entertainment capabilities, and as Ultra High Speed (UHS) cables proliferate and sources such as the latest gaming consoles and 4K/8K displays take advantage of its myriad features, AV systems will generate even better quality, Tobias and Harrell note – a win-win for integrators and consumers.
The addition of Source-Based Tone Mapping in the upcoming HDMI 2.1a spec provides communications between sources and displays (sinks) so the display and enables sources to assist the displays with HDR processing, which is typically where the heavy lifting is done.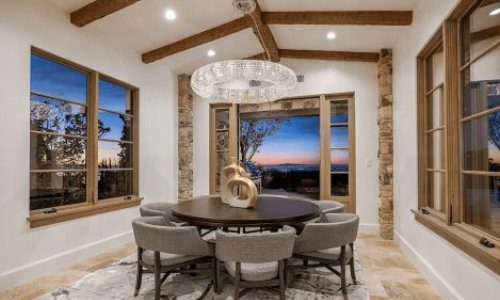 As a custom integrator, lighting is in demand. Effective communication, education and showcasing the value proposition of LED light fixtures in conjunction with integrative control systems are the keys to overcoming challenges and closing sales in this specialized market. Join us as we discuss the future of digital lighting and control with David Warfel from Light Can Help You and Patrick Laidlaw and Mark Moody from AiSPIRE.
Register Now! 
"This is really around getting the most out of High Dynamic Range," Harrell says. "It's a new feature that allows a portion of this HDR tone mapping to be performed by the source device in addition to tone-mapping done by the display device."
Sharing the tone-mapping capabilities enables the source to send video that takes full advantage of a specific display's HDR capabilities, he says, done by adjusting output of the source device to match up with the sink.
"This is an important new HDR capability to HDMI-enabled products to further enhance consumers' high-quality viewing experience," Harrell says.
HDMI 2.1a Source-Based Tone Mapping Helps Address Huge Color & Brightness Range
For context, he noted that today's TVs deliver much broader color and brightness ranges than ever, and HDR is frequently used to map both Standard and High Dynamic Range content. The processing combines dynamic brights, deeper blacks, brighter whites and the huge range of colors to generate an immersive image.
"Displays – TVs, PC monitors – are supporting that content, but not all displays have the same HDR capability; they have different ranges, different color brightnesses," Harrell explains. "That's fine when it's one video stream of HDR video transmitting HDR10, HLG, because the TV will typically map HDR content into the display's capability to get the maximum color and contrast."
But, he notes, these days there's a range of current and legacy content throwing HDR, SDR, dynamic HDR, high-resolution graphics or a user interface at the display, together at the same time, Harrell says. Think of perhaps a home navigation screen when surfing Netflix, or maybe a connected smart home UI on a large display.
"This can be a difficulty for the one-stream HDR that's been available to date," he says. "Source-Based Tone Mapping addresses this problem and allows the source to send this different type of content in a video signal that takes advantage of the display's capabilities, combining the content. Rather than using a fixed set of brightness and color ranges for aggregate content, it uses a separate set of parameters for each of those different content types."
That enables the source to adapt this content to the specific display's HDR, SDR and dynamic HDR capabilities. Integrators should note the feature is very applicable to the gaming market, Harrell adds.
"In some instances, PCs and games have asked the user to manually adjust content to try to optimize these kinds of issues for HDR, and SBTM can be used to help eliminate that," he says. The multi-windowed PC gaming experience was cited as a specific use case benefiting from SBTM, Harrell says, in which each monitor/display in a high-performance setup can be optimized for the potential mixed bag of content it's receiving during game play, without user configuration.
Gamers comprise a key HDMI 2.1 demographic thanks to next-generation Xbox and PlayStation consoles, immersive audio experiences and the need for blazing, high-quality imagery. HDMI 2.1a adds to important features catered to the gaming sector with HDMI 2.1's Variable Refresh Rate, Auto Low Latency Mode and Quick Frame Transport introductions.
All types of set-top boxes and many other devices, including various displays, will be able to implement the HDMI 2.1a SBTM feature, many via firmware upgrade, depending on the design. Both source and sink need to be upgraded for the feature to work.
Harrell adds that HDMI 2.1a version will also enhance the interface's Quick Media Switching (QMS) feature.
If you enjoyed this article and want to receive more valuable industry content like this, click here to sign up for our digital newsletters!