Hands On: NAD C 558 Turntable, PSB Alpha P5 Bookshelf Speakers Stand Tall
Integrators can take advantage of Lenbrook's family of products and technologies to put together a cost-effective, streamlined, versatile stereo system with NAD and PSB products; add Bluesound to go multiroom.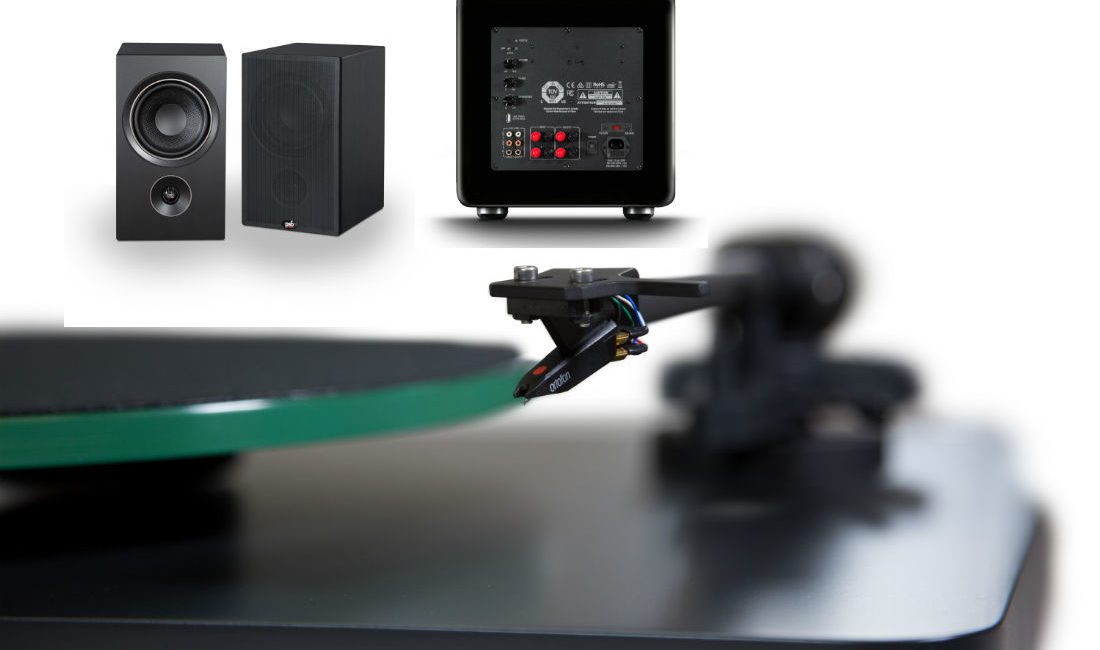 Today's high-performance listening rooms don't have to break the budget or come with a rack full of gear and monster amplifiers. In the case of this Lenbrook listening setup, rather than focus on an individual product it's really more about the appealing sum of its parts.
I spent time with the Alpha P5 bookshelf speakers and SubSeries 250 subwoofer from its PSB Speakers brand, and the C558 turntable and D 3045 hybrid digital DAC amplifier from NAD Electronics.
For integrators looking to capitalize on today's popularity of both analog and digital as well as a pared-down solution that still offers a ton, the Lenbrook offerings present a bundle that's bound to impress audiophiles, particularly those seeking to stretch their budgets. But also keep in mind this type of system can scale into a multizone one that extends to Lenbrook's Bluesound products, or scale higher in quality to step-up PSB & NAD products.
PSB, NAD System Features & Setup
PSB Speakers Alpha P5 Specs:
¾-inch black anodized aluminum dome tweeter
5.25-inch textured polypropylene woofer
Bass reflex cabinet design with a rear-firing port
Acoustically-transparent detachable magnetic grilles
Five-way gold-plated binding post speaker terminals
Woodgrain vinyl finish in black ash or American walnut
The small-footprint D 3045 served as the heart of this simplified Lenbrook system that combines the loudspeaker expertise of Paul Barton and engineering prowess behind NAD's components to deliver quality and convenience features, in a décor-friendly package.
Slim and installable in either standing or flat orientation, the D 3045 is a 2 x 60-watt DAC amp that supports 24-bit/192kHz high-res audio including MQA and DSD formats; inputs include coax and optical, moving magnet (MM) phono and line in; HDMI ARC; preamp, sub outputs; headphone amp; and credit-card size IR remote.
I connected the C 558 to the phono input, and the Alpha P5s to the left and right binding posts with standard 14-gauge speaker wire.
For starters I left out the SubSeries 250, just to get a sense of how the system performed if consumers wanted to pare their budgets down even further … it didn't take too long to be convinced this is a possibility, thanks to the amount of bass the rest of the combination produced.
There's no need to fret over setting up the turntable, even a novice such as myself managed to get the tonearm properly configured and weighted. It is pre-fitted with an Ortofon OM10 cartridge, so unless customers want an upgrade — or bump up to the Ortofon 2M Red in NAD's C 588 — you don't have to worry about tricky cartridge installation.
Related: Why Hi-Res Audio Is Holy Grail of Multiroom Solutions
The design of the C 558 is elegant, with enough style to look good if the owner wants the stereo gear shown off in a room.
Without a record or the felt pad on top of it (I left the felt off because I thought the platter offered a more level surface), the thick glass platter makes an artistic statement; the dust cover keeps everything nice and protected, but I like to leave it up to prominently display the platter.
It's all inline with these system components that are all classy and look great together as a pared-down, streamlined rack of audio gear … that still delivers tons of performance options.
Besides vinyl, I connected my laptop to play digital audio, both streamed and locally stored files. I don't do Tidal, so high-res streaming was out, but I did play plenty of hard-drive-based 24-bit files in addition to YouTube, Spotify, Pandora, etc.
I used a USB cable as one method to hook up the laptop to the D 3045, and also swapped that for running RCA cables into a Meridian Explorer DAC.
One small thing I like about the D 3045 is that once you've made your input selection, the onscreen status (phono, computer, line 2, etc.) goes dark leaving a blank screen so there aren't any annoying light or text distractions — even the power indicator is unobtrusively on top (when standing) of the unit.
Once I'd done plenty of listening without the subwoofer, I added the SubSeries 250 into the mix.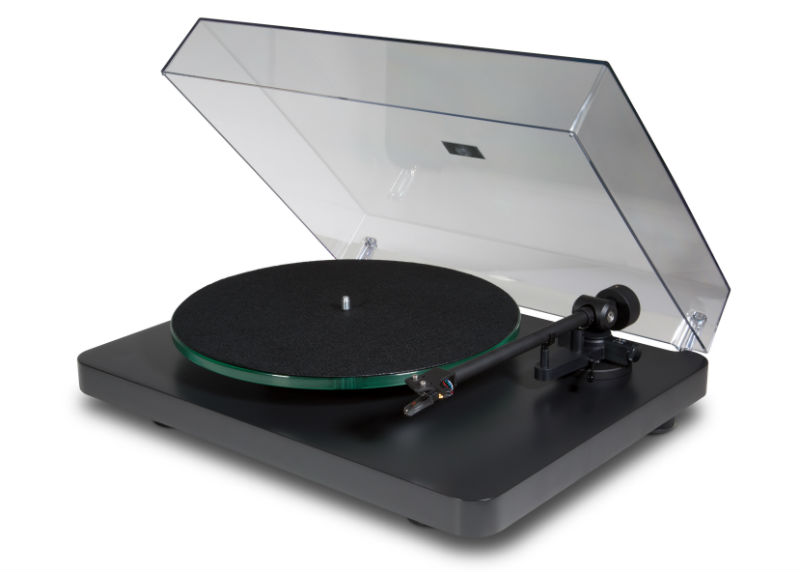 Turntable, Bookshelf Speakers, Sub Performance & Conclusions
NAD C 558 Turntable Specs:
Belt-driven turntable

Ortofon OM10 phono cartridge
Glass platter, MDF plinth
AC power supply with universal voltage
Having previously reviewed PSB and NAD products, I already had a bit of an expectation but as with other Lenbrook products the more listening I did, the more fun I had and the more it solidified the thinking that integrators can give customers big sound at a relatively small price. And options for playing virtually endless music (not to mention hooking up to a TV for better stereo) through just a handful of inputs.
I listened to a lot of Spotify, and even its low-res MP3 quality streaming sounded pretty fantastic, and this was before the subwoofer.
There's a massive playlist of all the pre-show, setbreak and post-show music piped in at a Phish concert, and the shuffle button yields everything from blues to jazz to rap, pop, rock, indie and more — enough to get a good sense if anything is handled better than others, and the Alpha P5s impressed with their dynamics and clarity.
Latin jazz, and most music featuring horns (this held true for vinyl records like Chicago's V through the C 558) sounded especially rich and textured, without any grittiness, and the P5s had no problem throwing a wide, deep soundstage for larger bands and orchestras.
Female vocals, like the title track and "Treacherous" from Taylor Swift's Red album, or Natalie Merchant's on the 10,000 Maniacs' "These Are Days" were very smooth, forward, vibrant.
For male vocals, I always like to see how the three very distinct, interwoven sounds of Crosby, Stills and Nash's are rendered especially on "Helplessly Hoping" where they are staggered into the arrangement from left, right and center imaging (note: the print version of this review erroneously lists "Helpless" instead) and the P5s and D 3045 offered excellent separation and imaging.
Related: Bluesound Backbones Stereo Unlimited's Hybrid Business Model
What really blew me away is the bass — still before I plugged in the 10-inch sub — the turntable, bookshelf speakers and amp combined to deliver. I spun a variety of records, mostly from the '70s and '80s when vinyl was still at its heights, and the C 558 left me stunned.
Not just the amount of bass, but its definition and spatial qualities that give much more impact to the records; whether it was the throbbing beat underscoring Genesis' "In the Cage Medley" on Three Sides Live or Fleetwood Mac's "The Chain," for instance, or the crescendos and overall driving thumps on Billy Joel's "Miami 2017 (Seen the Lights Go Out on Broadway)" live version from Songs in the Attic and title track to Paul Simon's Graceland.
It went for vocals too; the gravelly Louis Armstrong's portion of "A Foggy Day" with Ella Fitzgerald sounded even deeper, more poignant and breathy.
Meanwhile, after I added the subwoofer, I can say it did elevate the performance further and yielded fuller overall tones and punch, and I kept the volume knob only at about a quarter.
Digital playback, like the Hamilton soundtrack on Spotify, benefited from both the bigger boom and greater nuance of adding the SubSeries 250. The hip-hop-infused tracks on Hamilton really sounded commanding with the subwoofer added, and the vocals of all the lead singers were gorgeous.
The quality of the system spoke for itself; I could go several hours in listening sessions without a complaint. Even nearing reference levels there was virtually no distortion, if anything the system's incredible vocal intelligibility and instrumental imaging made high-volume listening just more illuminating.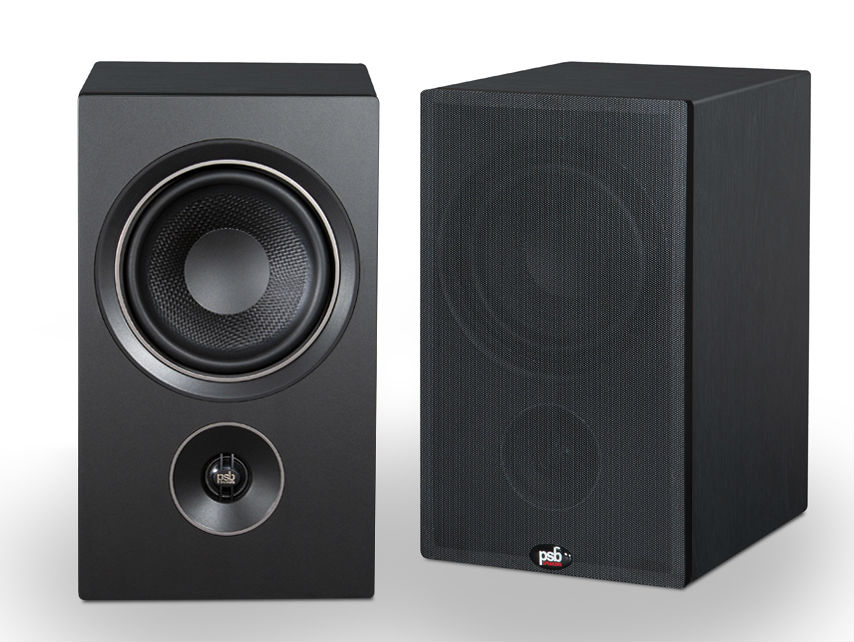 CE Pro Verdict

Pros: Integrators can sell as streamlined, affordable system; outstanding bass response; small system can fill large room

Cons: Sometimes tough to tell if amp is powered on; customers might want more traditional style amp; some still don't want a boxy subwoofer

MSRPs: Alpha P5 $349/pair; SubSeries 250 $699; C 558 $499; D 3045 $699