Hands On: CasaTunes Deftly Integrates Sonos
CasaTunes is helping dealers to maximize the potential of Sonos with a solution that is geared towards custom installation applications.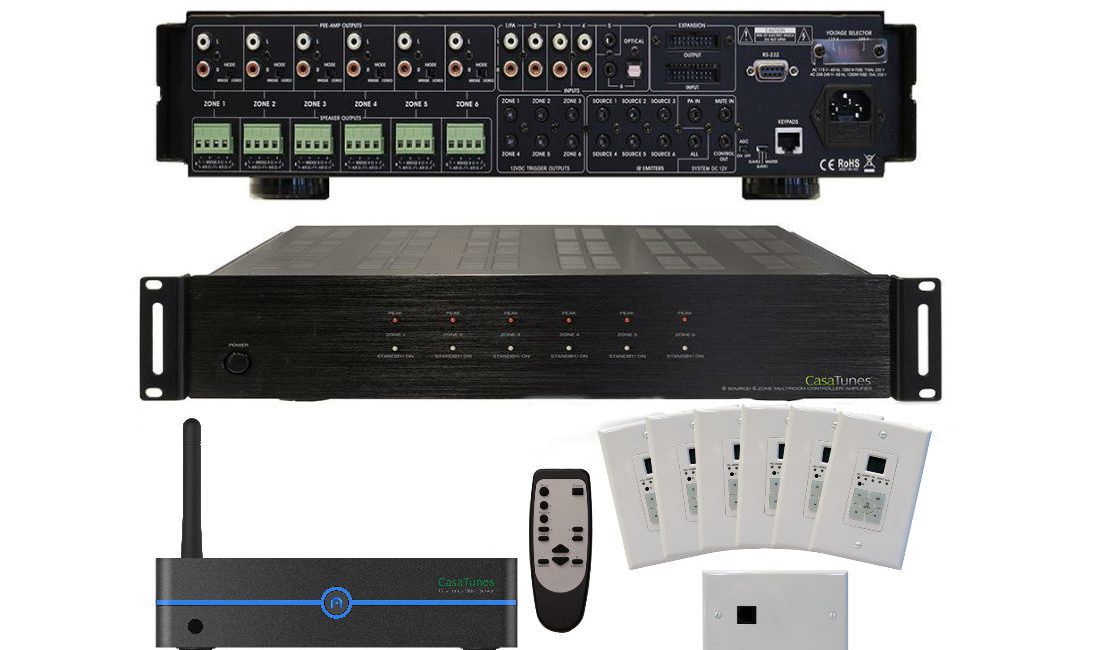 Photos & Slideshow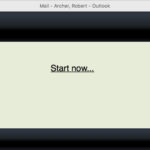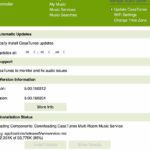 ---
Over the past several years in the highly competitive whole-house audio category, CasaTunes has built a loyal following of dealers.
During this time the company has been recognized for its accomplishments by dealers, which voted CasaTunes a 2018 CE Pro Quest for Quality Award winner for its dealer support policies.
Validating the company's commitment to supporting its dealers, CasaTunes recently launched its latest solution: Sonos integration into the CasaTunes platform.
Designed as a seamless way to help integrators derive more revenues from the popularity of Sonos, CasaTunes' integration requires the use of a Sonos Connect as a source.
From there, integrators can mix-and-match CasaTunes' selection of streaming products and servers, other Sonos products, and the company's matrix amplifier products.
Trying out the integration of Sonos in a four-zone system, I selected the CasaTunes CT2-6Z 6X6 Matrix Amplifier and a two-zone CT-2 streamer with a Sonos Connect.
CasaTunes Features and Setup
Putting aside CasaTunes' software and app, which is heart of the system's ability to integrate Sonos, the major piece of hardware in the CasaTunes system is the CT2-6Z 6X6 Matrix Amplifier. Rated to deliver 50 watts per channel into an 8-ohm load, the matrix amp offers everything integrators will need to hook up a system.
Among the options built into the matrix amp are multiple analog inputs, along with digital connections. The CT2-6Z 6X6 also incorporates phoenix connectors to facilitate speaker hookup, 12-volt triggers, Apple AirPlay, and control drivers for all of the major control companies.
Features
The CasaTunes CT2-6Z 6X6 is a 12-channel matrix switching amplifier that is rated to produce 50 watts per channel into 8 ohms
CasaTunes says the CT2-6Z 6X6 features four RCA analog stereo line-level inputs, along with a single 3.5mm analog line-level input, and a 3.5mm analog stereo or digital Toslink optical input
CasaTunes ships with 19-inch rack mount accessories
Control options with systems from Control4, RTI, URC, Lutron and others
CT-2 streamer delivers two audio streams
The CT-2 also provides options to support as many as three AirPlay wired or wireless speakers
In addition, for those who want to use the amplification of their choice, the CT2-6Z also includes pre-outs to facilitate the use of third-party amplifiers.
Moreover, CasaTunes offers users a companion control app that is available on the iOS and Android platforms, and voice control via Amazon Alexa.
The compact CT-2 streamer provides two independent streams, and it enables users to pull music from their networks using QuickSync or DLNA/uPnP technologies.
As a streaming solution the CT-2 and app offer services such as TuneIn, TIDAL, Spotify, Slacker, SHOUTCast, Pandora and Groove. It also supports playlists, queues, searches by album, artist and more.
The streamer also includes Ethernet and wireless network connectivity options.
The physical connections were pretty straight ahead.
Using a mini-pin to RCA cables I connected the CT-2 streamer to the second pair of analog inputs on the matrix amp. I also ran a USB-to-serial cable, which was included in the CasaTunes multiroom system to connect the streamer to the CT2-6Z 6X6 to enable the matrix amp's web-based functions.
Getting more into the connections I ran a set of RCA cables from a Sonos Connect to the first pair of inputs on the matrix amp; I connected speaker cables using the Phoenix connectors to my kids' respective rooms, the master bedroom and kitchen.
Wrapping things up, I connected a Cat-6 cable to unmanaged gigabit switch that resides on my network.
Moving to the software configuration, I started by downloading the CasaTunes app onto my iPhone 8 and iPad Mini 4. Grabbing my computer, I typed in the CasaTunes' setup menu IP address.
After updating the firmware of the system, I dug into the configuration.
Related: Interview: CasaTunes CEO Discusses Sonos Integration, Amazon Alexa Compatibility
In the setup menu I named all my zones, I set the equalization for each zone; I set min and max volume levels for each zone, I hid the fifth and sixth zones from the app's interface since they were going to be unused, and I selected my streaming services.
Adding Sonos to the CasaTunes system I selected "sources" in the setup menu from the left side of the menu, and then I selected CasaTunes Source.
After entering the source name I next selected Sonos from the list of source types, and then I clicked the "Authorized CasaTunes" button in the setup page.
Following the prompts, which requires the use of pop-up screens I walked through the steps, closed the authorization tab and saved my setup.
Performance and Conclusions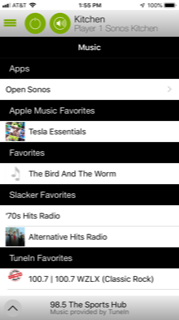 Let me say first and foremost, CasaTunes' system works well and sounds great. In my four-zone setup my kitchen features a pair of James Loudspeaker 53Q loudspeakers, which are really serious on-wall speakers and single-enclosure stereo in-wall speakers from Russound in the three bedrooms.
Navigating the app to use AirPlay, streaming content and networked music from Sonos and iTunes were easy to access and fun.
The app allows for zone groupings, volume control, on/off and more. The matrix amp also features LED indicators that are blue when a zone is in standby and white when a zone is in use.
One of the most important elements for my personal tastes with a whole-house audio system is amplifier power.
When I feel like rocking, I don't want to be disappointed by the amplifier running out of gas, and throughout my time listening to the CasaTunes matrix amp did I hear or feel the amp compressing or clipping from the lack of power.
Listening to music from AirPlay, as well as Apple Music via Sonos, Pandora and TuneIn from the CT-2 I thought the system, particularly with the 53Q loudspeakers from James sounded tonally balanced and dynamic.
The only aspect of the system that I am I would like to see updated or improved is the app's navigation. Now it could be me, but I haven't found the CasaTunes app as intuitive as other music systems' app products.
I would also like to see the CasaTunes app find a way to keep the Sonos app in the same environment, rather than having me leave the CasaTune app when the Sonos app is used in conjunction with the system.
Other than my minor points with the app I think CasaTunes has hit a home run with the Sonos integration, sound quality and overall whole-house audio experience.
More CasaTunes News: CasaTunes Adds Sonos Auto-Detect Integration
Adding up the CasaTunes system that includes Sonos integration and even the inclusion of keypads—which I did not use—the company provides an enormous amount of value to dealers and their clients.
In my opinion, it goes without saying that I think that dealers should check out the CasaTunes product line and its Sonos integration. I can't think of a better way for dealers to assemble systems that combine the brand appeal, a broad array of services and functionality that CasaTunes and Sonos offer as a single package.
Putting it more simply, CasaTunes and its Sonos integration is a win for integrators and a win for homeowners. Good job CasaTunes.
CE Pro Verdict

Pros:

CasaTunes provides lots of configuration options

The system provides nice sound quality

Sonos integration helps to support integrators than simply using Sonos exclusively

Cons:

The CasaTunes app needs a redesign

As part of the redesign it would be nice to see the CasaTunes app interact with the Sonos app in a manner that wouldn't require leaving the CasaTunes app
MSRPs:
CT2-6Z 6X6 Matrix Amplifier $2,495

CT-2 Streamer $995