"The coming decade is the decade of the integrator," says Adeel Tufail, Channel Lead of Custom Install and Security at Google. "When you are thinking about who wants this stuff… at this point it is almost everybody. People want technology, but not everyone can install it themselves."
Tufail was the keynote speaker at the recent CEDIA Tech Summit in New Jersey, where he covered a range of topics during the keynote, addressing the upcoming Matter standard, voice control, the DIY market versus the Do-It-For-Me market, and the growth of professional installation.
Speaking to a crowd of about 75 attendees, he noted data from Google showing that while many consumers purchase Nest thermostats and Nest doorbells, some are not comfortable installing it on their own.
"The products are designed to be easily installed as a DIY project, which allows fast and easy installation as a Pro integrator," says Tufail. "A bigger trend we are seeing continually grow in the business as people want more multi product solutions is a 'Do It For Me' option, which is great news for the industry as a whole. Nest Pros can take care of the installation and make sure everything's up and running for a hands off consumer experience."
He says smart home technology requires digital settings and connections that older analog devices did not require. That means integrators will be able to charge consumers for installation labor for digital devices that they could not have earned for analog gear.
"A bigger trend we are seeing continually grow in the business as people want more multi product solutions is a 'Do It For Me' option, which is great news for the industry as a whole."

— Adeel Tufail, Google
Tufail cited data that by 2023, the average U.S. home will have 21 connected devices. He touted voice control as a growing trend, noting that it is desired by Millennials, Gen Z, senior citizens, and people with special needs.
"Those are all key demographics for voice control and smart home technology," he says.
Tufail says Google's ultimate goal is the create a "Thoughtful Home," and he played a well-produced video showing a family interacting with their Google Assistant to control their smart home.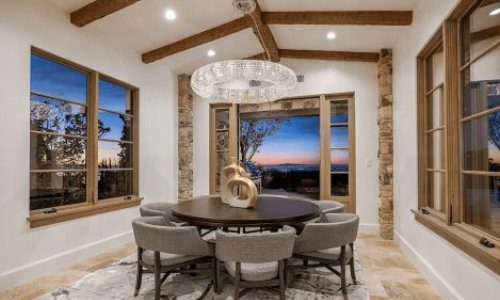 As a custom integrator, lighting is in demand. Effective communication, education and showcasing the value proposition of LED light fixtures in conjunction with integrative control systems are the keys to overcoming challenges and closing sales in this specialized market. Join us as we discuss the future of digital lighting and control with David Warfel from Light Can Help You and Patrick Laidlaw and Mark Moody from AiSPIRE.
Register Now! 
To Google, a Thoughtful Home is more:
Helpful –Products work together to help you feel comfortable and safe, keep an eye on things when you're away, and connect you to friends and family
Contextual –It anticipates your needs and learns your preferences to tailor and customize your devices
Accessible — Devices include features that can be helpful for customers with accessibility needs to control appliances or manage tasks through voice or the app
"We want a home to be 'helpful' and have an impact on the end user. It is something we live by," he says, adding that the next decade will be the fastest technology evolution yet. He says the 2020s will be the era of "ambient computing" during which technology interacts all around us. He cited geofencing as an example of the early beginnings of ambient computing, and that voice recognition is a big element of ambient computing.
"Voice is not radically new. Google has been doing voice control for 11 years, but Google Assistant just brought it to the forefront," he adds. "You already speak to your car. Naturally that same technology is going to come into the home. It will be seamless and 360 degrees around you. When it is easier to interact with technology, then people want more of it."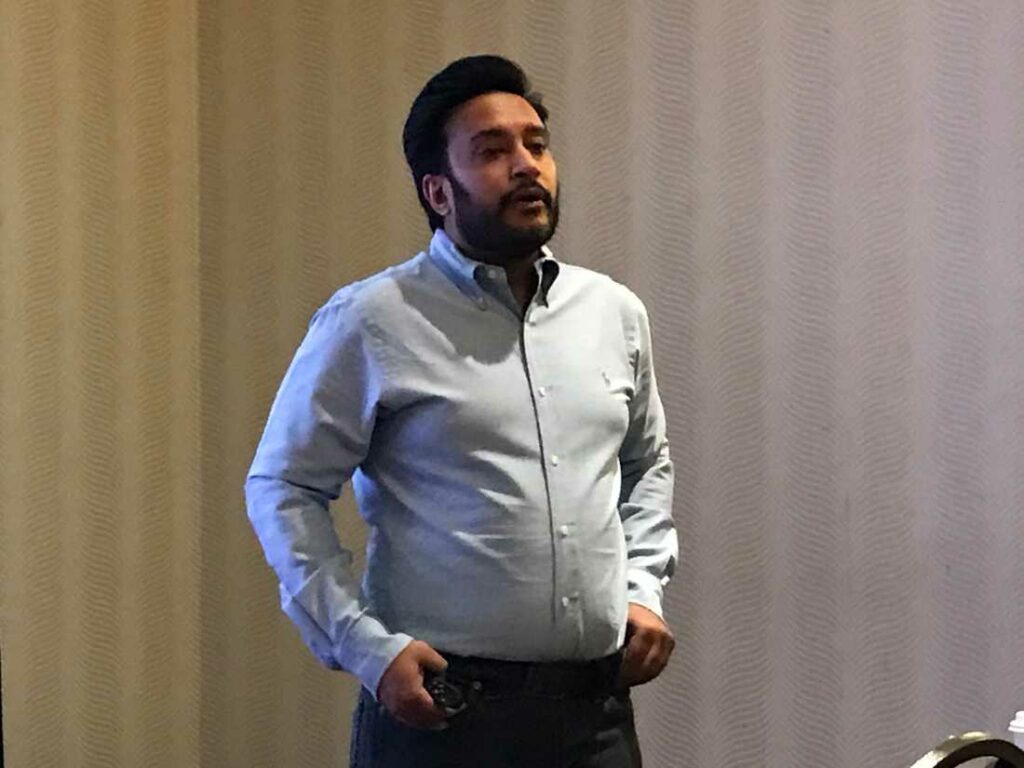 He used the example of how much easier it is to adjust a thermostat via voice than it is to open an app and change the temperature.
"Your business model is not going to change with Google Assistant…it is only going to get better," he added.
Among the statistics he cited is that 72% of consumers want smart devices with voice control capabilities. He also noted a CNET study that showed Google Assistant has a 92.5% accuracy rate for inquiries, compared to just 33.8% for Amazon Alexa, and just 31.8% for Samsung Bixby, and 28% for Apple HomePod.
Google Distinguishes 'Home Automation' and 'Smart Home' as Business That Help Each Other
Tufail also says that Google makes a clear distinction between the "smart home" and "home automation,' but acknowledges how API integrations have created a world where both industries literally help each other. Smart home has and continues to be adopted by mass population allowing integrators to get a chance to talk to so many more people about the other technologies they have in their portfolio of business.
"Home automation is different from the smart home. Large homes are almost like commercial setups; they need more than just smart home devices," he explains. "Dealers are vital in creating the experience for the end user. That's why Google recommends professional installation for all of our Nest devices."
Tufail believes integrators can create a strong business model by targeting smaller homes and simply installing smart home devices that can be deployed in one day.
If you enjoyed this article and want to receive more valuable industry content like this, click here to sign up for our digital newsletters!