Streaming video is all the rage, and it's an awesome development on many counts. First, it eliminates the hassle of buying, storing, and accessing physical media. Second, it can reduce wiring, eliminate external boxes, and simplify the viewing process for an overall better entertainment experience.
The video side of streaming content is in good shape right now. Netflix and other popular services are delivering 4K titles straight to the TV, and home networking gear is keeping up with high-bandwidth demands.
Oddly enough, the trouble with high-resolution video streaming is … the audio. If you want the best video quality including HDR, it's challenging to get the richest audio streams simultaneously.
Netflix for one has been working hard to develop content with HDR and immersive audio, namely Dolby Vision and Dolby Atmos. But how do you extract all those audio channels from the same TV set that receives and decodes 4K HDR content?
You might use an external device like an Apple TV 4K connected to the AVR for delivering Atmos, but then HDR often doesn't make it to the TV.
If you want the best video quality including HDR, it's challenging to get the richest audio streams simultaneously.
Or, you might use the native Netflix app in a TV that supports Dolby Vision. You'd get gorgeous HDR images, but then you can't get Atmos out of the TV back to the AVR because the only audio outputs from the TV are TOSlink or HDMI audio return channel (ARC), both of which are based on the S/PDIF specification and don't have the bandwidth required for the highest-quality audio codecs.
Careful! If you're using HDMI ARC you might notice the AVR showing, on occasion, that it's receiving Atmos audio, but don't get too excited. It's actually just Atmos packaged in a Dolby Digital Plus package (known by Dolby as E-AC-3) limited to 7.1, and at lower resolution.
eARC to the Rescue
I'm pleased to say that good news is coming. A new HDMI 2.1 compliance test spec (CTS) was announced on August 1, paving the way for enhanced ARC, or eARC. The scheme will supercharge ARC with up to 32 channels of 192kHz 24-bit hi-res audio for Dolby Atmos or DTS:X.
In other words, the same resolution available downstream to the TV will soon be available upstream from the eARC-enabled TV to compatible receivers.
There's even better news. CEC, the often-challenging technology for device discovery and control over HDMI, will have nothing to do with eARC. Instead, the enhanced audio scheme will have its own self-discovery and configuration methodology. Yup, you can let out that sigh of relief now.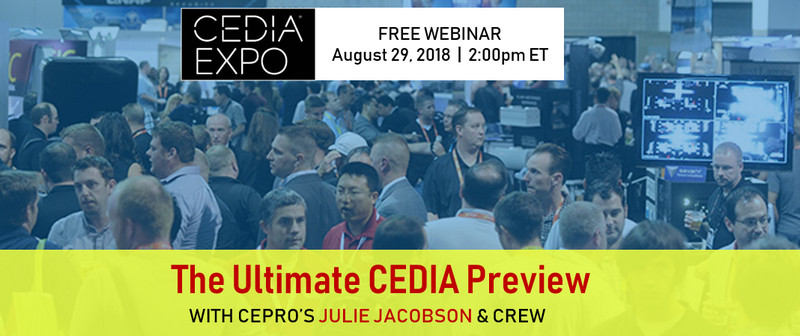 So far, only Sony has formally announced eARC support for video displays. Its new Master Series TVs boast Netflix-optimized video, with the ability to render 4K images in HDR just as the directors see it on their own studio monitors. If, as we assume, Netflix streaming is achieved through the TV's on-board app, then ordinarily we would have a problem: the inability to extract object-oriented audio from the display.
In this case, however, the Master Series supports eARC, so all you need is a compatible HDMI cable and peripherals to enjoy audio formats like Dolby Atmos in all its glory, right alongside 4K video with HDR.
We can probably expect other display manufacturers at CEDIA to announce similar functionality in their latest sets.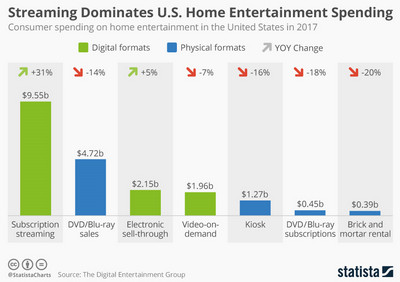 eARC at CEDIA: It Takes an Ecosystem
The important thing to consider as you wander the Expo floor is this: Will new displays and receivers be able to deliver eARC in the future? Dealers must ask explicitly about this format because it requires a parallel chip to the HDMI receiver.
Basic ARC support today does not necessarily mean eARC support in the future.
There's more to an eARC ecosystem than the display and receiver, however. It takes a compatible HDMI cable to complete the chain.
NEXT: 4K HDR Compression and the Caveats of HDMI 'Certification'
eARC utilizes the HDMI Ethernet Channel (HEC), which is not supported in some HDMI products. As such, the scheme requires HDMI cables that support HEC … and ARC … or "HEAC."
This goes for extenders and other cable attachments. They, too, must be HEAC-enabled for eARC to work. HDBaseT doesn't cut it. Even some Fiber/AOC connectors won't work for eARC.
So the one thing to ask about every display and AVR: Does it support eARC?
Regarding cables, connectors and anything in between: Does it support HEC/HEAC?
If you enjoyed this article and want to receive more valuable industry content like this, click here to sign up for our digital newsletters!