As the custom integration industry continues to experience a surge in motorized shades and home entertainment, Draper has announced an outside sales team focused solely on residential shading and AV. The residential sales team is part of the Spiceland, Ind.-based company's ongoing effort to prioritize the residential market particularly as those categories represent hot opportunities for dealers.
Last August, Draper created a new position to lead its residential custom installation channel and filled it with 20+ year company veteran Clint Childress. Additionally, the company rolled out its Draper@Home lineup at CEDIA Expo 2021 and followed with even more options for integrators at CEDIA Expo 2022 in Dallas.
Here's a look at the four new residential regional sales managers tasked with expanding Draper's business on the resi side of the custom integration industry.
Tom Brochard is the new Residential Regional Sales Manager, Northeastern United States. Brochard has more than 22 years in the consumer electronics industry with well-regarded organizations including Snap One and Control4. He focuses on the residential market after serving as Draper's northeast AV RSM since 2020.
Jesse Denhart is Residential Regional Sales Manager – Midwest United States. Denhart first joined Draper in 2015, with experience at all levels of window shade manufacturing. She served most recently as a field representative to Budget Blinds franchises throughout the United States.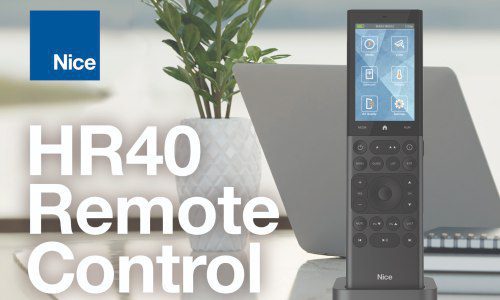 Remote controls continue to evolve at a rapid pace. The days of integrators providing remote controls simply for the TV have migrated to full home automation control of lights, shades, security, HVAC and audio/video in a single form factor. Join this free one-hour CE Pro webinar to hear from a panel of experts who will delve into finding the right remote that can effectively control all the subsystems in a home and empower consumers to customize the solution, while at the same time allowing integrators balance their service requirements.
Register Now! 
Tabitha Quick is Residential Regional Sales Manager, South Central United States. Quick has been Draper's AV Regional Sales Manager in the south-central region since 2020. Before joining Draper, she had 12 years of experience in projection screen and audiovisual product sales.
Tyler Reece is Residential Regional Sales Manager – Southwest United States. Reece has more than 12 years of manufacturing sales experience and has been with Draper since 2019. He most recently served as Key Accounts Manager.
Brochard, Denhart, Quick and Reece will work with residential integrators, exterior shade dealers, retail shade dealers, and manufacturer representatives to better establish the Draper brand in the residential market, the company says. Draper has been enjoying solid growth in recent years, to the point where it is expanding its Spiceland facilities.
"These new appointments underscore the importance of the residential market to Draper," says Jentry Wittkamper, Director of Sales. "In addition to the Regional Sales Managers, we have created a dedicated inside sales and support team to give the residential side the attention it deserves."