$155 DEAL – GE's New Smart Microwave with Scan-to-Cook, Alexa Voice Control
New smart microwave from GE Appliances offered at $125 with free Amazon Echo Dot – just scan the box for automatic cooking, or 'add 30 seconds' with voice controls. And the GE guy in charge? Last name: Stover.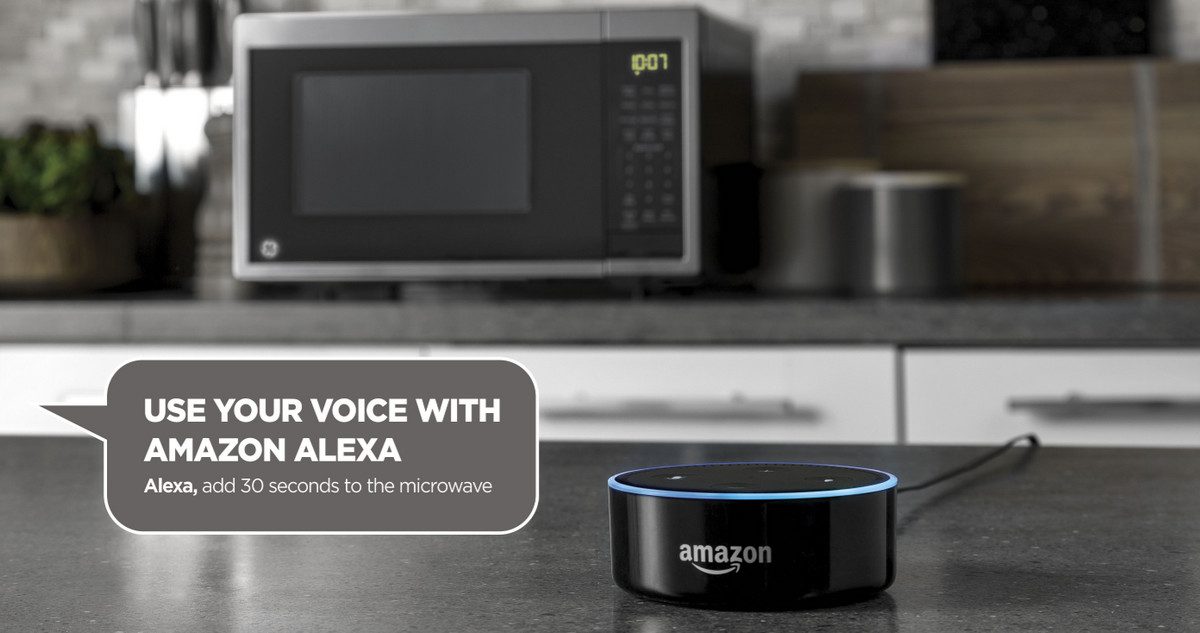 The new GE Smart Countertop Microwave is perfect for back-to-school, especially for college kids who have not quite mastered the art of defrosting or cooking at anything below full power. The Wi-Fi-enabled product launches this week at the low price of $125 $155*, and that includes a free Amazon Alexa Dot because, of course, the microwave can be controlled by voice.
The product enables scan-to-cook for "puzzled consumers [who] can finally take full advantage of the microwave'ss capabilities by letting the machine optimize the settings and do the heavy lifting," the company says.
The stainless-steel oven comes with more than 3,000 meal items preprogrammed, including frozen, refrigerated and shelf-stable goods. GE says the database will be expanded over time.
"[Y]our son or daughter can head off to college and cook food with the help of their phone instead of relying on mom."
— GE Appliances
GE Appliances' research shows "consumers don't use the full capabilities of their microwaves and stick to a few buttons and time-cook," says Shawn Stover (yes, that's his real name), VP of GE Appliances' SmartHome Solutions team.
Parents (or at least mom) can send kids off to college, assured they won't be eating burnt or still-frozen food, GE explains: "[Y]our son or daughter can head off to college and cook food with the help of their phone instead of relying on mom."
The new microwave works with Amazon Alexa. Users can speak commands such as, "Add 30 seconds to the microwave" or "Stop the microwave."
Beginning July 18, the smart microwave will be bundled with an Amazon Echo Dot and sold at a special low price of $125.00 for a limited time. The regular MSRP for the microwave is $139.
Here's how GE Appliances explains its suite of connected products:
With its connected suite of GE Appliances, owners can monitor and maintain their home from virtually anywhere. From the kitchen to the laundry room, connected products work with Amazon Alexa, the Google Assistant, Apple HomeKit, Amazon Dash Replenishment, Nest Labs, Drop, IFTTT and Innit—allowing owners to stay on top of their appliances from near or far using their voice of a mobile device. Connected appliances also are updated remotely with new capabilities and can assess their own performance, allowing for unparalleled service.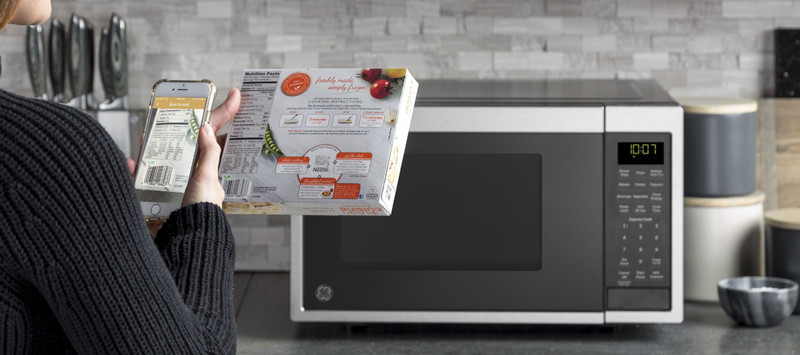 *Update: Price corrected by vendor.