CEDIA Brings New Courses on Home Cinema Design, Emerging Trends to ISE 2019
CEDIA is introducing several new education opportunities during ISE 2019, including deep dives into acoustic calibration and acoustic design.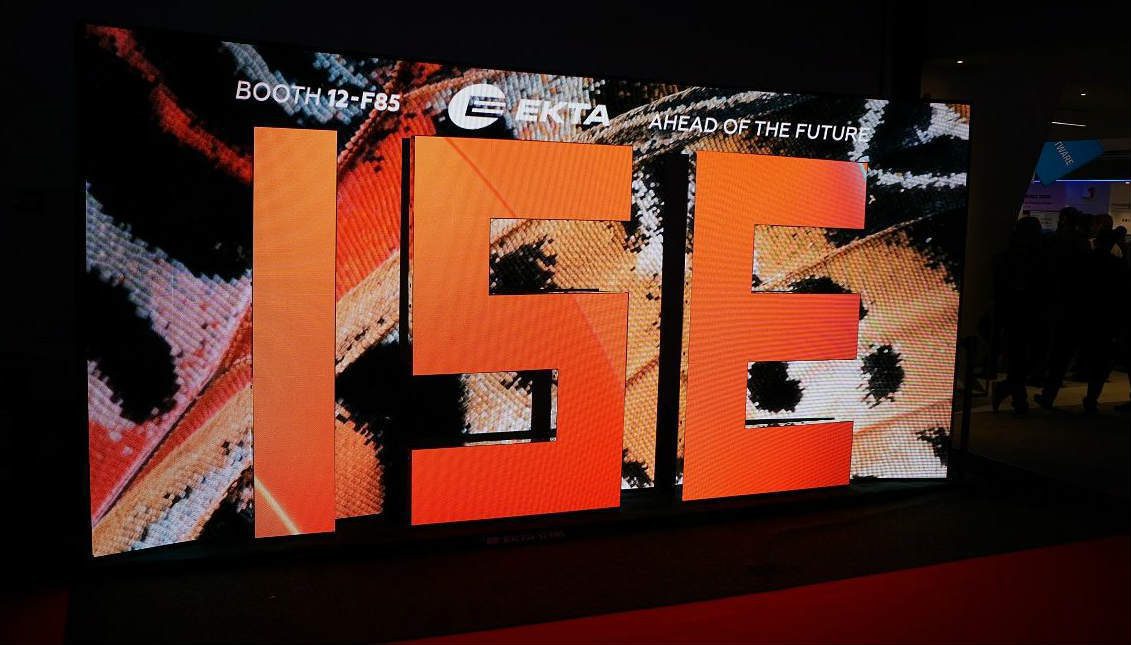 Integrators looking to brush up on some old skills or perhaps learn about new tech trends should check out the new four-day CEDIA education program coming to Integrated Systems Europe 2019. The program is Sponsored by Samsung and is designed to help integrators learn new skills, discover emerging technologies, and be inspired for business growth and success.
"Samsung understands the real value that having skilled, trained professional integrators serving the residential custom install market means to both the consumer and to us as a manufacturer," says Kris Hogg, European business manager luxury living at Samsung Electronics Europe.
Home Cinema Design Masterclass
New for ISE 2019, CEDIA is bringing a full-day Home Cinema Design Masterclass to the show on Monday, February 4, which will be taught by Joel Silver, Anthony Grimani, and Theo Kalomirakis.
The class will place at the RAI the day before the main ISE show floor opens and will help delegates learn the secrets of high-performance home cinema design and maximize their knowledge in the strongest revenue-generating sector of the industry.
It will feature three 'deep dive' sessions focused on:
Video performance
Advanced audio techniques
The cinema environment
The session will end with a panel Q&A where students will have the opportunity to submit questions on any aspect of home cinema design to the group. Attendees will leave this session with a free one-month trial of The CEDIA Designer's Home Cinema Pro level tool.
"Whatever your level and skill-set within the industry, there will be something for everyone at ISE 2019," comments Thomas Darling, CEDIA's senior vice president of development and education.
"From core technical courses and business success training to the latest insights on emerging trends, our programme will cover all the bases for delegates in attendance. We're especially excited to headline the training at ISE with a specially curated Home Cinema Design Masterclass," Darling adds.
CEDIA Adds Courses on Emerging Trends
CEDIA will also bring a full catalog of technical courses to ISE 2019, including hands-on workshops, deep dives into subjects such as acoustic calibration and design, and a host of other courses.
To help integrators successfully prepare for the future, CEDIA will present a number of emerging trends courses. These sessions will look at predictions for the next big drivers likely to transform the market in a time of increasing change.
Read Next: From Wellness to Workforce—CE Pro Names Top 5 Home-Tech Trends for 2019
From advanced display technology to augmented and virtual reality, these courses will leave attendees well-equipped to plan for a strong future.
CEDIA's business-focused courses will explore how companies can put the right processes in place and apply best practice to prosper in the years ahead.
What's New at the CEDIA Booth?
Meanwhile, at the CEDIA booth, CEDIA Talks will return, designed to introduce attendees to new disruptive technologies and challenge ways of thinking.
Presented by industry thought leaders, these free, 20-minute sessions are hosted at the CEDIA booth (1-E10, 1-E20) every day of the show with no booking necessary.
In addition, the Main Stage will host free-to-attend educational and thought leadership presentations produced by CEDIA, ISE, AVIXA, and AV Magazine.
Technology integrators who won a 2018 EMEA CEDIA Award will be partnering up with brand representatives to talk through their award-winning projects and explain how they did it.
These 20-minute sessions will see the integrator explain the challenges they faced and how they overcame these to deliver state-of-the-art solutions.
For more information, check out the Professional Development section of the ISE website.