Two of the giant home-technology distributors, AVAD and Wave Electronics, have merged, creating a powerhouse with 32 branch locations (for now) in the U.S. and Canada. The merger happened when private equity firm Kingswood Capital, which acquired AVAD in 2016, picked up Houston-based WAVE earlier this month.
Why did they do it? What does it mean for both companies, as well as the audio, video, security and home-automation dealers they serve?
CE Pro spoke with Mark Fukuda, former WAVE COO and newly appointed CEO of the combined company, to gain some insights on the deal.
What's the new corporate name for AVAD + WAVE?
Who knows? Fukuda doesn't. He just knows it will be "something impactful."
WAVE is well known in some parts, AVAD in others, and then there's Canada, where WAVE doesn't play. So they won't be naming the new organization either of those, and don't expect a combo like WAVAD, AVAVE, or AVADAVE.
What will happen to the branch locations? Is there overlap?
Currently AVAD and WAVE overlap in four cities. A&W (my term for now) will look at all branch locations strategically, considering everything from local competitors to "real estate issues" like lease duration and physical location.
"In distribution, it's all about brands, and the availability in multiple locations."
— Mark Fukuda, CEO
WAVE Electronics + AVAD
What kept you up at night when you were just WAVE?
Fukuda says he and the WAVE team fretted over AVAD's "location strength and vendor strength."
"In distribution, it's all about brands, and the availability in multiple locations," he explains, adding that AVAD had "deeply entrenched relationships."
Were there any particular AVAD brands that WAVE coveted? "For a long time it was Samsung," Fukuda says. "That took years to happen."
Today, he says, AVAD still has some brands that are "really going to help" the WAVE portfolio … and vice versa.
What will happen with A&W's respective private-label brands?
WAVE has done a masterful job bringing profitable white-label products into its portfolio, beginning in 2013 with a line of mounts, cables, A/V distribution products, racks and other gear under the MSTR house brand.
In 2016, the distributor added Elura loudspeakers by Sonance, followed by LUX surveillance cameras in 2017.
"We're further down the road" than AVAD on house brands, Fukuda explains, even though AVAD has offered its own PROconnect commodity-type products for about a decade.
The merger, he says, provides a "huge market advantage for the MSTR brand."
What about Savant?
AVAD made big news earlier this year when it inked an "exclusive" deal to distribute Savant home-automation products. Where does that leave WAVE?
Well, WAVE had a deal with Savant as well, says Fukuda. "There was an exclusive for AVAD, but there was an exclusive for WAVE as well."
What categories can A&W help each other with?
"AVAD's pro initiative is going to help WAVE locations," Fukuda says, noting that WAVE has never really targeted commercial markets.
On the other hand, "The security side of our business is extremely strong," he says in the understatement of the year.
AVAD has never really committed to the alarm business, and you don't succeed in that market by just throwing some alarm panels on the line card, Fukuda rightly notes.
"You have to really understand security dealers, have dealer programs, be entrenched," he says. "It took us six years to really get entrenched. Once you show value [as a distributor] to that side of the world, there's huge growth potential, and you can attract other verticals like CCTV and security platforms."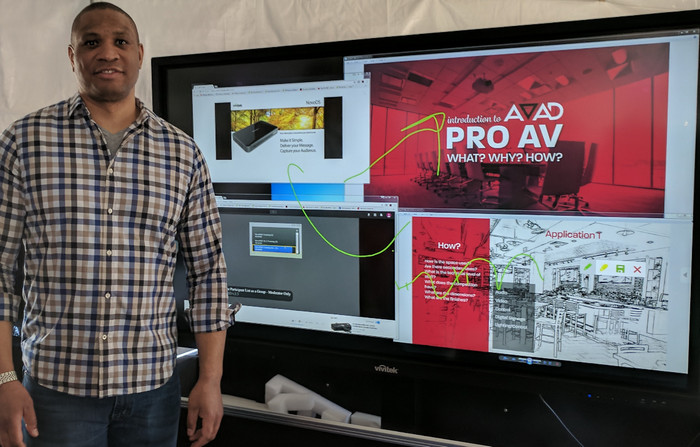 How does WAVE help dealers serve DIY/help-yourself markets?
Possibly no one else on the planet makes it easier to buy, install and market home security than WAVE does. The big thing in the alarm business is dealer-assisted sales, where the installer bundles a system for self-installation, and then collects the recurring revenue (RMR) for as long as the customer subscribes.
WAVE dealers, however, can offload the whole bundling process to the distributor, which offers a dedicated programming service for pairing devices to a panel, onboarding a system to Alarm.com, and then shipping the whole customized system to the dealer … or the end users themselves.
"All they have to do is peel and stick, and download the app, and it works," Fukuda explains.
VIDEO: See WAVE's printing presses and DIY assembly services in action.
If more devices need to be added later – no problem. The system has already been onboarded so it's just a matter of scanning in another device.
The dealer gets the credit for all of the hardware sales and reaps the RMR, regardless of where the products go – to the dealer's shop, the homeowner directly, the builder or some other contractor.
By the way, WAVE can also personalize the product with the dealer's logo – and the company does just that for thousands of panels per month. WAVE will even pre-load dealer-specific videos on alarm panels.
"We never cut dealers out," Fukuda says. "There's nobody doing what we're doing – no distributor that does turnkey end-to-end solutions for that type of product solution."
What?! WAVE is a printing company?
Need your company logo imprinted on a 2Gig Alarm panel? WAVE has a printer for that.
How about business cards, T-shirts, yard signs or van wraps? The distributor has printers for those too.
"We have two shifts working 24 hours per day," Fukuda says. "We got into the printing business and didn't really mean to."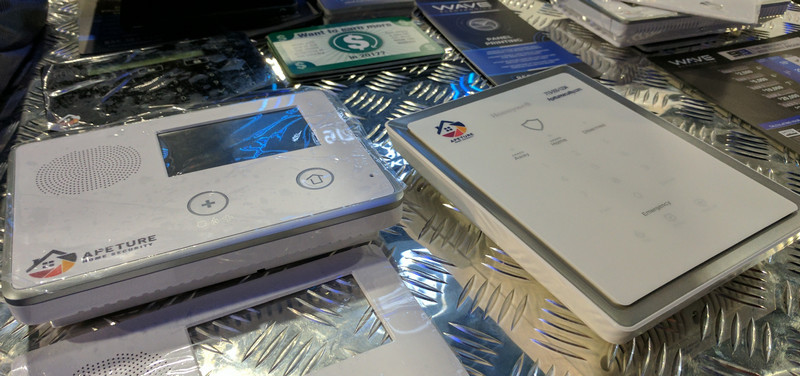 How much did Kingswood Capital pay for WAVE?
Yeah, right.
Where do you (and Kingswood) see the growth opportunities?
"Convergence from A/V and security and IT all starting to come together …. They definitely see opportunity there, as we do," says Fukuda of future opportunities. "We sell to dealers that aren't 'traditional,' like locksmiths, IT … a lot of other trades because they're going to be doing more and more of smart home and integration."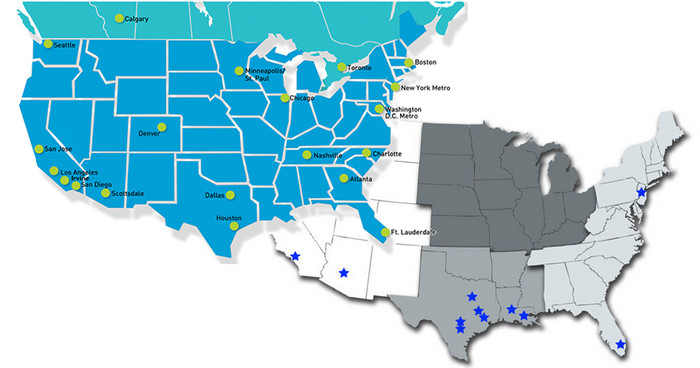 Related: Distributors Expand House Brands to Pump Up Integrator Margins