AmbiSonic Amp Resolves Outdoor Audio Power, Signal Problems
Debuting at CEDIA Expo 2018, AmbiSonic Systems' new L-240 all-weather Wi-Fi amplifier powers outdoor audio zones from an environmental enclosure.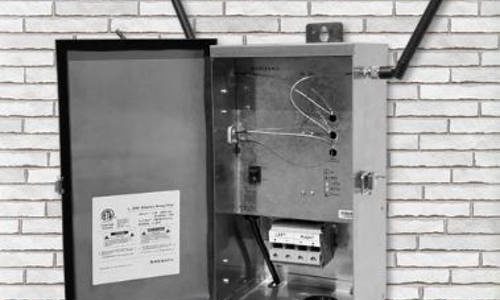 Getting enough power to run a wireless outdoor audio system has been an ongoing dilemma for integrators. The AmbiSonic L-240 All-Weather Wi-Fi amplifier debuting at the CEDIA Expo 2018 (booth #3055) hopes to resolve that problem.
The IP65-rated outdoor audio solution features wireless network and Bluetooth connectivity, enabling integrators to install outdoor audio zones without having to run wires, which saves their clients the time and added expense of burying speaker cables.
"The L-240 is the world's first all-weather outdoor amplifier," says Ben Gosvig, vice president of sales and marketing at AmbiSonic Systems.
"It addresses the primary problem that installers always have of 'where do you put the amplifier in an outdoor audio installation?' Typically, you can't put an amplifier outside because you have vents that are susceptible to moisture and condensation.
"Then you have to run speaker wires long distances from an inside amplifier. Then you also have to figure out how to get the signal from inside to outside, especially if it's a wireless signal," Gosvig says.
AmbiSonic Amp Pairs with Speakers, Sub
In addition to the L-240's Wi-Fi and Bluetooth options, the amp also incorporates Apple AirPlay functionality to make it easier for Apple's popular line of smart devices and computers to connect to the system.
The L-240 can serve integrators as a wireless access point (WAP) to extend wireless network connectivity, outputs 240 watts RMS, and is stable down to 2 ohms to support its use with just about any loudspeaker to drive any two-channel stereo outdoor audio system.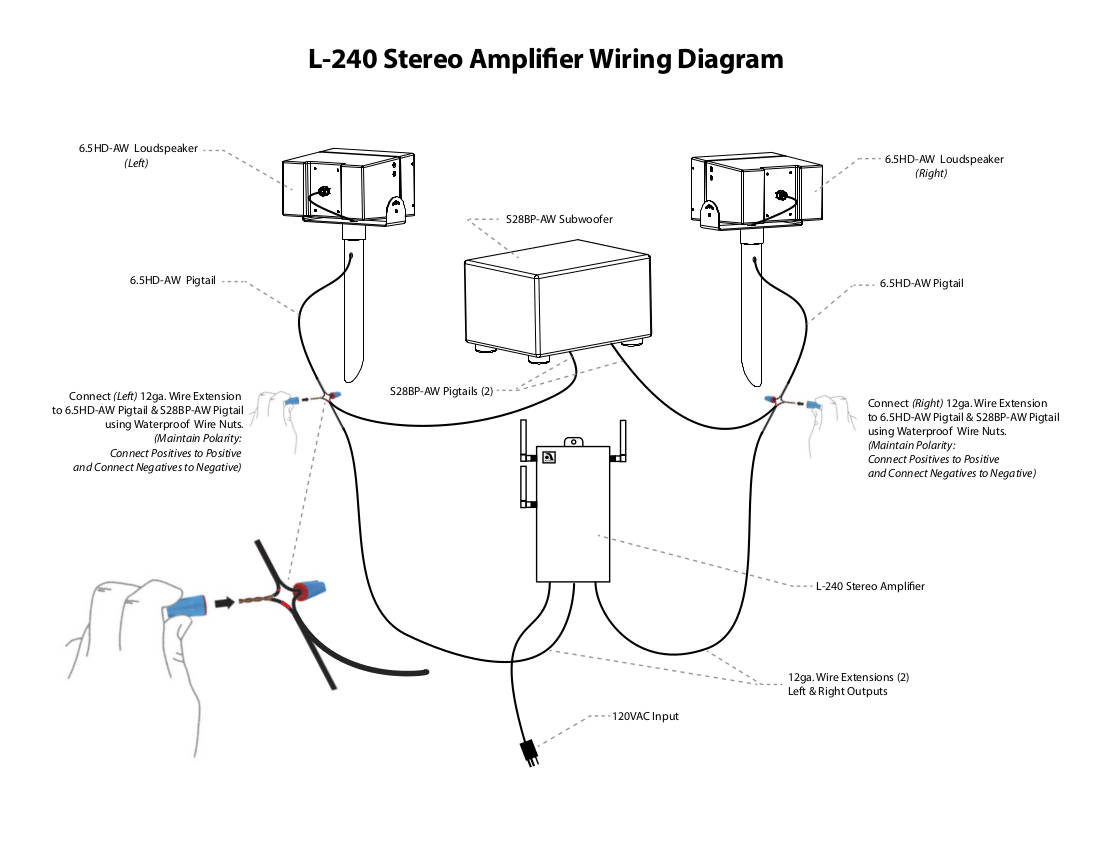 Also on display at AmbiSonic's booth will be the company's outdoor audio speakers using planar ribbon drivers, which offer broader and more powerful dispersion, according to Gosvig.
The company will also showcase its S28BP-AW subwoofer. This newly launched sub utilizes a dual 8-inch woofer array and is designed to complement the L-240 All-Weather Wi-Fi and Bluetooth amplifier.
Ambisonic explains the S28BP-AW subwoofer omits the need for an internal or external crossover network.
Developed to complement the company's 6.5HD loudspeakers, the sub is powered by the L-240 amplifier and employs an "efficient design that produces tight bass with high levels of output" to enable integrators to create stand-alone 2.1 outdoor audio systems without sacrificing fidelity.