ADT Optimistic About Amazon Alexa; Reports Q3 Revenues Up 6%
ADT reports quarterly revenue of $1.15 billion, up 6 percent, primarily due to ADT Pulse smart home growth. Amazon Company looks to bring alarm voice response directly to law enforcement vehicles.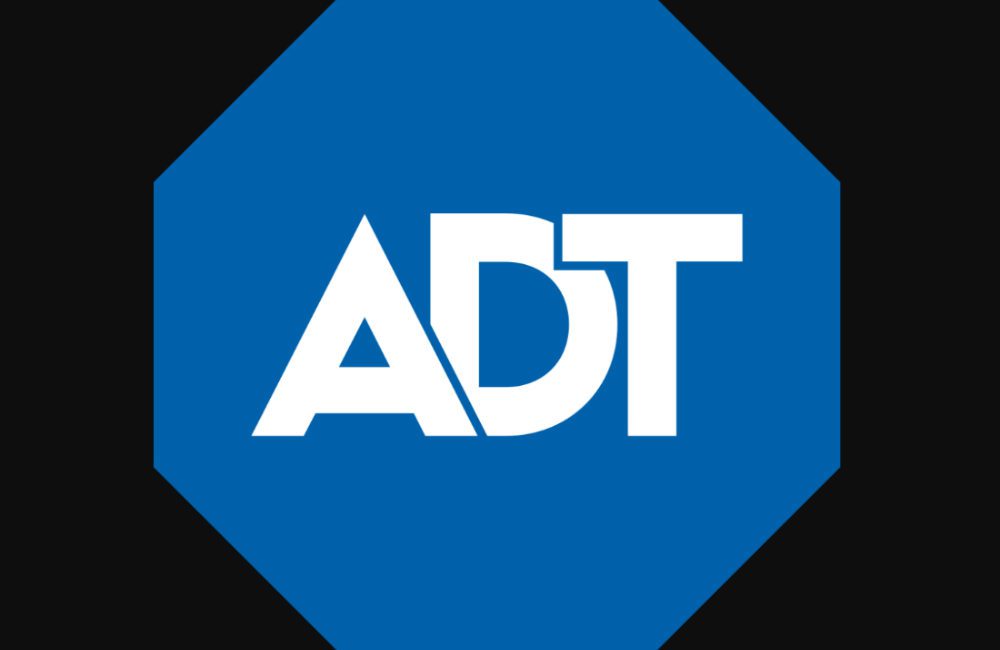 The 2018 third quarter results from ADT Inc. (NYSE: ADT) were up 6 percent, and the company is wildly optimistic about its new relationship with Amazon.
"We grew total revenue 6 percent to $1.148 billion in the quarter, driven by residential Pulse penetration, continued improvement in customer retention and strong momentum in signing new commercial and multi-site accounts," says Jim DeVries, president and incoming CEO.
"This financial performance is a direct result of our team's focus on profitable growth and the metrics we know to be most closely tied to our overall financial success."
The company is optimistic about its new relationship with Amazon (Nasdaq: AMZN) as a potential driver of growth. ADT announced an expanded relationship with Amazon in the third quarter of 2018, with supporting integration of Amazon's new Alexa Guard feature with the ADT Pulse security system.
"During the third quarter, about three out of four new customers opted for Pulse, which is up from about two-thirds a year ago."
The program is expected to begin prior to the end of 2018 and is anticipated to help customers enhance their home's security capabilities by detecting specific sounds via the customer's Amazon Echo device when they are away from home.
Specifically, customers will use a voice command and Alexa will notify them of any sounds such as smoke alarms, carbon monoxide alarms or breaking glass.
These Smart Alerts, as they are called, are delivered directly to the customer's smartphone, and ADT Pulse subscribers can choose to forward their smart alerts to ADT monitoring professionals.
Once the program kicks off, ADT professionally installed monitoring solutions are expected to be offered to customers through the Amazon website and mobile app. Additionally, ADT and Amazon are working together to provide offers and promotions to Amazon customers for ADT services and solutions.
Also, later this year, ADT will begin offering Amazon Echo devices directly to its new and existing customers.
Related: Amazon's New Alexa Guard: Huge Implications for Sound Recognition in Security; ADT Stock up 7%
"The interactive home is an important theme for us," says DeVries.
"ADT Pulse is our interactive platform that puts us at the center of the interactive home with an app that allows our customers to remotely control their security, their lighting, thermostats, cameras and more.
"These interactive customers provide high revenues and carry strong retention rates. During the third quarter, about three out of four new customers opted for Pulse, which is up from about two-thirds a year ago. The percentage of our total base now using interactive services is approaching 40 percent," comments DeVries.
Jeff Likosar, CFO, told investors ADT is working with The Monitoring Association (TMA) to try to get audio and video detection sent directly to first responders vehicles. If the company is able to achieve this feat, it will add another layer to false alarm verification.
ADT Q3 Financials Up; Net Income Down
On the financial front, ADT grew adjusted EBITDA 3 percent to $610 million and generated year-to-date free cash flow of $479 million compared to $381 million in the year prior, an increase of 26 percent.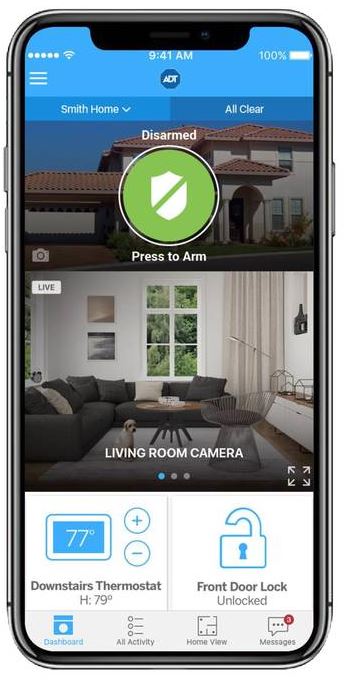 Monitoring and related services revenue comprised $1.03 billion of total revenue, up 2 percent over the same period last year. In addition, installation and other revenue was up by an additional $48 million from last year, primarily driven by commercial revenues.
In October, the company acquired Boca Raton, Fla.-based Red Hawk Fire & Security. The transaction is expected to close in the fourth quarter of 2018 and bolster its commercial portfolio.
However, ADT, which is the No. 1 company in the CE Pro 100, reported a larger net loss of $236 million for the quarter compared to prior year's net loss of $62 million.
That higher loss was due to the fact that one of the major investors, the Koch Preferred Securities, redeemed its shares to the tune of $213 million of its original $750 million investment.
Also, adjusted net income for the quarter was $194 million versus $208 million in the same period in the prior year, a decrease of $14 million. The decrease was largely driven by an increase in the volume of accounts purchased through the ADT Authorized Dealer Program.
The security and smart home giant reported a slightly lower attrition rate of 13.2 percent versus 13.3 percent previously. The company's payback timeframe on its subsidized installation business model is now 2.4 years.