It might seem like you were transported back in time to see "wireless networks" among CE Pro's Top 5 Technologies to Watch for 2021, but the introduction of Wi-Fi 6 could be a major shot in the arm to spur even more network upgrades for integrators. Of course, due to the pandemic, most dealers' IT/home networking business has already gotten a major boost.
In a nutshell, Wi-Fi 6 is said to be a more stable wireless bandwidth than its predecessors, even though it is not necessarily a giant leap in terms of speed. Indeed, previous new versions of Wi-Fi introduced as much as 1000% increase (10X) in upload and download speeds. Wi-Fi 6 is a 50% increase, but it allows for a greater number of devices in the 2.4GHz spectrum, which is the area of the wireless spectrum where many of the new IoT (Internet of Things) devices play.
"Wi-Fi 6 brings a lot of changes to the way devices make use of the available channel space," notes Bjørn Jensen, owner of WhyReboot, a Miami-based smart home networking company. "Some of the biggest improvements are higher increased capacity (more devices connecting at once), higher data rates (faster speeds), and even improved battery life on connected devices (due to target wake time)."
It is all just adding new momentum for the IT/home networking category, which was already identified by CE pros as the "hottest" category of equipment heading into 2021, according to the 2021 CE Pro State of the Industry Study.
"Historically, the home network conversation has been a difficult one, simply because the network does not appeal to any of the senses. It doesn't 'sound' good and it doesn't 'look' good. There is really nothing 'sensual' that it brings to the homeowner," says Hagai Feiner, founder and CEO of Access Networks.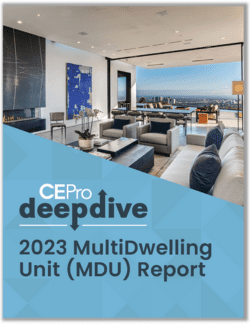 Discover why MultiDwelling Units (MDUs) have major appeal for custom integrators and what they're doing to address this market.
"What COVID did for all of us was create a situation where the homeowner and all the family members are forced to deal with the network because they are living and working in the home 24/7. Everybody is placing demands on the network and has created a load on the network that previously wasn't there. It forced the homeowner to look at what they have, what they need, where they spend their budget on home improvements. The network has now become a priority."
COVID-19 combined with Wi-Fi 6 is a major a opportunity for integrators that is not going away soon.
"This opportunity is here to stay," says Feiner. He says that in the past, integrators had to push the conversation about the reasons why they wanted to install a better network, and traditionally homeowners did not want to have those conversations. But now, homeowners are reaching out to integrators seeking upgrades for their home networks, many of whom have left the city and are working from second homes.
Integrator Josh Rich, president of Rich AV Design in New York, agrees.
"So many of the things in our daily life are network-based … phone, music, video, voice control and more. Having a solid foundation to a wired and wireless network is the key to a trouble-free smart home," he says. "In the whole scope of a smart home, the network is the single point of failure. For many years, the technology in a person's home was considered 'recreational' for lack of a better word. It was important that it worked — that has all changed now."
How to Sell Wi-Fi 6 to Clients
Rich AV Design's basic network is a dedicated router (not the one that comes from the cable company), a wireless access points for every 1,100 square feet in the home, PoE network switch, and a Blue-BOLT power supply that will automatically reboot the network if it sees there is no Internet connection.
Rich says it is confounding that some integrators still do not try to put in high quality networks. "Maybe they don't know the difference?" he ponders. "But if an integrator says he puts in a less-robust network because he makes more money that way, I can argue for hours against that claim."
Rich says one thing that hamstrings dealers is the difficulty demo'ing a strong network versus a crummy one during the sales phase of a project. "This is where trust comes in. Trust and education are how you can show them that it will make a difference."
WhyReboot's Jensen says the beauty of Wi-Fi 6 is that is has a built-in, in-your-face element that will open the sales conversation for dealers with their clients.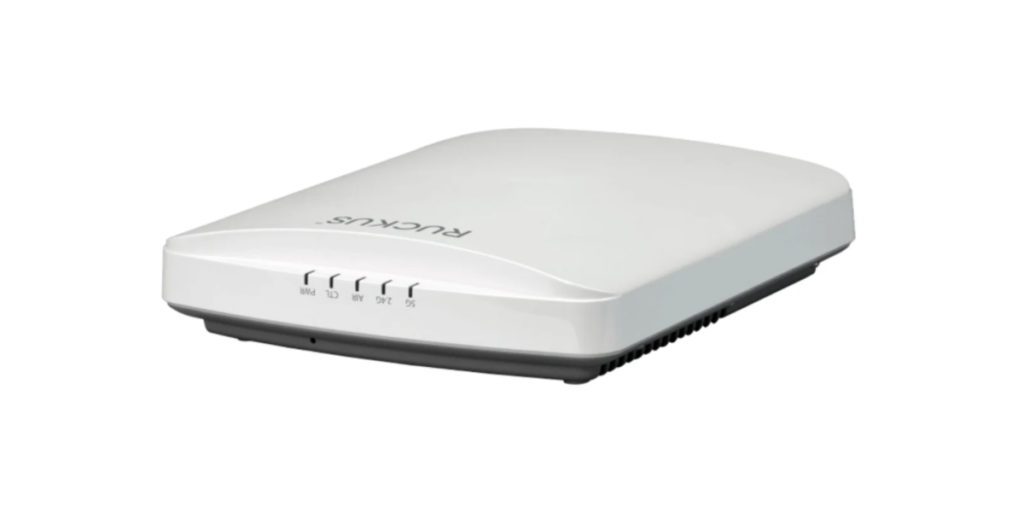 "Most people are getting new phones and want their devices to connect at the highest speeds possible. If they have a brand-new Wi-Fi 6 phone, but their network shows connections only at Wi-Fi 5, they're going to want an upgrade. If they're on a legacy network that was designed for 2.4GHz coverage they're going to need more APs than previously, so an integrator has a chance to survey the site and recommend more APs to get proper coverage," says Jensen.
"On top of that, the new APs oftentimes have multi-gig ports in them to deal with the higher overall throughput available. This gives integrators a chance to recommend an upgrade of the switching infrastructure as well. Then you want to start looking at upgrading the links between switches, preferably to fiber, so that you don't bottleneck all of that wireless traffic down to a single gigabit connection," he adds.
"Some APs even require more power than before, and an 802.3at (PoE+) switch port may not suffice, and there's yet another reason to upgrade. All in all, if a client is looking for the latest and greatest in wireless speeds, now is the time to explain what is needed to really get what they're looking for."
He recommends dealers take the time to explain the newer features in Wi-Fi 6 and why it is better than previous versions instead of just going in and replacing older access points with new Wi-Fi 6 versions.
"One thing dealers should always do is to manage their client's expectations," he says.
"Remember, the client is reading the sales pitch off of the boxes they see at Best Buy or any other big-box store that states the theoretical speed, not the actual speed they're going to get. It's also important to hammer home the fact that Wi-Fi 6 is not about getting one device to have a gigabit or higher connection, but rather having multiple devices connected simultaneously, and more reliably, than on previous generations of Wi-Fi. If you manage the expectations properly, and explain that aggregate speed is more important than seeing one device get a gigabit speed test result, then you should be in a good place with them."
If you enjoyed this article and want to receive more valuable industry content like this, click here to sign up for our digital newsletters!