As the novel coronavirus (COVID-19) outbreak continues to impact society, home network connectivity has become essential. Integrators are working to address Wi-Fi systems strained by shelter-in-place demands, but they should also ask customers about their cell communications, as Hongtao Zhan, CEO and founder of cell signal booster provider SureCall, tells CE Pro in this Q&A.
CE Pro: We've heard that there is a strain on Internet bandwidth now because of the work-from-home and educate-from-home going on during the coronavirus outbreak – can you tell us how is cell service being impacted?
Hongtao Zhan: There has definitely been an impact on service. Our reseller and integrator partners at Waveform conducted a study that found that 16% of respondents are experiencing slower connectivity at home. One interesting stat they found is that "compared to 2018 … 11% fewer respondents say they have a very good signal."
So yes, more people using the cell network from home appears to have put a strain on cell service. This has caused a significant increase in demand for our products. The more people adopt and stay working from home, the more compelling need people have for their cell phones so productivity and business can remain.
CE Pro: What is the best way for dealers to be reaching out to prospective and/or existing customers at this time?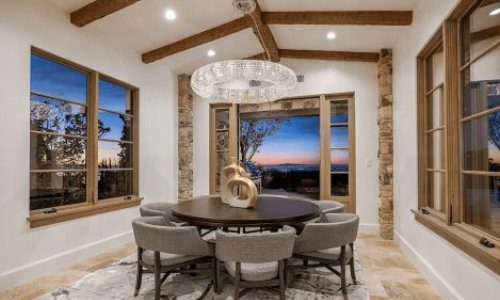 As a custom integrator, lighting is in demand. Effective communication, education and showcasing the value proposition of LED light fixtures in conjunction with integrative control systems are the keys to overcoming challenges and closing sales in this specialized market. Join us as we discuss the future of digital lighting and control with David Warfel from Light Can Help You and Patrick Laidlaw and Mark Moody from AiSPIRE.
Register Now! 
Zhan: Email campaign, cold calls … right now is a great time to review your existing customer base and previous customer lists and start reaching out with a newsletter or calls to determine how their cell service is at home to continue being productive with their jobs. Additionally, with storefronts closed in almost every city having a built-out website is key. If you're still using the same website you've had for 10 years, it may be time for a facelift and to make sure it's returning local results via search engines.   
CE Pro: Customers keep seeing ads on TV or elsewhere for 5G. Are SureCall dealers fielding more questions because of this, and what is the best way for integrators to answer/address questions about boosting 5G cell service?
Zhan: The integrator will need to work closely with the carrier as the only 5G booster available, our Force8, requires approval from local T-Mobile reps before it can be turned on. We can work with integrators to make sure they're trained not just on installation, but working with the local carrier as well.
Additional 5G boosters for millimeter wave (mmWave) 5G signals are not available yet. However, we are being called about these products quite a bit and our booster is very effective for 4G and T-Mobile's 5G signal where it's installed. We're seeing great success in the field. Even so, SureCall's current products will boost voice and LTE data on 5G phones now and for years to come.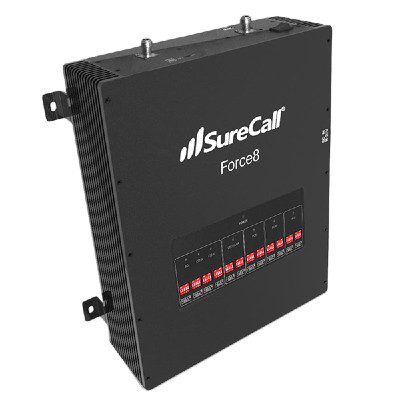 CE Pro: Is now a good time to install 5G boosters into corporate offices, education buildings, etc., that may be unoccupied at the moment and therefore easier for integrators to get the work done without interruptions?
Zhan: We're seeing new builds continuing for the most part, and some buildings are allowing integrators in to do work, but a lot has been put on hold as well. But where installations can continue, it's great timing to be able to get in and not have to coordinate around people's schedules. However, we do recommend the utmost of safety standards so they remain safe in the field.
CE Pro: Are there mission-critical customers (call centers and such) that are now being viewed as perhaps key opportunities for 4G and 5G booster service?
Zhan: Yes, absolutely. In fact, in the U.S. there are more phones in use than there are people. They're vital in every aspect of our life and industry, and mission-critical customers are no different. Currently, a challenge exists with entering the buildings, though this does vary case to case and city to city. As such, the work on these installations has slowed for the time being, but it will ramp up as soon as it's deemed safe to do so.
CE Pro: I'm assuming 4G is still the major residential cell booster solution being offered/installed – are integrators being asked to upgrade those to 5G solutions?
Zhan: The question comes up quite frequently, but the truth is 4G will remain relevant for at least the next couple years as the 5G buildout continues. The Force8 is excellent for large installations, but we're still working with the FCC to open these frequency bands for "consumer boosters" (more on this below), so we can build boosters for residential applications.
That said, installing 4G signal boosters is still going to be relevant to help with dropped calls and slow data for the next several years as the buildout continues and FCC regulations adapt to the changing marketplace. As that happens, 4G will not go away for calls and as the backup for 5G for the foreseeable future – even up to 2025.
CE Pro: Can you outline some of the differences in feature sets between 4G and 5G cell booster solutions?
Zhan: Since it requires signal boosting to and from the tower, it still operates much the same way. To answer this question fully though, we need to differentiate between what we call "low band" 5G and "high band 5G." Customers see this as T-Mobile's nationwide 5G (which mostly operates on "low band" 5G) vs. Verizon and AT&T's 5G (which operates on high band" 5G or mmWave). 
For 5G on the low band, it's very similar to how you build a booster for 4G, though it requires all new components to work with the new frequency. We patented signal booster design to work on all five frequencies the carriers use for 4G, but now we've added a new one to make our patented Force8 also work with T-Mobile's 5G. Anytime you add a new frequency band, you've added all the components to make it work. Because it's classified as industrial, it also requires the carrier's approval.
For 5G boosters that operate on the high band, or mmWave frequencies, it's a very different ballgame as the frequency is so much higher. The need for a booster to bring it into a building is imperative as the signal cannot penetrate building materials. To bring it inside you'll need to reach a good level of 5G densification (or coverage area) outside. Our patent-pending solution to this is called SureCall's 5G Everywhere, which we announced last year at Mobile World Congress in L.A. It requires a new platform outside of our existing solutions, with more information coming later this year.

If you enjoyed this article and want to receive more valuable industry content like this, click here to sign up for our digital newsletters!