Internet connectivity is considered the fourth utility in many of today's households. For smart homes in particular, the strength of the network is critical — everything from automation to security systems depends on a reliable connection, and it all require a specialized infrastructure to accomplish this. Akin to the "breaker box" that runs power to every corner of the home, Wi-Fi-ready plastic media enclosures combined with structured wiring can provide this infrastructure.
What is a Structured Wiring System?
Structured wiring works very much like a home's electrical system. However, instead of electricity, this cabling transmits signals for audio, video, data, telephone, television, home automation and security systems. In essence, structured wiring forms the core of a connected home, and while it can always be installed after a home is built, it is far simpler to achieve a comprehensive install while the home is being built.
When speaking strictly about data, Ethernet cables are run inside the walls, terminating in RJ45 wall plates that allow components with an Ethernet port to be quickly and conveniently connected.
For components with an Ethernet port — smart TVs, gaming consoles, and desktop computers — a wired connection provides the highest possible reliability. However, mobile devices and IoT technologies without an Ethernet port, such as video doorbells, thermostats, and and other popular smart home devices, rely on a Wi-Fi network.
A plastic media enclosure such as this one from On-Q serves as the breaker box, housing the data source — the modem — and components like gigabit switches and network interface modules in an easy-to-access, centralized location that can be hidden in a closet or utility room.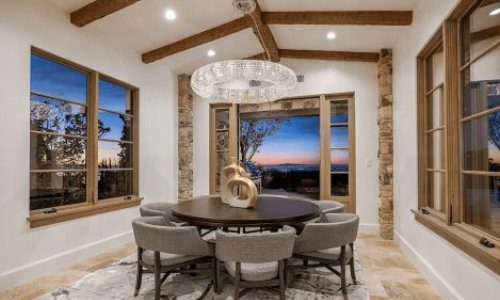 As a custom integrator, lighting is in demand. Effective communication, education and showcasing the value proposition of LED light fixtures in conjunction with integrative control systems are the keys to overcoming challenges and closing sales in this specialized market. Join us as we discuss the future of digital lighting and control with David Warfel from Light Can Help You and Patrick Laidlaw and Mark Moody from AiSPIRE.
Register Now! 
Enclosures made from UL-listed ABS plastic allow wireless components such as routers and access points to be secured neatly in the cabinet as well, without degrading Wi-Fi performance. The enclosures are also approved for security signaling devices and security control boards.
This helps ensure the strongest possible connection for both wired and wireless devices by consolidating network components and distributing data signals throughout the home.
With homebuyers increasingly looking to enjoy the benefits of the connected home, builders are in a position to add value to their offerings with smart technology — while setting themselves apart from the competition — by including structured wiring, networking components and plastic enclosures as either a standard feature in their builds or an add-on option. They can also leverage custom integrator relationships in this area.
Plastic Media Enclosures Provide Ready-Made Tech Hubs
With the network infrastructure already in place when they move in, all buyers have to do is contact their Internet service provider (ISP) to get their smart home up and running. To add even more value, builders can also offer structured wiring for video (coax) and voice (telephone) as add-ons, with interface modules for these services located in plastic enclosures.
For the ultimate turnkey home, they can include prewiring for TVs and even preinstalled mounts. The additional cost for these add-ons can be conveniently included in the price of the home and put into the mortgage.
Plastic media enclosures will also continue to provide value to buyers long after their initial home purchase by accommodating system growth. This is an especially important capability in the age of COVID-19.
Consumers are staying closer to home and investing in the IoT technologies that make their lives easier and more comfortable. Many of the devices they'll be adding will require a hub; and without a central location to house and organize them, homeowners will end up with a mess of little boxes that run different parts of their connected home.
A plastic enclosure provides a place to house and manage hubs, making it simple to add and replace devices while keeping components safe and secure behind a lockable door.
With structured wiring and plastic enclosures, builders are in a prime position to meet today's demand for ready-to-go connected homes, while providing the foundation for homeowners to expand their systems in the future.
And for builders hesitant to dive into the world of home technology, or without the resources to provide customer service after the sale, partnering with a custom integrator, if they don't already do so as previously noted, is another great option for attracting buyers.
---
Authors James Rutherford and Lauren Festa serve as product manager and assistant product manager, respectively, for Legrand North America.
If you enjoyed this article and want to receive more valuable industry content like this, click here to sign up for our digital newsletters!