Custom Home Builder: Differentiate with Smart-Home Tech, But Keep it Simple
TDI Homes in Arlington, Va., advises simplicity in installation, interface, form factor. Standardizes on VSSL multiroom audio systems, with Control4 and Leviton control for security and home automation.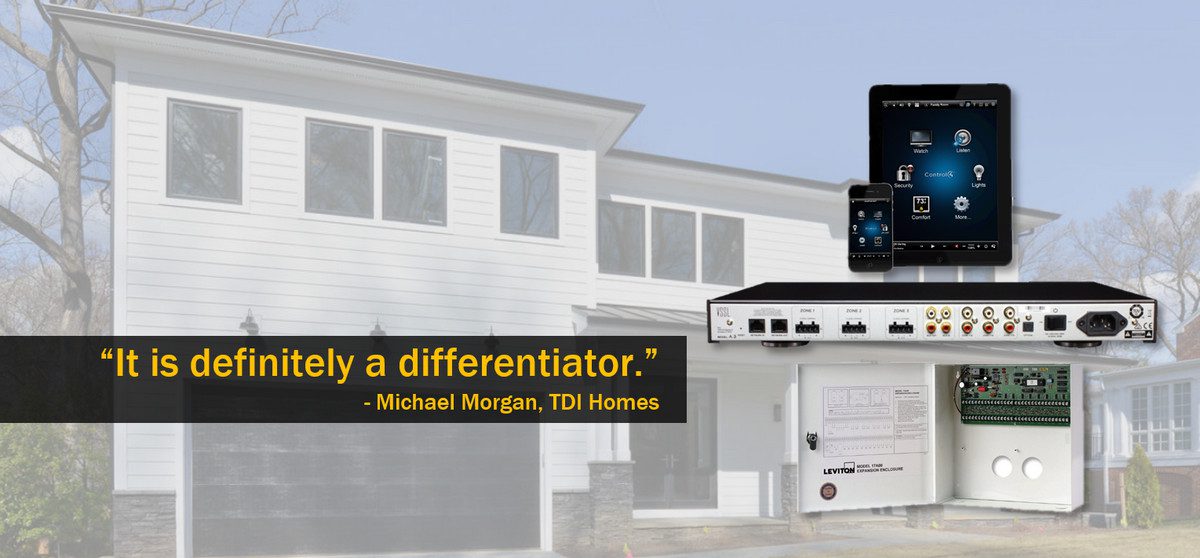 Usually, it's the home-technology integrator urging custom builders to prewire for audio, video and data, and to include smart-home technology in their new-home designs. In the case of TDI Homes, however, it's the builder driving the technology. Operating in the Washington, D.C. metro area, the home builder carefully balances the increasing market demand for technology with the desires of buyers, who can easily be alienated by sophisticated gadgetry.
TDI founder Michael Morgan walks that tightrope in each of the six custom 6,000- to 9,000-square-foot homes TDI builds annually.
His situation is an insightful glimpse into the mind of a homebuilder that can help integrators forge stronger and more stable relationships with builders.
"We built a house where I put a bunch of electronics in and futureproofed the snot out of it. I even built a marketing brochure around it. Our buyers could have cared less."
— Michael Morgan, TDI Homes
Settling on Equipment Packages
One of the cornerstones of that relationship is based on finding the right product mix that does not overwhelm both the builder and the client. TDI has standardized on VSSL multiroom audio systems, along with Leviton and Control4.
Morgan was first introduced to home technology six years ago when he worked with an integrator during the construction of his own custom home in Denver.
"I went nuts… hog wild… and basically wired up everything I could. It's a fully automated home," says Morgan. Then, four years ago he and some partners decided to start building houses on their own and TDI was formed. Leaning on his own experience, Morgan determined that TDI would be a tech-savvy builder.
"It is definitely a differentiator," notes Morgan.
The company's standard offering includes infrastructure wiring, multiroom audio, and security surveillance.
"Our package varies on the customer and the level of sophistication he or she is comfortable using," says Morgan. TDI currently uses either Control4 for more advanced levels of control, or Leviton OmniPro II for simpler systems with security, lighting and climate control. For multiroom audio, TDI has standardized on VSSL.
But Morgan shies away from video distribution.
"I think it adds a level of complexity that people don't need," he says. "You end up need a remote controller in some capacity. It adds a layer of complexity that we've found is difficult for users who are not technically minded. If they forget to point the remote control at the TV or the IR extender, the inputs don't change and the video system does things it is not supposed to do. Or, I have to add an entire new piece of hardware that has to be managed by the network."
Instead, TDI relies on a simple coax-based MoCA network or Ethernet connection from Verizon moving signals from a base module to satellite modules.
For surveillance, again Morgan says a lot depends on the comfort level of the homeowner with technology. For technophobes, TDI might deploy a simple NVR with PoE IP cameras. For more sophisticated homeowners, Morgan says he "can take it up a notch and have them use IP cameras with individual controllers, either through a specific domain controller and a server that's in the house or through web apps."
VSSL Differentiates with App, Form Factor, Audio Quality
TDI Homes was drawn to using VSSL for its multiroom audio solution for several reasons. First is the form factor.
Second is that VSSL is controllable by the homeowner via the native app of the music service by using Google Cast.
"I never have to sit down and explain the user interface to the home buyer."
— Michael Morgan, TDI Homes
"It's an easy-to-use, single device all wrapped into one… it is a controller and the amps in one box," comments Morgan. "In my rack at home, I have separate amps on my rack. In the old days, people used to think it was an advantage to have dedicated amps. VSSL overcame that from a form and function perspective. So I don't have to build out a rack and buy multiple components. It's a nice feature."
"You never have to open or close the VSSL app. You control the system through the music app, such as Spotify, Sirius XM, iHeartRadio or Pandora. I never have to sit down and explain the user interface to the home buyer. They usually already know how to use the Google Cast button," says Morgan.
Third, TDI loves the ease of installation. "It's all done through the phone app. I was leery at first. It's a brave new world where everything is controlled by an app. It took me a whopping 30 minutes to set it up, configure all the zones and name them," says Morgan.
Fourth, Morgan is ecstatic with the audio quality.
"I was more than satisfied. You are able to pump out whatever you want… we're talking about ceiling speakers running between 30 and 50 watts per channel, and VSSL is powering them beyond what you need. If you push the system up to max volume, you are literally rattling the speakers in the ceiling. I never need to power the amps up beyond even half the volume setting. Also, there are no power structure issues. I didn't experience any kind of warbling or any kind of sound loss," says Morgan.
One improvement Morgan wants to see VSSL make is adding a secondary streaming construct. Currently, if the user is streaming audio via his or her phone through the Spotify app, for example, and a text message comes in, then the "dinging" interrupts the stream and comes through over the speakers.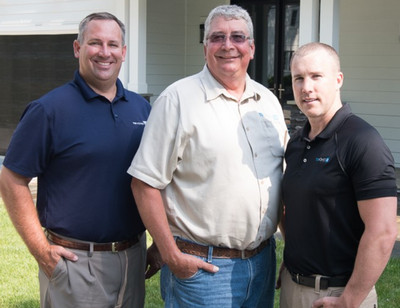 "That isn't any good. They need dedicated channels that allow the streaming services to establish an internet connection on the network directly to the source audio, and then take the phone out of the loop. VSSL has recognized this fact and they are already piloting something," notes Morgan.
Dan Allen, president of VSSL, clarifies that the "dinging" is a side effect when using Airplay only.
"The 'dings' don't happen with Chromecast or Spotify Connect," notes Allen. "These two protocols do exactly as Morgan would like, they stream directly from the internet source an are available cross-platform (iOS, Android, PC, Mac). So there are no interruptions to the music from your phone while using Chromecast or Spotify Connect. You can even leave the home network with you're a phone and the music will continue to play."
Spec Homes Not Suited as Smart Homes
Previously, TDI dabbled in the spec home market, but Morgan says spec homes are not conducive to being smart homes.
"You are not engaged with the customer early enough, and many of the buyers put no value on the electronics. We did a house where I put a bunch of electronics in and futureproofed the snot out of it. I even built a marketing brochure around it. Our buyers could have cared less," he recalls.
Morgan recalls one home where they built all the infrastructure, including stud wall blocking for mounts, for a dedicated theater room in a spec home. Later on, when he visited the home buyers after they had moved in, he noticed they had a projector sitting on a cardboard box in the back of the room.
"I just scratched my head and said to myself, 'OK man… however you want to roll,'" he recalls.