For years, home networks were the unsung, unseen heroes of a smart, connected lifestyle. Then along came the COVID-19 pandemic, and network design and reliability came to the fore. Families sequestered at home battled for bandwidth while working and learning remotely. Wi-Fi coverage, speed and reliability, for many, suddenly became an issue. There simply wasn't enough bandwidth to go around and the demand for better, enterprise-grade networking systems skyrocketed. Frustrated homeowners were eager to invest in high-performance equipment and upgrades to support their increased network usage.
Parks Associates estimates that 53% of households "moderately increased" or "significantly increased" their Internet usage since the pandemic. Systems integrators were busier than ever with networking projects. It was a watershed moment for the systems integration community, reflecting a remarkably strong and healthy interest in a historically "unglamorous" home tech category.
Now, as family members return to their corporate offices and classrooms, we're entering yet another era in home networking. Families may be less focused on improving their home networks now that they're out and about, yet systems integrators remain busy servicing the networks installed during the pandemic while continuing to drive new business. But they're experiencing a new set of challenges.
Supply chain issues persist, and staffing shortages have compounded the complexities of architecting, configuring and installing high-performance networks. Hiring or training people to handle the additional workload simply isn't feasible financially for many integration firms, especially as we move into an uncertain economic climate. Rather than let the category suffer, it's up to manufacturers to step up to the plate and help integrators overcome these challenges.
Equipping bandwidth-heavy households with capable networks requires an advanced level of IT expertise that's usually well out of the wheelhouse of most systems integration firms. Plus, there is less room for error than ever before as consumers have come to expect more speed and reliability from their home networks.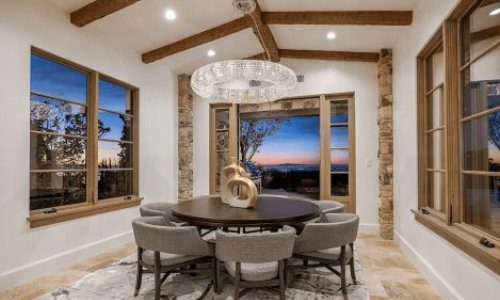 As a custom integrator, lighting is in demand. Effective communication, education and showcasing the value proposition of LED light fixtures in conjunction with integrative control systems are the keys to overcoming challenges and closing sales in this specialized market. Join us as we discuss the future of digital lighting and control with David Warfel from Light Can Help You and Patrick Laidlaw and Mark Moody from AiSPIRE.
Register Now! 
Any downtime or difficulties reflects poorly on an integrator's reputation and squelches opportunities to upsell clients on lucrative service contracts like remote network management and monitoring. Continued growth and prosperity of the home networking market can only happen when manufacturers elevate the levels of service and support they provide to their dealers.
Certainly, remote management and monitoring are important components of a service and support program. Most integration firms have the people-power and networking know-how to adequately handle that part of the business. What some lack however, are the fundamental resources to properly architect and design an enterprise-grade network — not just in large estates but also modest-size network-reliant homes. The mid-market is driving the home networking category, and technology advances so rapidly that having a team of people to keep tabs on market trends and the connective landscape is crucial.
Manufacturers Can Aid with Network Design, Configuration & Remote Management Services
To effectively and profitably serve these customers, manufacturer service and support programs must provide comprehensive design and configuration assistance to dealers, in addition to remote network management and monitoring. It's been the missing link, the void in the networking industry, and it's finally being addressed through initiatives like our newly launched Basic Configuration Services, which is anything but basic.
Basic Configuration Services offer Access Networks partners something most are unable to achieve on their own: consistent, repeatable home networks configured by experienced IT experts complying with best practices. The system comes to dealers ready to install, enabling even novice integrators to handle any networking project confidently and efficiently.
These are standardized networking configurations that are created from data collected specific to the project and comply with the latest standards and protocols to ensure every solution performs at the highest level. Integrators can get in and out of jobs quickly and without surprises popping up during deployment.
This pre-configured approach reduces operating expenses by increasing efficiency, decreasing truck rolls, and growing revenue by easily enabling value-added post-installation services. Plus, over time, as integrators become more familiar with the process, they can do some of the work themselves. Without even realizing it, they're growing more confident, knowledgeable, and proficient in the profession of enterprise-grade network design and configuration.
Manufacturer-led design and configuration is a service and support model that will have a profound impact on the home networking market. In the current economic climate, it is even more important for integration company owners to find ways to optimize, streamline and be profitable while not always adding personnel to grow capability and increase service levels. Dealers who in the past may have struggled to capitalize on the demand for enterprise-grade networking solutions now have the solid backing to take on new projects and provide their customers with the level of post-installation service and support they've come to expect.
Recent Parks Associates consumer research indicates a strong consumer appetite for add-on network services. This can only happen by first designing and configuring the network properly. Programs like Basic Configuration Services are helping lay this all-important groundwork and extending enterprise-level networking to the mass market. It's something our industry and our dealers need to prosper.
Author BRYCE NORDSTRAND is Vice President, Managed Services at Access Networks (a Snap One brand).
If you enjoyed this article and want to receive more valuable industry content like this, click here to sign up for our digital newsletters!