In an exciting development for senior living and aging-in-place advocates, the American Society of Interior Designers (ASID) has released its first-ever Senior Living Resource Guide.
Developed by ASID's Committee on Adaptive Living the guide is a collection of input from medical doctors and healthcare specialists paired alongside architecture and design principles to reimagine the ways in which environments can contribute to healthy aging while also providing structured, practical solutions for building professionals working with senior populations.
"As the population of older adults continues to increase, designers must pivot their work in order to foster supportive spaces that tackle the needs of this community," said Khoi Vo, Chief Executive Officer of ASID.
"The work produced by the ASID Committee on Adaptive Living delivers a thoughtful resource for practitioners as we address our responsibility to improve the independence and wellbeing of this population through the built environment."
The committee itself was formed back in 2022 in response to the dramatic impact COVID-19 had on seniors in both commercial and residential environments. Made up of ASID-nominated design professionals across North America, the goal of this committee's main goal currently exists to address the many issues currently affecting seniors in anticipation of the ever-aging US population.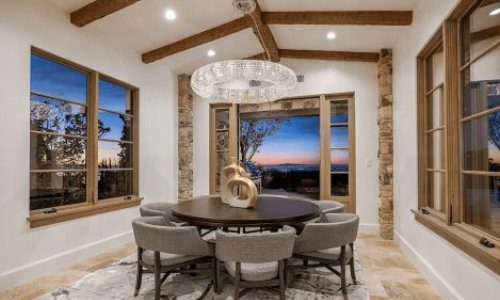 As a custom integrator, lighting is in demand. Effective communication, education and showcasing the value proposition of LED light fixtures in conjunction with integrative control systems are the keys to overcoming challenges and closing sales in this specialized market. Join us as we discuss the future of digital lighting and control with David Warfel from Light Can Help You and Patrick Laidlaw and Mark Moody from AiSPIRE.
Register Now! 
This guide is the culmination of that work thus far, taking an eye to challenges and hardships such as social isolation, the spread of illness, lack of leisure options and a lack of choice in living environments.
With these issues as the basis, the committee has structured the guide around eight guiding principles of design: promotion of autonomy, alleviating isolation, prioritizing connectivity, facilitating engagement, integrating wellness, elevating building systems, emphasizing attainability and leading stakeholder collaboration.
The guide then uses these principles to outline multiple strategies to support adults aged 65 and over in shared public thresholds, semi-public thresholds and private thresholds.
While the current guide focuses mainly on senior living communities, the Committee on Adaptive Living has announced that it will be issuing a companion guide later this year that will address residential living formats. This will include guidance for single family, co-living, and modular applications, and mixed-use typologies.
The companion guide will utilize a universal design approach for all household zones, using their principles of design for healthy community living.
While mainly aimed at interior design practitioners, the principles outlined within the guide look to touch upon many aspects of the built environment that directly intersect with integrators from promotion of autonomy to the elevation of building systems.
Whether or not that's true is to be determined, however, in the meantime, CE Pro has reached out to ASID to get a little extra insight into the contents of the guide as it might relate to integrators. We'll update this article with any additional information once we hear back.
Either way, the guide itself marks a major step within the building industry as professional organizations begin to promote formal practices centered around universal design principle.
For those interested, the Senior Living Resource Guide is free to ASID members and $99 for non-members.
If you enjoyed this article and want to receive more valuable industry content like this, click here to sign up for our digital newsletters!