While for a long time integrators didn't give much of a thought to the gaming industry, the launch of the PlayStation 5 and Xbox Series X has reignited the interest in gaming across the globe, and integrators would be wise to pay attention. According to a new survey from WalletHub, there are 20 cities that are ideal for gamers, which also means they could be the top 20 market opportunities for integrators to deploy gaming rooms and home theaters with integrated gaming setups into AV environments. 
Gaming isn't the niche interest it was back in the days of arcade cabinets and Atari either, as 72% of male and 49% of female Americans aged 18-29 play video games "often" or "sometimes", according to the Pew Research Center. That being said, all areas are not created equal, and some cities and regions are significantly more likely to play host to a wide variety of gamers with a wide variety of budgets. 
Some cities, like Los Angeles or Seattle, cater to gamers by hosting large E-Sports events like the LCS Championship for the game League of Legends or The International tournament for pro players of DOTA 2. These are prime areas for commercial integrators to target, as the arenas used for these events require a large staff of AV experts to make their displays and audio run optimally and without issues.
Other areas like Irvine, Calif. and Virginia Beach, Va. score highly among gamers for their excellent high-speed internet, so integrators might want to target these markets for higher-end networking solutions so gamers can make the most of their strong connections. 
Top 20 Best Cities for Gaming in 2021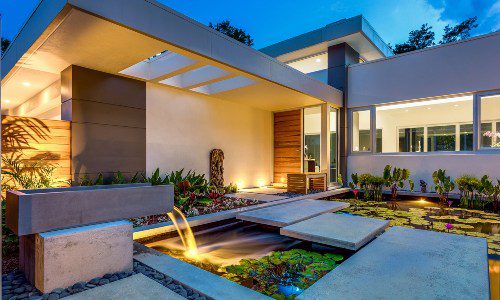 Landscape and architectural lighting create a magical and elegant ambiance for homeowners. The outdoor lighting industry has always been a phenomenal one and continues to grow in popularity. Now is the ideal time to learn more about this rapidly growing and highly profitable industry. Join our panel of esteemed lighting experts that will dive into why it's time for integrators to rethink their role in the outdoor lighting industry.
Register Now! 
Here are the cities integrators should be targeting for gaming room or home theater installs:
Irvine, Calif.
Los Angeles, Calif.
Austin, Texas
Raleigh, N.C.
San Francisco, Calif.
Oakland, Calif.
Seattle, Wash.
Plano, Texas
Orlando, Fla.
Madison, Wis.
Anaheim, Calif.
Durham, N.C.
Fremont, Calif.
Denver, Colo.
San Diego, Calif.
Atlanta, Ga.
Washington, D.C.
Portland, Ore.
San Jose, Calif.
New York, N.Y.
With 8 of the top 20 cities being in California, integrators around those cities would be wise to brush up on the latest gaming technology Millennials and Gen Z buyers want, especially as the buying power of Millennials continues to grow.

Similarly, since gaming is still primarily popular among younger Americans, integrators should target areas like Madison, Wis. or Boston, Mass. where the population of people aged 18-49 is highest. These markets are prime opportunities for those with professional AV experience, as large-scale gaming rooms and home theaters equipped with gaming-focused products are beyond the capabilities of even the most knowledgeable DIY-er.
If you enjoyed this article and want to receive more valuable industry content like this, click here to sign up for our digital newsletters!