It's been known for some time now that Integrated Systems Europe is moving from Amsterdam to Barcelona for the 2021 expo. The move was announced in 2018 as ISE continued to smash attendance records, with the larger Fira Barcelona venue scheduled to replace the RAI Amsterdam for the ever-growing international tradeshow.
Unfortunately for ISE 2020, the attendance at the farewell edition in Amsterdam did not see another attendance record but instead saw a roughly 30,000 decline from last year's 81,268. Coronavirus fears led to some companies pulling out of this year's show (including at least one major exhibitor, LG), while many visitors also experienced travel delays due to weather.
With the larger Fira Gran Via in Barcelona set to stage ISE 2021, Feb. 2-5, chances are very good that unless there is another unforeseen deterrent for visitors, attendance will rebound from this year's approximately 52,000 back to record-setting heights.
On the final day of the four-day tradeshow this year, ISE managing director Mike Blackman along with CEOs Tabatha O'Connor and David Labuskes of show co-producers CEDIA and AVIXA, respectively, did not let any dampened spirits get in the way of their well-attended Hola Barcelona! event.
ISE Became 'Mighty Oak' in Amsterdam
The trio shared memories of the show's long tenure in Amsterdam, while looking ahead to Spain with inspirational videos and guests to mark the occasion.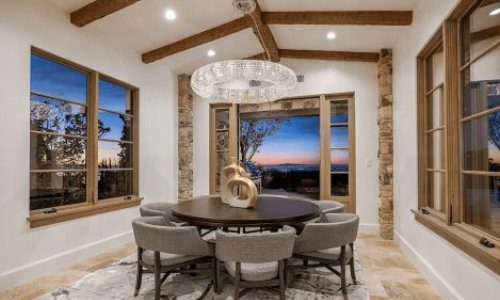 As a custom integrator, lighting is in demand. Effective communication, education and showcasing the value proposition of LED light fixtures in conjunction with integrative control systems are the keys to overcoming challenges and closing sales in this specialized market. Join us as we discuss the future of digital lighting and control with David Warfel from Light Can Help You and Patrick Laidlaw and Mark Moody from AiSPIRE.
Register Now! 
"They say mighty oaks from little acorns … well, the first show took place in Geneva in 2004 with 120 exhibitors and only 2,800 square meters," says Blackman, noting that besides the inaugural event in Switzerland it went to Brussels in 2006 but otherwise has called Amsterdam home.
"Back in 2004 we knew we'd launched something that had enormous potential, and it touched a nerve," he says. "Over the years we've become the world's largest AV and systems integration tradeshow."
The amount of ISE exhibitors has increased more than 1,000% during the past decade and a half, while attendance has grown by 2,000%. A fourth day was added to the expo back in 2016.
"[RAI CEO] Paul Riemens and has team has supported us with expertise and passion, and they provided us with the support we've need to make such a successful event all these years," Blackman says.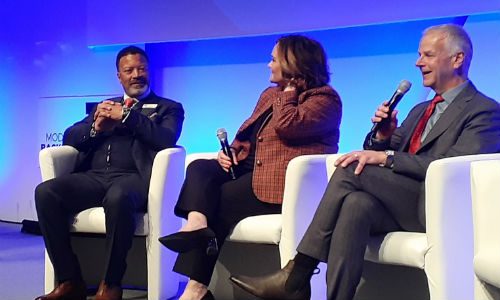 Labuskes recalled his first ISE, which took place after only six weeks of becoming AVIXA CEO. When he arrived at the airport he was treated like Elton John, greeted at the tarmac, whisked away by limousine and "then the entire week was a complete blur," he says.
"At the end of the show, when we gathered with the staff of the RAI and with Mike's staff, AVIXA's staff and CEDIA's staff and we celebrated success," Labuskes adds.
"As I thought through this whole story I thought about the amazing hospitality of Amsterdam and the RAI, and the value of the actual show, and the community that show creates and reinforces in celebration. And nothing has changed each year except that the celebrations have gotten bigger, the learning has gotten bigger and the hospitality has gotten warmer."
Giving Back to a Welcoming Community
O'Connor also had fond words to say about the people and city of Amsterdam, which she had not visited prior to attending her first ISE.
"While the weather outside might sometimes be a bit rainy, a bit cold, the people are naturally very warm people, and they are very welcoming to all the visitors from overseas," she says.
"I can see that the warmth of the people that has touched me has always been an equal part of the success and growth of the show, it's one of the key reasons attendees have enjoyed coming back over the years. Another reason has been the wonderful culture-rich and beautiful city of Amsterdam itself … I'm proud that CEDIA and our members have been able to explore that since we've been visiting."
When asked if any ISE in Amsterdam stood out to him, Blackman pointed to the show's beginnings and a chat with then RAI CEO Hans Bakker (who was in attendance at the Hola Barcelona! session). "We were talking about attendance and I said to him, 'One day this will be the biggest show in this venue,' and he laughed," Blackman says. "Hans, I hope you're smiling now."
Despite ISE's departure, the systems integration industry will leave a permanent stamp on Amsterdam, too. Blackman announced the organization, along with industry members, will be working together to outfit an MDU project that houses families of patients at Amsterdam's Emma Children's Hospital. It's a thank-you to the RAI and one of its charitable causes, the Emma Foundation, Blackman says.
Blackman, O'Connor and Labuskes presented Prof. Dr. Hans van Goudoever, head of Emma, with a popcorn machine they wheeled onto the stage, noting the hospital already has a nice home theater for it. Blackman added that Crestron is the first manufacturer to sign on as a partner on the project.
Spanish Region Promises to Spur Continued Success
As the presentation moved from reflection on Amsterdam to reasons why the event is relocating to Barcelona, guests from Spain added perspective to what the new host city and 200,000-square-meter venue will bring.
"Barcelona and Amsterdam are cities that are always proving, always reinventing themselves and looking for new challenges," says Mario Rubert, promotions director for the Barcelona City Council Office for Enterprise, Culture and Innovation. "Both cities have an entrepreneurial spirit, and are economic engines to their respective areas.
"We are cities that stimulate creativity and innovation, cities that inspire. We are global cities but at the same time we are cities that have human scale, allowing us to offer the best quality of life for those who live in Barcelona and for those who visit us … and both cities have outstanding fútbol clubs, but we have [Lionel] Messi," Rubert says.
Just as ISE has become interwoven in the fabric of Amsterdam, Rupert says the goal will be the same for Barcelona, to root the city with the tradeshow for years to come. "We will try to be a long-term partner for you," he says. "Barcelona is the city for a lifetime project."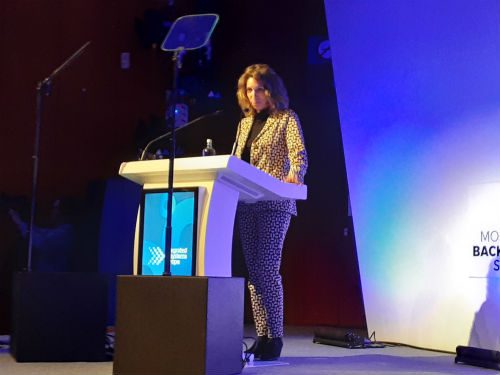 Blackman has been cultivating governmental, economic and cultural relationships with various Barcelona officials to ensure a seamless and prosperous transition for the event. Among them, María Peña Mateos, CEO of ICEX Spain Trade & Investment, offered enthusiasm for the potential business boon ISE will bring to the Spanish region.
"I'm convinced that the move of ISE to our country … will infuse a new dynamism to the Spanish sector, to this [technology] sector all over the world," she says. "ICEX, we will continue to support the companies, promoting their excellence and creating new business opportunities and sharing their success."
Additionally, as of this year there were a little over 30 Spanish exhibitors, so the hope is to expand that number as well as the number of potential exhibitors at large for next year's ISE while also serving as a magnet for many startups to access the integration industry, Blackman says.
Angels Chacón, minister of Enterprise & Knowledge, government of Catalonia, echoed that sentiment and noted that working with ISE for the past year has helped make preparations for the event's arrival easy.
"What can we offer you? Besides the city, besides the venue – our ecosystem," she says. "We are developing and trying to foster a narrative of integrating a sustainable and open-to-the-world economy."
The hub's proximity to France, for instance, has led to the existence of more than 8,600 French companies in Catalonia, many of them tech companies, plus Barcelona is host to other major events such as Mobile World Congress (though this year's was canceled due to coronavirus) and the Smart City Expo.
"For us it's very important not only the dates in February next year, but what's going on during all the year with this interaction of ISE and our economic ecosystem," Chacón says.
"I think in us you will find not only an active partner, you will find a 100% proactive partner. We are going to work together, I'm sure the people of Barcelona and Catalonia are going to understand how important ISE is going to be for the community also."
If you enjoyed this article and want to receive more valuable industry content like this, click here to sign up for our digital newsletters!