Snap One, a global manufacturer and distributor of smart living and business technologies, has announced the new Control4 OS 3.4.
The popular control and automation company says the updates are an experience-focused software solution that empowers homeowners with streamlined account management features and user experience, new controls, enhanced surveillance monitoring and a new color picker for LED linear lighting, and more.
The new software will be on display at CEDIA Expo 2023 at Snap One's booth #1512 alongside a full showcase of the latest Control4 products.
As Darin Theurer, product manager at Snap One notes this new software offers Control4 customers the power to customize system settings typically managed by integrators, easier access to manage users, enhancing customer satisfaction and reducing the need for minor service calls.
Theurer also states that the company will begin early access for Control4 and OvrC integrations in Q4 of 2023. According to Theurer, these integrations will help Snap One partners better optimize and expedite system setup for new Control4 accounts, while also allowing them to automatically deploy software updates, thereby leaving more time available for integrators to focus on other aspects of their business.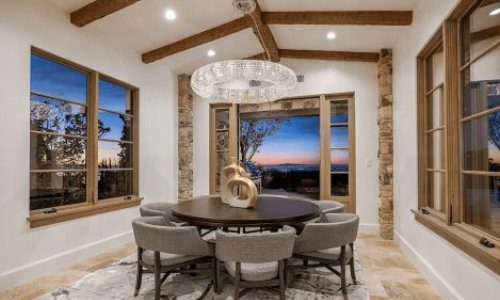 As a custom integrator, lighting is in demand. Effective communication, education and showcasing the value proposition of LED light fixtures in conjunction with integrative control systems are the keys to overcoming challenges and closing sales in this specialized market. Join us as we discuss the future of digital lighting and control with David Warfel from Light Can Help You and Patrick Laidlaw and Mark Moody from AiSPIRE.
Register Now! 
Control4 OS 3.4 Update Improves User Experience
Based on customer and Partner feedback, Snap One points out that it has been progressively enhancing the Control4 user experience, including the ability for customers to manage their own cloud-service subscriptions. The new OS 3.4 offers users a new User Management feature that allows customers to create admin and standard account types, improving security and reliability by ensuring only admins can invite new users, edit users, define roles, access account information and update property details.
Snap One boasts the new OS empowers customers to modify their event notification settings easily from the Control4 App, with no separate portal or integrator assistance required. With OS 3.4, customers can create new notifications and edit notifications. They can also easily create new notifications by looking at the history agent, and swiping on a recent event. Snap One's customer research shows that Partners and customers agree this balance between the "Do-It-For-Me" experience, wherein a system is designed and managed by a trusted professional, and convenient DIY controls will result in happier customers and less inundated technicians.
The Control4 OS 3.4 release also upgrades the surveillance camera experience with in-app audio and at-a-glance Live View indicator enhancements, while a redesigned lighting control page simplifies color and color temperature selection for the Control4 Vibrant Lighting line of LED solutions. The new software release follows recent upgrades to the menu and navigation experience for 4Sight management, which provides users with global remote access to their system.
In addition to the new OS, booth visitors can see how the latest OvrC integrations optimize and expedite Control4 project set-up, enabling technicians to complete the initial claiming of all IP devices, controller registration and updating to the latest OS in roughly 60 seconds via OvrC. In conjunction with the above-mentioned new Controller Registration feature, Snap One is also introducing a new Control4 Customer Handoff process via OvrC that creates a more streamlined and professional transference of ownership and focuses on enabling privacy for end customers and security for Snap One Partners.
Additionally, attendees will also get hands-on demonstrations of the latest Control4 products in Snap One's booth, including the new CORE lite bundles with Halo Remotes. The CORE lite is a new Control4 system controller specifically designed for single-room use with ports including ethernet, USB and HDMI, a Zigbee antenna and three IR outs, with one able to serve as a serial port. IT offers users an HD menu, high-resolution audio streaming with up to 12 native services, and access to cloud subscriptions that offer remote access, notifications and alerts, Intercom Anywhere, cloud backups, and support for Amazon Alexa and Google Assistant.
The CORE lite bundles include the new Halo remote, which is used to control the on-screen menu and access voice command with a voice button. The bright 2.8-inch color screen makes it easy to navigate menus in any situation using the included hard buttons. It features a dual-band Wi-Fi antenna to support 2.4GHz and 5GHz networks, offering even more robust connectivity and reliability than previous generation of remotes. Show attendees can also see how the Halo Touch remote takes all the benefits of the Halo and upgrades it with a 3.2-inch color touchscreen to enable even more intuitive navigation through OS3 favorites.
If you enjoyed this article and want to receive more valuable industry content like this, click here to sign up for our digital newsletters!