Like many major manufacturers at CES 2023, Samsung held a press conference discussing much in the wake of the new, the central theme being "Bringing Calm to Our Connected World." It's a phrase that conjures some immediate ideas but is still vague enough to make one curious. Are we talking a larger focus on health and wellness in the smart home? Greater interoperability between connected devices on a single network? Maybe it wants to work more on understanding how consumers interact with smart devices.
Well, the company's post-CES interview with its executives proved me at least partially right. While elaborating more on what exactly they mean by "Bringing Calm to a Connected World" the company also dove into why it has chosen to take this route, laying out its own plans for the smart home while also pointing out many trends it sees that are changing the space as we currently know it.
Easier Onboarding of Devices to Broader Smart Home Networks
As you may have guessed, interoperability and connectivity is a big focus moving forward, which makes sense for Samsung following CES 2023. The company was a prominent contributor to the Matter standard, and Matter itself was the talk of the town for anyone attending the tradeshow. Samsung has also been one of the bigger manufacturers working on multi-admin for its SmartThings network, which, or reference, is the core aspects of Matter that allows interoperability between multiple ecosystems.
Federico Casalegno, Executive Vice President of Design, also stated that the company plans to make onboarding of devices onto Matter networks even simpler while making communications between devices on those networks much smoother. Both should be a big deal for professionals as not only does it make the task of integrating under these networks simpler, but it can also potentially open consumers up to more extensive smart home upgrades.
After all, a recent consumer report states that a third of respondents still report that smart home technology adds far too much complexity to their lives.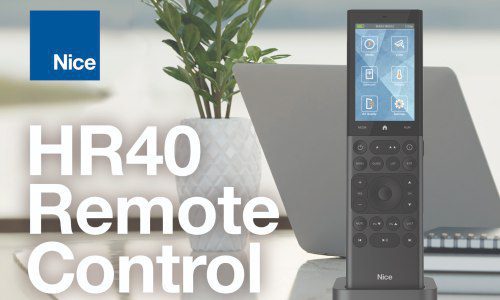 Remote controls continue to evolve at a rapid pace. The days of integrators providing remote controls simply for the TV have migrated to full home automation control of lights, shades, security, HVAC and audio/video in a single form factor. Join this free one-hour CE Pro webinar to hear from a panel of experts who will delve into finding the right remote that can effectively control all the subsystems in a home and empower consumers to customize the solution, while at the same time allowing integrators balance their service requirements.
Register Now! 
Noting Future Smart Home Trends Shaping the Industry
In that same Samsung interview following CES 2023, Casalegno noted three major trends he and others were noticing that they believe will ultimately shape future smart home designs. The first comes down to the massive generational shift in American homes. As of right now, one in five Americans live in multigenerational households.
Additionally, 25% of people aged 25-34 live in a multi-generational household, according to research done by Samsung.
"This is significant because previously, the young adult home would be one catered specifically to those users' individual preferences and needs – they would buy the TV, refrigerator or vacuum that best fit their own lifestyle," stated Caselgano.
"However, these products, along with the services they provide, now need to cater to multiple individuals who may vary vastly in terms of age, interests and even propensity to use technology. Thus, today's solutions must be able to meet the personalized needs of multiple people with a diverse range of needs."
Second, the company noted the average household gets a lot more use than in previous years. For example, Samsung's own findings show that people are far more willing to work from home (87%), prefer to stream content at home versus going to the movies (71%) and would rather work out at home than a gym (66%).
All this is to say the average homeowner needs connected home systems that can not only facilitate one function but can also be cognizant of other functions that might conflict with one another. An example Samsung used was being able to support a work from home setup where, when a conference call is started while kids are watching TV, the TV automatically lowers its volume to accommodate.
Expanding Upon Samsung's Commitment to Sustainability
Last, but certainly not least, sustainability remains a huge part of smart home conversations. In that same research, Samsung found that prospective homebuyers are still willing to pay more for homes with energy efficiency and renewable energy sources already included. As for the motives, it's one-part environmental responsibility, and another part energy savings.
The year 2023 also should mark a spike in these sustainability-focused purchases, given the fact that tax incentives for energy-efficient home upgrades are now officially available thanks to the IRA.
It's not just homeowners, however, that are focusing on sustainability. Having made sustainability a core part of its corporate structure over the years, Samsung has a lot planned for the coming years. Just recently at CES 2023, Samsung showcased its new SmartThings Energy service, which offers basic energy monitoring functionality for devices connected to the SmartThings network, not unlike another major announcement at the show.
"Not only is sustainability a trend, it is also a business imperative," said Inhee Chung, Vice President of the Corporate Sustainability Center. "As Casalegno noted, sustainability is hugely important, and it's essential that every business and product be built with sustainability at its foundation."
To put it in her words, Samsung plans on making sustainability a core feature of its products, "as important as a new camera function or a TV's enhanced new bezel."
In doing this, she cites the company will be looking to the incorporation of more recycled materials into its products (many Samsung TVs and phones already do this to some extent), adding greater durability and repairability of those same products and partnering with more companies to develop novel solutions for its products, such as its current partnership with Patagonia.
Parting Advice for Future Smart Home Developers
While Samsung mostly spoke of design of a product perspective following CES 2023, I think integrators still stand a lot to gain from the advice. After all, aren't integrators developing specialized products for customers anyways? Sure, it may be a connected batch of individual products formed into a more comprehensive solution, but in the arts, we call that a 'collage.' It still counts!
Integrators are the product designers for a better living experience, and as Samsung points out, in this new era of the smart home, designers need to understand the people they're designing for by figuring out what the needs are. Brands (and in this case we'll consider an integration firm a brand) need to be able to facilitate the actions and experiences of real humans to develop true connections with customers.
"We live in a world where technology increases system performance and task-based processes," said Casalegno. "The crucial question for designers in such a world is how we can design products, services and systems for humans as opposed to designing human behaviors for machine optimization."
Another example Marc Benson, Head of Samsung SmartThings U.S., gave was: "Say I dock my phone for the night on my SmartThings Station; given the fact that it is evening time, that simple act of docking can kick off a series of actions that gets my home ready for the night — lowering the blinds, turning off the lights and locking the door locks. With one simple, ordinary action, one can set off a routine in one's house that makes life easier."
It's that granular, personalized level of thought that will be the main differentiating factor, Samsung believes, in developing future smart homes.
This article has been updated as of 01/17/23 to ensure the validity of information provided.