'That Stinks' or 'Good Call': Industry Reacts to CEDIA Expo 2020 Cancellation
Integrators and suppliers have wide range of reactions on social media to last week's announcement that CEDIA Expo will not be held.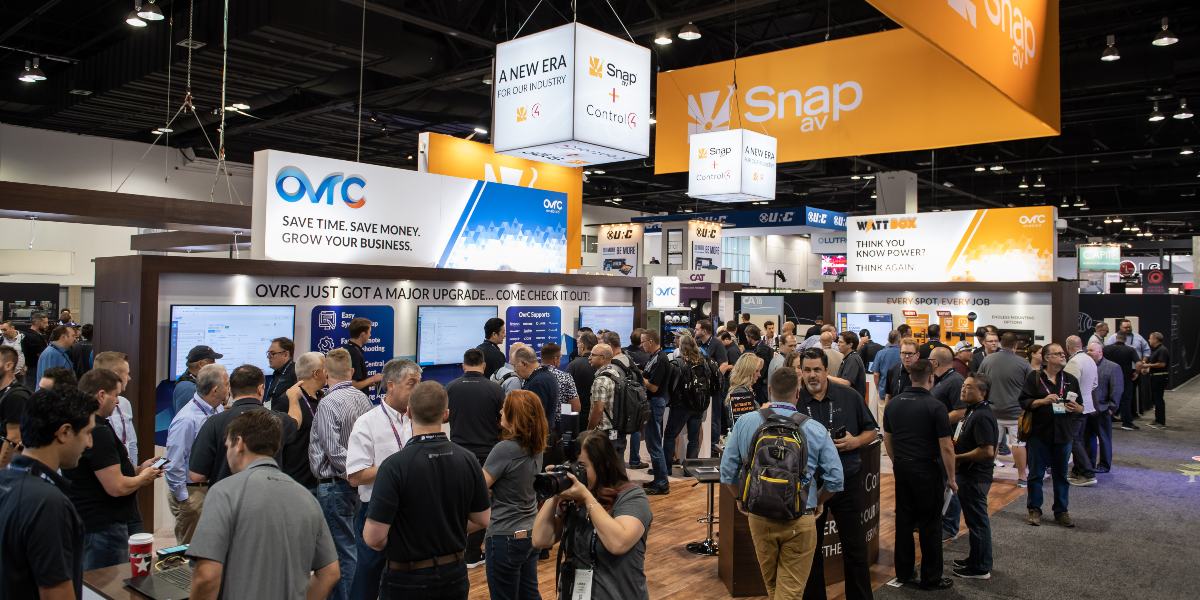 The industry reactions on social media to the cancellation of CEDIA Expo 2020 range from shock, surprise, anger, resignation and disappointment… sometimes tinged with a bit of political discourse.
Emerald, owners of the event, announced on May 28 that CEDIA Expo 2020, scheduled for September 8-12, 2020, in Denver, Colo., was officially cancelled.
The cancellation decision followed a declaration the day before from Governor Jared Polis of Colorado to keep the Colorado Convention Center as a medical care facility for non-emergency cases related to the coronavirus COVID-19 through December 31, 2020.
Other mitigating factors in the decision to cancel CEDIA Expo include the latest federal measures, including guidelines on the phased reopening of the U.S. economy; the declaration by the World Health Organization (WHO) of COVID-19 as a pandemic; the number of confirmed cases worldwide and domestically; current quarantines, containment areas, stay at home orders, and restrictions on congregating and large gatherings imposed by states and other government and public health authorities; and the various company-imposed travel restrictions on employees affecting attendees and participating companies.
The reactions from the industry on Facebook, Twitter, LinkedIn and were varied.
Hating 2020 in General
Some decried the year 2020 in general, which has seen everything from murder hornets to rioting in the streets to economic impact of the coronavirus pandemic.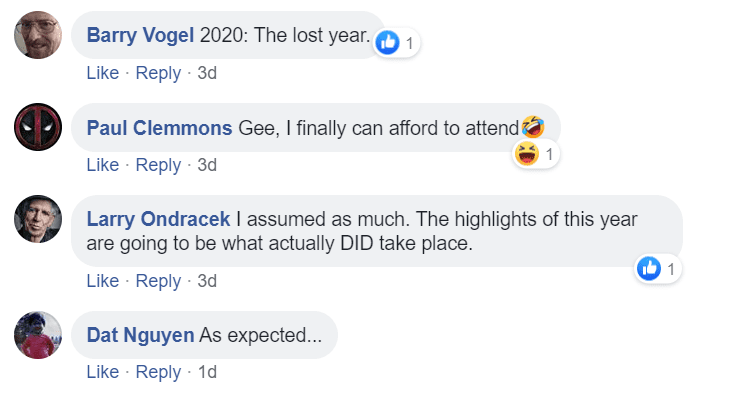 Excited for Virtual Experience
Others understand the decision and are looking forward to next year in Indianapolis September 1-3, 2021, as well as looking ahead to the CEDIA Expo Virtual Experience that will take place this fall.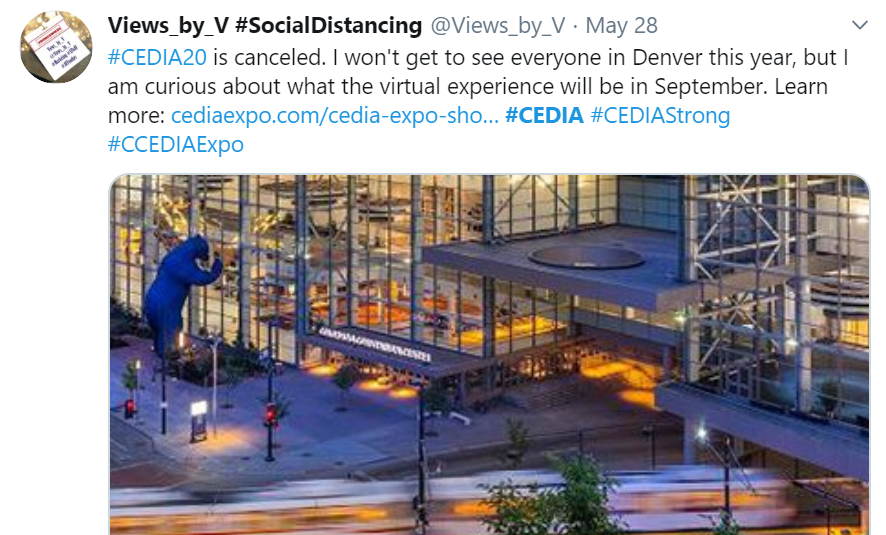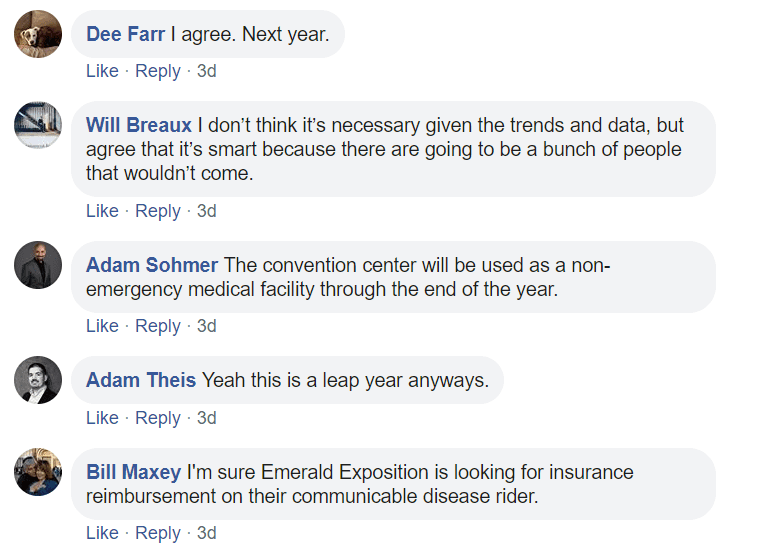 Ready to Hit the Road
Others are feeling restless and want to get out on the road, but realize the impact of the virus makes that difficult.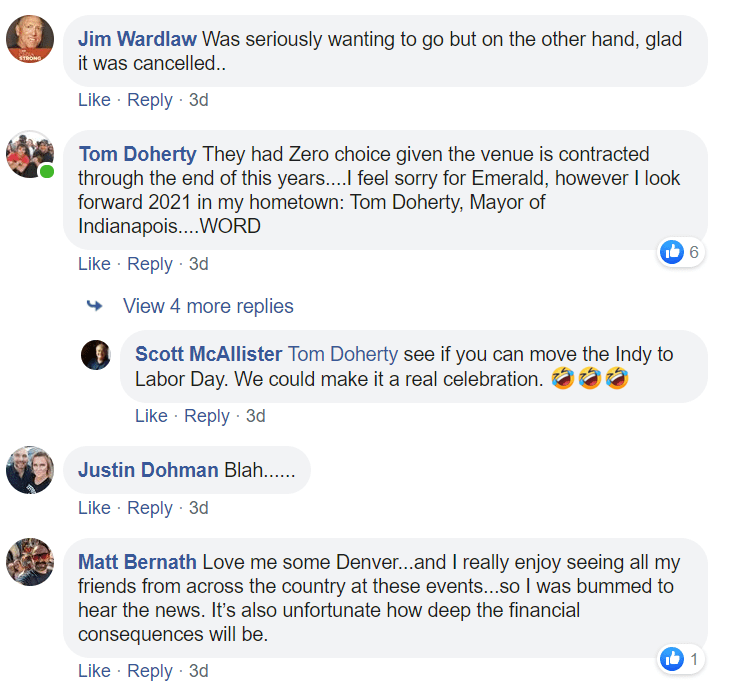 Travel Logistics Play a Part
Some mentioned the sheer logistics of getting to the physical event might have been difficult this year due to flight restrictions.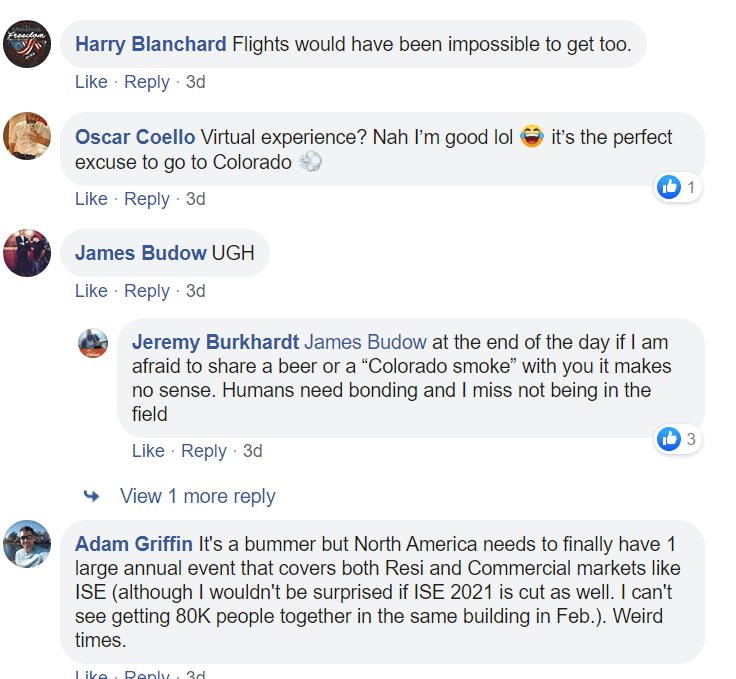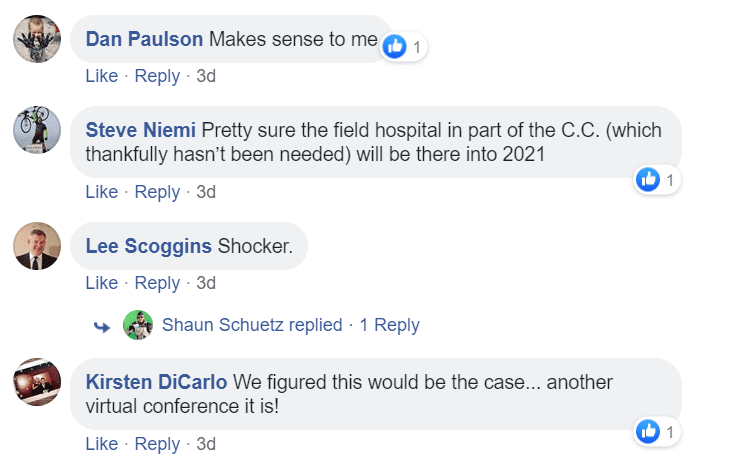 CEDIA Planning Solid Slate of Virtual Training
CEDIA and some instructors informed the industry that it plans to put on a solid slate of educational sessions during the Virtual Experience.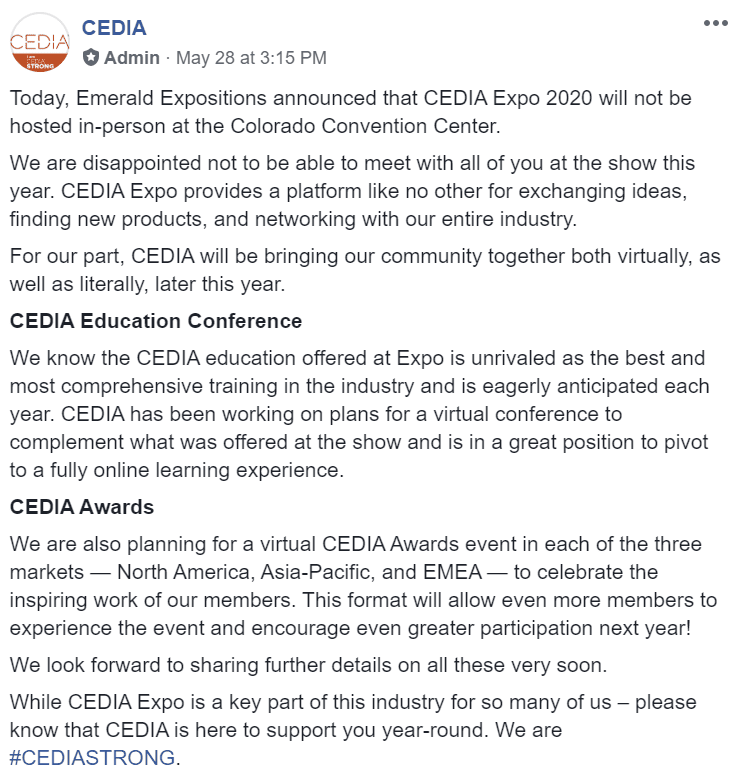 It Stinks, But We Understand
Even some local attendees understood the decision, recognizing the state of Colorado's announcement.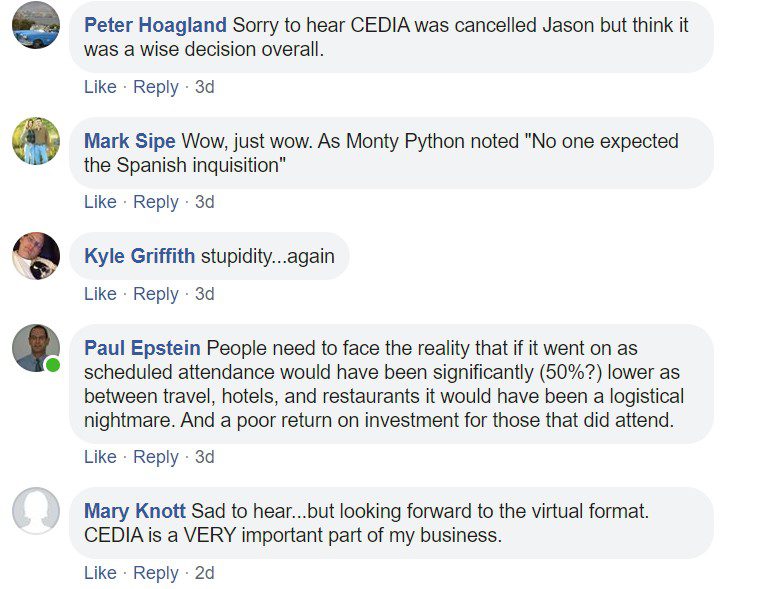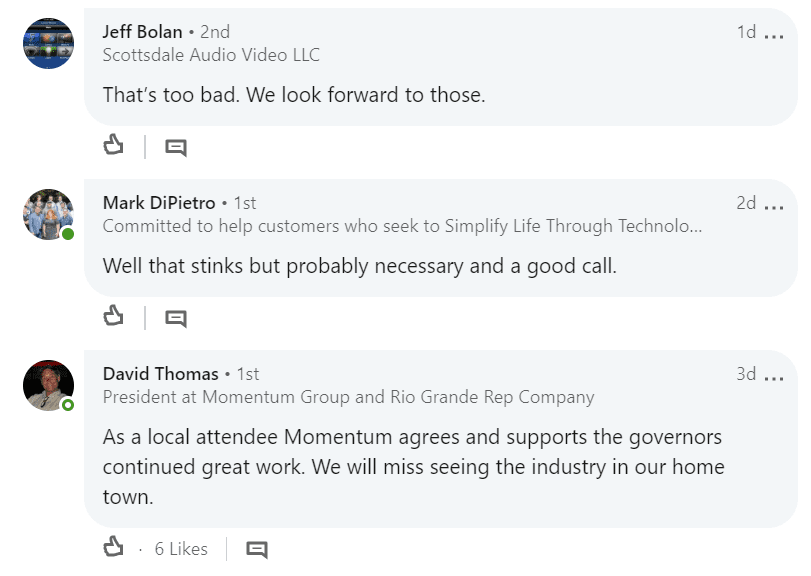 CEDIA Expo Is Social Gathering
CEDIA Expo is not just a business event, but plays a key social role in connecting the industry. That element is not lost on some commentators.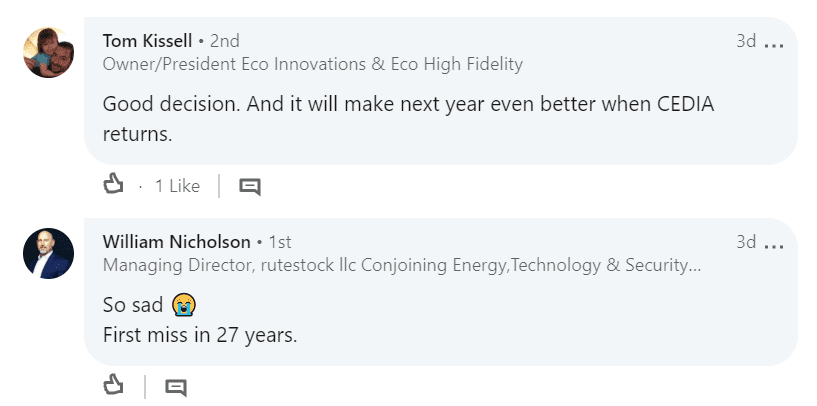 Science Is Flawed
Some comments took aim at science behind the coronavirus lockdown.