For many integration companies, the frustration caused by various connectivity solutions in the market is immense. The components require specific levels of bandwidth and compatibility to create a workable solution, let alone one with high quality.
That's where Future Ready Solutions comes in. The Bonita Springs, Fla., distributor founded by Eric Bodley is not a box mover, but brings deep education to back its products. Bodley is a former CEDIA chairman, a Founding Member of the association, and also a recipient of the Consumer Technology Association's 2017 Smart Home Division Lifetime Achievement Award for his years of service. So suffice to say, he brings the street cred.
lright, let's jump right into it. You are a very diverse distributor really focusing on connectivity solutions for the market. What have you got planned for your cedia Expo virtual booth.
Future Ready Solutions aims to bring a vibrant virtual experience for attendees.
"We are going to arrange, especially on Wednesday and Thursday, to have specific brand and topic discussions on the hour. And as CE Pro wrote in an article a few years ago, we have put together a dream team. We're going to have the heads of Cleerline, AVPro Edge, Kordz, RoboFiber, and a new technology we are introducing: Hibersense," says Bodley.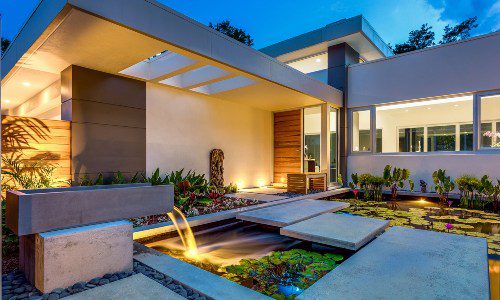 Landscape and architectural lighting create a magical and elegant ambiance for homeowners. The outdoor lighting industry has always been a phenomenal one and continues to grow in popularity. Now is the ideal time to learn more about this rapidly growing and highly profitable industry. Join our panel of esteemed lighting experts that will dive into why it's time for integrators to rethink their role in the outdoor lighting industry.
Register Now! 
Hibersense is Future Ready Solutions' first foray into the world of smart intelligent homes its smart HVAC registers.
"It's going to be an Ask the Expert. Dealers can ask any question, and they will be able to hear our brand philosophy. Even though we are categorized as a distributor, we're really a resource supplier. We help fill in all of those troublesome gaps that a lot of integrators have in trying to get products to work. We specialize in connectivity and only the best. We don't carry three or four brands of this and three or four brands of that… we've hung our hat literally on one brand per category. And in doing so, we know that when an integrator specs all of our family of products, their systems are going to work," he says.
In the company's CEDIA Expo Virtual booth, Bodley recommends dealers ask about the revolutionary network patch cable from Kordz called Pro PC.
"It's made of a neat carbon fiber material and the little tab that were always terrified of breaking can be been cycled thousands of times without fear of that happening. We're releasing it here this month, the new 10G-certified a Cat 6a shielded versions. Every package product has a QR code, you can scan it, and it actually takes you to the web to the actual certification report for that cable," says Bodley.
The booth will also include product demos and multiple instructional videos. Jeff Boccaccio, head of DPL Labs and CE Pro's HDMI Corner columnist, will also be on hand at the booth.
If you enjoyed this article and want to receive more valuable industry content like this, click here to sign up for our digital newsletters!