CEDIA Expo 2019 in Denver, Colo., included the debut of the TechStarter program, focusing on the Innovation Alley exhibitors.
Participants got to pitch their products and business models a la Shark Tank to a judging panel of Access Networks' Hagai Feiner, Josh.ai's Alex Capecelatro and CEDIA's Tabatha O'Connor.
After the pitches and deliberations, five winners – the TechStarter FIVE – earned recognition at the show. The inaugural honorees were Hero Labs, Caavo, Konnected, Artio Lifestyle Lighting and SandTrap Audio.
Hero Labs Named Overall Winner
Hero Labs earned the nod as the overall winner, and banked an oversized check for $2,500 that the company proudly displayed in its booth.
"The judges came through, they looked at our amazing AI-powered water leak detector with automatic shut-off," says Hero Labs commercial director Hamish Neale.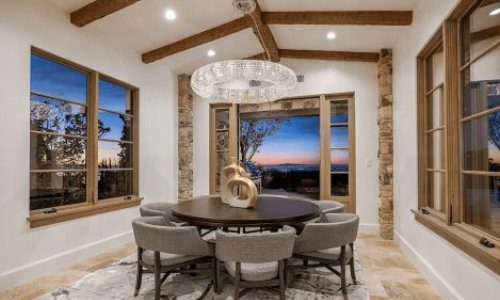 As a custom integrator, lighting is in demand. Effective communication, education and showcasing the value proposition of LED light fixtures in conjunction with integrative control systems are the keys to overcoming challenges and closing sales in this specialized market. Join us as we discuss the future of digital lighting and control with David Warfel from Light Can Help You and Patrick Laidlaw and Mark Moody from AiSPIRE.
Register Now! 
Besides making a big impression on the judges, the Sonic product can open potential new revenue streams for dealers.
"Apart from the fact that it's a great product with machine learning and all these great technologies that integrators are really interested in, we're also expanding the category of where integrators can work," Neale says.
"We're taking you into the plumbing world with a really nice device – and in the future really nice devices – and it's just a really nice time for integrators to reach out to the plumbing world," he says. "We've all got relationships with high-voltage guys; it's the time to go a little bit further, take control of the home."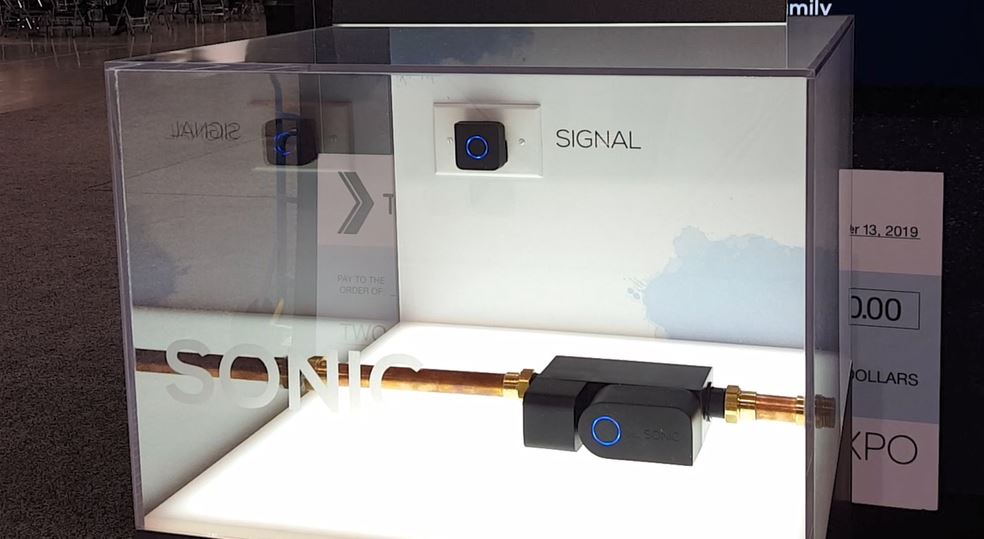 The TechStarter FIVE victor was founded by Krystian Zajac, who along with Neale has a wealth of industry experience, including founding the integration firm Andrew Lucas London.
Read more about Hero Labs and its integration-friendly APIs here in Julie Jacobson's pre-Expo coverage.
Caavo System Plays Nice with Crestron
Julie was also impressed by Caavo at the show, where the company made its custom channel debut. Co-founder and CEO Andrew Einaudi walked booth visitors through its Control Center offering.
The remote control and content management system features a four-port HDMI switch, includes the robust remote plus a lifetime service plan, and at CEDIA Expo Caavo demo'ed its integration with Crestron automation.
"It's super smart, with voice control and search," Einaudi says, noting the company is in the retail market now but was at the tradeshow looking for traction in the pro market.
"We're showcasing integration with Crestron that we're really happy with, looking to get into other control systems and installers in general, so we're having a great show," he says.
Read more of Julie's impressions on Caavo here.
Konnected Simplifies Smart Alarm Setups
Konnected creates hardware and software that allows users to reuse wired alarm system sensors and connect them directly to popular home automation platforms.
Founder Nate Clark explains that the company launched the Konnected Alarm Panel on Kickstarter in 2017 and has experienced success among DIY smart home enthusiasts.
"We now support integrations with four different home automation platforms — giving system integrators the ability to fully integrate their smart home projects with a smart alarm system without needing to buy into a third-party ecosystem," Clark says.
"Integrators will find our new dealer pricing, easy installation and customer referrals to be compelling."
The Konnected Alarm Panel is the only product on the market now that directly converts a wired alarm system into a smart home system with native integrations for SmartThings, Home Assistant, Hubitat and OpenHAB, Clark says.
"Other 'smart alarm' products on the market are either a closed ecosystem, require a monthly subscription to work, or don't have native integration with the home automation hubs that people want," he says.
The company is working on expanding integrations from the DIY types to the custom channel companies such as Control4, Savant and more, he says. Clark was also excited to introduce the Konnected Alarm Panel Pro.
"It's something that our professional integrators are really excited about because it features an Ethernet port and Power over Ethernet as opposed to Wi-Fi only on our original product," he says. "That also is a bit of a more powerful processor and has support for up to 12 zones instead of just six."
Artio Artfully Lights Up a Modern Home
The most colorful TechStarter entry came in the form of Artio Lifestyle Lighting. The company offers outdoor lighting products and features, so integrators and homeowners can create the perfect mood "for every occasion," Artio says.
If it's an outdoors feature, whether trees, hardscaping, etc., it can be lit and colorful.
"We have full color integration fixtures and we've designed these to be easily installed, easily used," says Zach Fisher, sales engineer, Artio.
"You have a lot of functionality. You can basically do custom scene designs, custom zoning … you can really get into the light and have a lot of fun with it."
The products offer the ability to integrate music to help choreograph dazzling displays.
Also on the integration side, Fisher says the company looked forward to being at CEDIA Expo because it worked on compatibility with control systems such as URC, Elan and Control4, as well as voice control platforms.
SandTrap Audio Rescues Architectural Speaker Sound
Finally, don't let poor bunker play, er, architectural speaker setups, derail your audio game. In this case, the "SandTrap" is in the form of the sand poured into SandTrap Audio's isolating mounting surface, which installs behind Sheetrock and the architectural loudspeaker.
Here's how Ed Avalos describes why he came up with the solution, as described on the website:
"The issue — custom speakers are installed in Sheetrock walls and ceilings. Sheetrock is made of paper, glue and chalk. This is not a good material for reproducing sound from any speaker.
"Mounting a speaker in Sheetrock is [like] selecting a set of guitar strings for their potential increased volume and greater sustain, then stringing the set on an acoustic guitar made of cardboard. This is not recommended. Similarly, Sheetrock compromises the sound of custom-installed speaker systems. Sheetrock-mounted speakers generate muddy mid-bass, harsh vocals, and forfeit decibel level."
The SandTrap sand-filled ABS plastic-framed birchwood backed baffles are quartered and shipped as hollow components, according to Avalos. Dealers can sand-fill them onsite (thereby reducing shipping costs and increasing profit margin).
SandTraps are installed via custom speaker cutout and maintained by an adhesive, and the speaker is installed through the cutout and clamped to the new surface.
The increased mass of the speaker cabinet construction acts to re-tune the system resonance, minimize Sheetrock distortion and maximize fidelity, Avalos explains.
"Sheetrock sucks the life out of the speakers," he said at the Expo. "The SandTrap revives it."
If you enjoyed this article and want to receive more valuable industry content like this, click here to sign up for our digital newsletters!