Michael Heiss has spent 50 years tracking the development of new technologies, so it's worth taking note of the sessions he has planned for the upcoming CEDIA Expo. Heiss, who received CEDIA's Lifetime Achievement Award in 2020, will be presenting three important education classes at the show in Dallas. Always entertaining, Heiss has the ability to make even the driest of subjects fascinating.
Here are three courses to put on your radar for CEDIA Expo. It's worth it just to see what Heiss might be wearing this year, as he is known for his flashy duds.
Wednesday, Sept. 28, 10 a.m., Room D167

This all-new presentation is the latest edition of Heiss's famous "New Technologies Update" focusing not only on hardware such as video displays and connectivity, but the broader world of home entertainment business and technology. After all: Content IS King!
Heiss, who runs M. Heiss Consulting, will explain how the content conundrum is more than just entertainment programming. It encompasses the messaging from a variety of control sensors and IoT devices along with a host of other inputs. They all form the pieces of the home ecosystem puzzle that residential technology professionals must assemble and maintain.
This fast-paced presentation provides an overview on the latest status of all forms of content and how all this will impact your business. Topics will include video display and distribution, including MicroLED, HDR and 8K, content distribution services and the products needed to view them, connectivity and connection, including HDMI and HDCP, local networking technologies, broadband delivery via 5G and Wi-Fi advancements and much more. This is the place to get the top-level picture on the current state of all the technologies that drive your business and where they will take us in the next 18 to 36 months.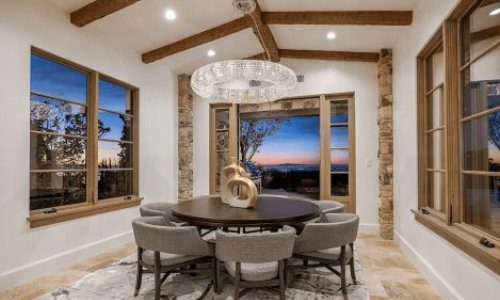 As a custom integrator, lighting is in demand. Effective communication, education and showcasing the value proposition of LED light fixtures in conjunction with integrative control systems are the keys to overcoming challenges and closing sales in this specialized market. Join us as we discuss the future of digital lighting and control with David Warfel from Light Can Help You and Patrick Laidlaw and Mark Moody from AiSPIRE.
Register Now! 
Wednesday, Sept. 28, 2 p.m., Room D163
Given the constantly changing lexicon of video, audio, displays, and connectivity, there is a new acronym you need to understand almost every day. Whether you are new to the residential technology field or a long-time practitioner, if you can't easily define or explain the likes of QD-OLED, SBTM vs SSTM, FWA, PD, UST, FALD, DCI vs DCP, VRR today, it is only going to get worse going forward. Completely updated for Expo 2022, this fast-paced course from CEDIA Fellow and long-time presenter Michael Heiss will help you wade through the alphabet soup of acronyms, defining and demystifying the descriptors you need to understand, determine, compare and evaluate what is right for a given installation function.
Thursday, Sept. 29, 3 p.m., Room D163

After many years of development and market promises, ATSC 3.0, also known as NEXTGEN TV, is REALLY here, Finally! It is on the air in well over 50 markets, both large and small, and there are sets and external set tops to receive it. Now it's up to you to understand its benefits and be able to explain what it means to your clients. This information-packed session will give you all you need to know to show how NEXTGEN TV will revolutionize the programs and services offered by broadcasters as well as give you the hints as to how you can profit from this once in a generation technology change.
If you enjoyed this article and want to receive more valuable industry content like this, click here to sign up for our digital newsletters!