CE Pro's Security & Surveillance Deep Dive reveals 15% growth in security and surveillance installations over the past year, as the traditional residential alarm market is upended.
Is the business model for traditional residential security dealers imploding and leaving the door wide open for custom integrators to take advantage? Possibly. At least that's the opinion of Lee Jones, a longtime industry consultant.
He thinks the advent of DIY residential options from SimpliSafe and others has made life extremely uncomfortable for traditional alarm companies that used to be able to blanket their local markets with basic "two doors and a motion sensor" systems. Those low-cost installations are designed to garner lucrative monthly subscription fees and build a recurring monthly revenue (RMR)-based business. Today, much of that entry-level residential business has migrated to DIY systems with self-monitoring options, leaving the detritus of several longtime residential security companies in its wake.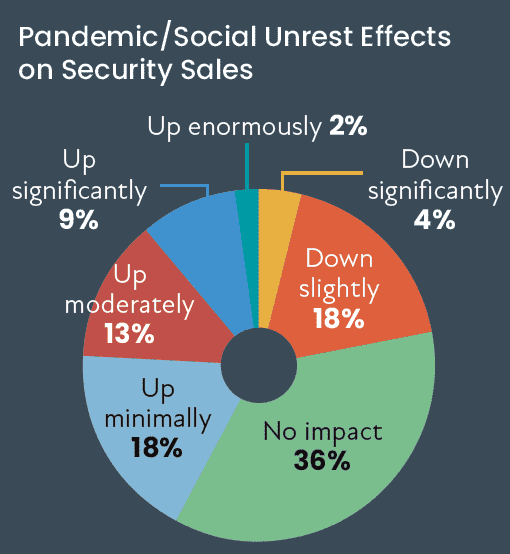 "The mandate for voice-to-voice communication [between the subscriber account and the central station] is dissolving," Jones tells CE Pro. "Unnecessary Police Response (UPR) is terminology often used by law enforcement to express false alarms. A critical part of the RMR market and market value is the long-standing public-private partnership [between the alarm industry and first responders]. However, due to abuse of the partnership, credibility of private monitoring firms has deteriorated to slow or no site response for millions. All of the above suggest the market is compromised." 
Jones' conclusion is that the security market is ripe for the taking by custom integrators, who bring an elevated, integrated installation to clients. The portion of the residential security market that has been somewhat unaffected by the turmoil is the higher-end installations typified by multiple surveillance cameras and fully integrated with a whole-house control system — the sweet spot for custom integrators. It is against that backdrop of change that CE Pro conducted its 2021 Security & Surveillance Deep Dive Study to gauge the extent of security installations being performed by residential integrators. 
Many Security Systems Still Standalone Jobs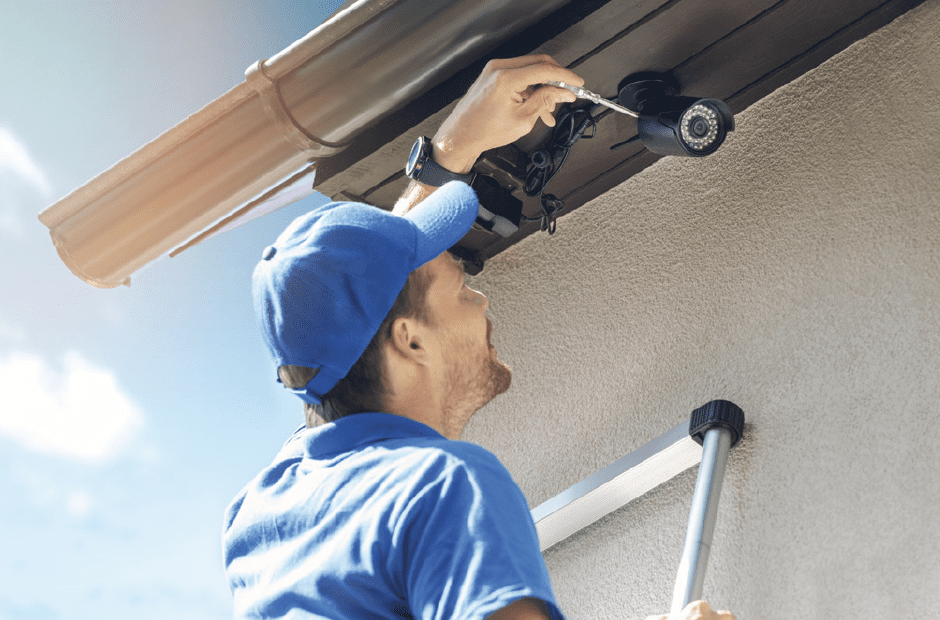 The data show that the security and surveillance market is alive and well among CE pros, with 82% of integrators installing at least one alarm or surveillance system in the past year. According to the data, custom integration companies have seen their residential security and surveillance business grow by nearly 15% (14.7%) over the past year, and 23% over the past 5 years.

The average residential surveillance project, including both intrusion and video surveillance, is $5,090 with a profit margin of 22.5%. That margin is considerably lower than what integrators earn on most other subsystems, such as lighting control, home theater and audio, which all tend to run the mid-30% range for profits. However, there are likely many traditional residential alarm companies that would be jealous to earn a 22.5% margin on their security installations as many have been driven to a breakeven or even subsidized business model that relies on the long-term monitoring contracts to earn profit.
The breakdown between pure intrusion/ burglar alarm installation versus video surveillance installations is intriguing. It appears that a little more than one-third of the time integrators are called upon to purely install a burglar alarm system (39% of security projects), and about half the time (48% of security projects) they are being asked to install surveillance cameras. Those video surveillance jobs are likely in many cases a situation in which the integrator is tacking on cameras to an existing whole-house AV or lighting project. Meanwhile, 36% of security installations are integrated with whole-house controls, which means 64% of the time they are standalone systems with either app-based controls or a separate control panel.
The average residential video surveillance system installed by a CE pro has six cameras. IP cameras with companion DVRs/NVRs are the most commonly installed applications, followed by megapixel cameras, thermal imaging or night-vision cameras, and video doorbells. 
For the most part, integrators are not earning storage fees for camera recordings, even though many of the large video doorbell companies are charging for those fees. Nearly half of integrators (43%) do not earn any money from camera image storage, while among those that do, the median is $10 per month per camera. That would lead to the conclusion that dealers are likely simply passing along the storage fees from companies like Ring and Google or putting a tiny premium on top of those monthly charges. 
Commercial Security Jobs Average $16K+
The survey also slightly delved into commercial security projects. The typical commercial security installation is much larger with an average of 16 cameras and an average price point of $16,212.
On the residential intrusion side in addition to burglar alarms, integrators are installing smoke detectors (36% of security projects), along with smart door locks (27% of projects) and exterior intercoms (16%) and interior intercoms (15%). 
Though many integrators have likely been dabbling in security for years, the number of monitored accounts is somewhat small when compared to a traditional alarm company. The typical integrator involved in security has just 47 monitored alarm accounts. However, more than one-in-four dealers (27%) do not have any monitored accounts.
Click here to see more charts and information from the 2021 CE Pro Security & Surveillance Deep Dive!
If you enjoyed this article and want to receive more valuable industry content like this, click here to sign up for our digital newsletters!