The LED lighting revolution has taken the market by storm, but many integrators have found success only in certain niche markets, primarily the high-end luxury residential space. But Environmental Lights is looking to change that with its new REVI Tunable White fixtures, which are available in two size and output configurations. The product scope enables integrators to bring tunable white lighting and human-centric lighting solutions to MDUs, commercial properties, high-end luxury residential and even entry-level residential.
Both of new REVI Tunable White fixtues can be powered using the REVI Drive low voltage power supplies. The 3-inch REVI LE1 Light Engine 18 Volts – 9 Watts per Channel can be configured with any of the LE1 options, and is well suited for residential downlighting. The REVI XL2 Light Engine – 36 Volts – 80 Watts per Channel is designed for higher output applications, including house of worship and auditoriums. Both fixtures can be added to any REVI downlighting project and powered remotely using the REVI Drive power supplies.
The new tunable white low voltage downlight fixtures make it possible to imitate color and brightness shifts of natural daylight like never before. The ability to create any temperature of white light between 2700K and 6500K makes them ideal for human-centric lighting applications where control systems adjust the white color temperature, tuning it to a bluer, white light, or warmer, more amber light depending on the time of day. When paired with the mate app-based control system, users can create pre-programmed human-centric lighting solutions that are scalable for production homes.
"This solution is for all the market segments within the home building market, and from the top tiers of premium custom homes down to premium production builds and even high volume production builds," says Greg Higgins, director of innovation at Environmental Lights. "Environmental Lights has a solution for each one of those markets and it's super exciting, because the solutions are so robust."
Higgins says dealers can get tunable white and integrate human-centric lighting into every one of their projects without confusing the end users.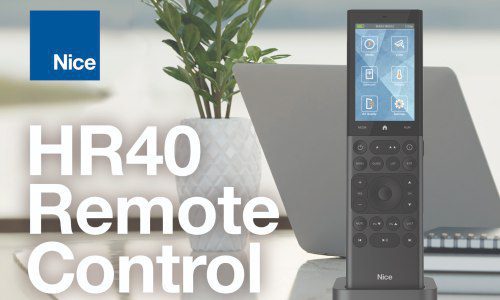 Remote controls continue to evolve at a rapid pace. The days of integrators providing remote controls simply for the TV have migrated to full home automation control of lights, shades, security, HVAC and audio/video in a single form factor. Join this free one-hour CE Pro webinar to hear from a panel of experts who will delve into finding the right remote that can effectively control all the subsystems in a home and empower consumers to customize the solution, while at the same time allowing integrators balance their service requirements.
Register Now! 
"One thing we know with human-centric lighting and tunable white lighting is sometimes the controls can be overwhelming. It doesn't have to be that way," he says.
One way Environment Lights is simplifying the process is via a partnership with mate.
"In the premium production home area, mate. is a human-centric lighting juggernaut. They are extremely good with controlling human-centric lighting/tunable white lighting, but also making it super simple," he says. "You don't need complex controls to do tunable white lighting and human-centric lighting. It can be done with a single toggle switch and be extremely effective."