The concept of home automation isn't new, but Lutron sees 2023 as an inflection point in the evolution of the smart home. Most custom integrators already drive their designs forward with smart HVAC, security, and AV systems, but few have unlocked the power of connected high-def lighting, the company notes.
That's about to change, as Lutron suggests. Jay Williams, director of luxury residential business development from Lutron, recently spoke with CE Pro about the ever-increasing opportunities to boost business via more widespread use of lighting controls and lighting fixtures in various applications.
For Lutron, the company can cater to integrators who may still be getting into the growing lighting fixtures category, or perhaps do great with lighting control but want to add Lutron's Ketra tunable fixtures, perhaps. It starts with the need to educate dealers more and improve their own knowledge and confidence about designing lighting layouts.
"One of the key things when we're talking about lighting [fixtures] is it's such a new category for our dealers, and in particular when you're talking about a Ketra solution and the things we offer for that, is really educating them about the underappreciation of lighting inside a residence," Williams says.
"And the need to actually expose customers to what great lighting inside the home can actually do, and how it ultimately ends up being beneficial."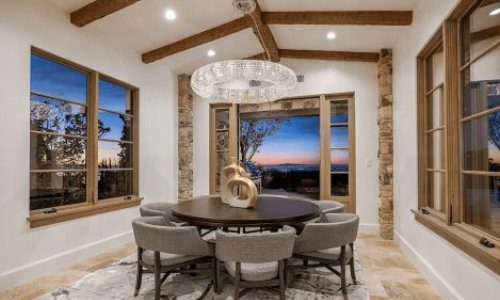 As a custom integrator, lighting is in demand. Effective communication, education and showcasing the value proposition of LED light fixtures in conjunction with integrative control systems are the keys to overcoming challenges and closing sales in this specialized market. Join us as we discuss the future of digital lighting and control with David Warfel from Light Can Help You and Patrick Laidlaw and Mark Moody from AiSPIRE.
Register Now! 
Human-centric lighting technology like Ketra — the most innovative light source since the filament bulb, Lutron opines — and cloud-connected control systems like Lutron HomeWorks are a glimpse into the future, but they're available today.
Integrated throughout the home, these systems can adjust light color and intensity, dissolve the boundary between indoors and out, and create harmony, romance, or tranquility, Williams notes. This is the foundation for the future of home, and Lutron believes skilled custom integrators are the professionals best positioned to bring this vision to reality.
The company invites dealers to book a Lutron Experience Center demo to discover the future of light in the built environment (lutron.com/demo). In fact, Lutron recently opened a new Experience Center, the stunning Los Angeles Design Studio that expertly blends lighting design with a room's aesthetics (including things like accenting artwork).
Lutron Develops Ketra Light Bar Slim, New Luxury Website
Additionally, the company has introduced its Ketra Light Bar Slim, which Williams calls the first evolution of a new type of product since Lutron acquired Ketra in 2018.
"What we've noticed with that product is we're able to create beautiful high-quality white light, which is incredibly difficult, and we're shipping that product so it's been a massive success for us," he notes, adding that the company has made great strides to re-establish its supply chain since last year's CEDIA Expo.
On top of that and the latest Experience Center opening, Lutron has also launched a new luxury Lutron website that provides an overview of its entire portfolio.
"It's not designed just for the dealer, but actually for everybody that's involved from the homeowner to the specifiers, along with our dealer site it's a great landing page to be able to understand our solutions, great videography, great photography as well to really help bring the solutions to life," he says.
Hear much more from Williams about Lutron & Ketra by watching the video above.
If you enjoyed this article and want to receive more valuable industry content like this, click here to sign up for our digital newsletters!