Recently, CE Pro had the opportunity to virtually sit down with Patrick Gall, head of channel development at Orro to discuss what makes the company unique in the ever-evolving smart lighting category, gain insights on how Orro supports integrators, and much more.
CE Pro: What makes Orro unique in the competitive smart lighting category?
Patrick Gall: From the get-go, Orro has been focused on creating a human-centric lighting (HCL) system that improves a resident's overall wellness. The company was founded because our CEO, Colin Billings, was having trouble sleeping at night. He found some software for his computer/monitor, called f.lux, that adjusts the color of your computer/ monitor's display throughout the day. This software helped Colin sleep better, so he set out to find a similar concept for home lighting.
Six years later, Orro has evolved to do much more than lighting by integrating functions including home control, voice, security and more. However, we are still laser focused on HCL that automatically optimizes the lighting in a home based on the environment and personal preferences.
Orro is able to achieve this due to a unique combination of hardware and software. Within the Orro One Pro, you find a motion sensor, proximity sensor, ambient light sensor and a 2-microphone array (sound sensors). And, with our software, the system makes the leap to being a truly "intelligent" home and makes human-centric and green, eco-friendly lighting decisions for the homeowner.
CE Pro: How does Orro support custom integrators?
Gall: We've pivoted our entire business to center around professional installers, especially integrators. This includes future hardware, software, integrations, business decisions such as pricing and even where Orro is sold. These decisions are all made around how they can most positively impact integrators.
On the system side, Orro offers integrators a unique combination of an HCL system plus a home control system — all at a price point that can work for any project. Integrators can introduce the concept of HCL and ride the "wellness wave" that has taken a strong foothold in the building industry. On the home control side, integrators have a new unifying solution to offer that controls the products that matter in a customer's home, at a price point much different than a full-blown control system.
In addition to the system itself, we recently launched compelling programs for integrators that offer a combination of healthy margins and incentives to grow, along with other benefits that make doing business with Orro attractive and effortless.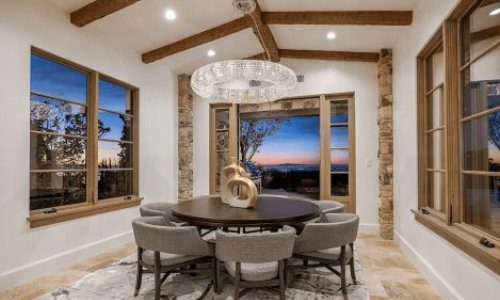 As a custom integrator, lighting is in demand. Effective communication, education and showcasing the value proposition of LED light fixtures in conjunction with integrative control systems are the keys to overcoming challenges and closing sales in this specialized market. Join us as we discuss the future of digital lighting and control with David Warfel from Light Can Help You and Patrick Laidlaw and Mark Moody from AiSPIRE.
Register Now! 
CE Pro: Can Orro products install into retrofit homes as well as new construction?
Gall: Absolutely. The hardware design has always revolved around a lighting device that can fit into any Decora sized wall box. For retrofits, the only requirement for Orro is that the electrical wiring includes a neutral wire. That's common for the majority of smart switches/dimmers today, and any home built within the last 15+ years should have the neutral wiring standard already. Orro's design lends itself to being a very modular system. We see integrators install Orro into some key rooms initially, and then go back to install more a few weeks later because the customer wants to extend the Orro experience. That's easy, because all they need to do is swap out the old light switch for an Orro device.
We've seen homebuilders get quite excited about Orro because it can tie together all the other smart home products they are installing while providing their customers with a unique lighting system. Due to that modular design, we see builders making one, two or three pieces of Orro a standard in the homes they build while giving their customers an easy upgrade path (via an integrator most of the time) to add more.
CE Pro: Does Orro integrate with other smart home products?
Gall: At this stage, Orro integrates with the majority of the largest smart home brands … Amazon's Alexa, Google Nest, Google Assistant, Sonos, Hue and Ecobee, to mention a few. Orro also has its own built-in Intercom system, which can come in handy. We can also integrate with many of the brands that work with SmartThings, like Philips Hue and Lutron. We call it Hybrid Lighting. Companies like Control4, Josh.ai, Crestron and many more, are on our list of companies we'd love to work with.
If you enjoyed this article and want to receive more valuable industry content like this, click here to sign up for our digital newsletters!