San Diego-based Environmental Lights has been providing accent lighting since 2006, but only in the past few years has the company made a splash in the custom integration market as LED fixtures with temperature-changing and dimming capabilities have become all the rage.
Environmental Lights recently showed its range of solutions to integrators, builders and designers at CEDIA Expo 2022 last fall and earlier in February at the International Builders' Show (IBS) 2023, which was co-located with the Kitchen & Bath Industry Show (KBIS).
VP of marketing Michael Krupinsky was excited to spotlight the company's REVI Downlights, HyperFlex LED strips and MDU options among the wares in its first-ever CEDIA Expo booth last fall in Dallas, where product design was a major theme on the show floor. The company provides dealers with colorful and versatile options to address numerous lighting requests to make collaboration with homeowners, designers and architects easier and more engaging.
"Accent lighting provides the wow factor for houses," he tells CE Pro. "So when you walk in and you see stairs that are lit, railings that are lit, under-cabinet lighting, toekicks and coves – that lighting can change the feel of a room and drastically affects how people react to the project."
The company offers several ways to do accent lighting, including the HyperFlex line, which allows installers to "turn and bend corners with strip light, and put it into shapes behind TVs … anything they need without having to cut and solder," Krupinsky adds. "So that provides tremendous versatility for the integrator."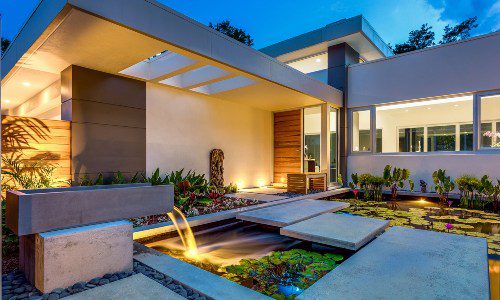 Landscape and architectural lighting create a magical and elegant ambiance for homeowners. The outdoor lighting industry has always been a phenomenal one and continues to grow in popularity. Now is the ideal time to learn more about this rapidly growing and highly profitable industry. Join our panel of esteemed lighting experts that will dive into why it's time for integrators to rethink their role in the outdoor lighting industry.
Register Now!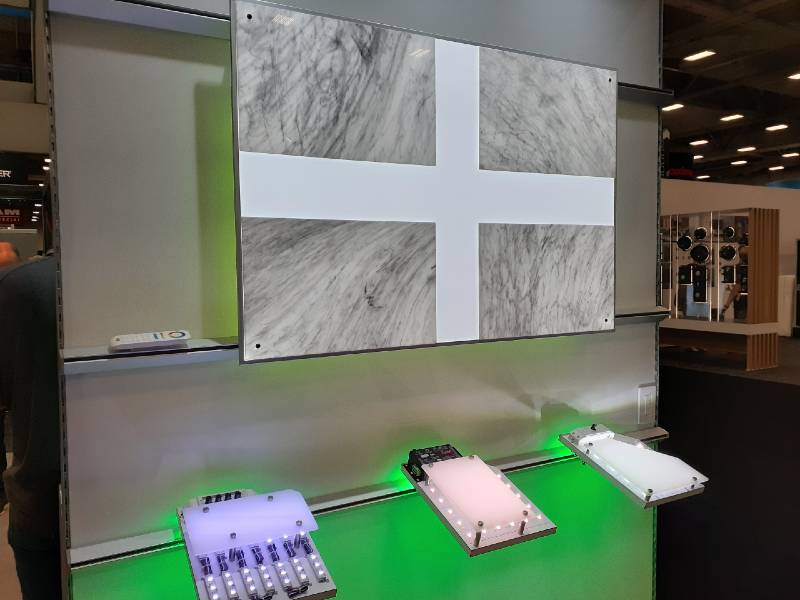 At CEDIA Expo, Environmental Lights focused more on its bendable strip lights, modules for backlighting countertops and backsplashes, and higher-end REVI remote-voltage system for architectural-fixtures and custom homes, he says.
ATX System Provides Savings for Integrators & Builders
At the recent Design & Construction Week in Las Vegas (led by IBS & KBIS events) Krupinsky shifted discussions to illustrate the benefits of Environmental Lights' ATX low-voltage downlighting solution that is ideal to address tract builders and multidwelling unit (MDU) market.
"It's more design for volume builders and production-home builders," he says, though naturally in the Las Vegas Convention Center there was crossover with designers exploring builder tech – especially colorful, energy-efficient lighting.
"It's driverless LED fixtures and essentially distributed power for those – centralized power supplies – and so you're eliminating Romex and running 18/5 wire basically throughout the house for downlights and switches," Krupinsky explains. "It's thermostat wire – so instead of big, bulky Romex which can also get expensive, you're only running 120V to your utility closet."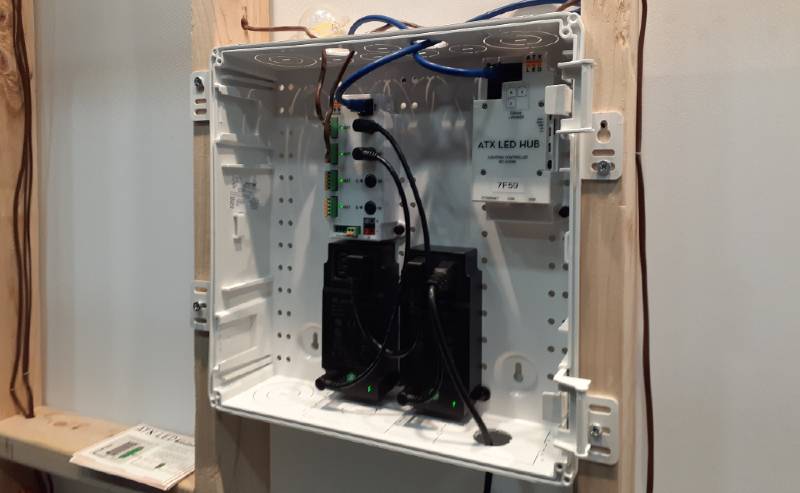 The product plugs into the centralized rack where the power supplies and distribution block reside, and then builders or integrators need only run low-voltage wiring instead of Romex everywhere.
"The beauty of this is it has all these switches with kind of built-in drivers on them so you can dim and also do color tuning," Krupinsky adds. "So you can go from a warm light to a cool light, and then just dim it as well – they dim down really nice and low. It's a pretty slick system, it simplifies a lot."
He says for volume builders, the savings on the materials in the wiring alone plus the simplified labor needed has been a keen benefit. For integrators, the low-voltage setup means they don't have to hire an electrician.
To learn more about Environmental Lights' systems for integrators, designers and builders, as well as its professional design services program, watch the video above and visit the website.
If you enjoyed this article and want to receive more valuable industry content like this, click here to sign up for our digital newsletters!