The custom integration and consumer electronics industry is rapidly evolving, and businesses in this industry need to adapt often if they hope to stay competitive. One way to ensure sustainability is through some strong diversification strategies. Adding new products, services, or revenue streams to a business will help us stay relevant in an ever-changing market and allow us to weather the occasional storms that come our way.
Business Diversification Strategies for 2023
What's that you say? Slow down? Recession? But business is great. We're booming! Listen, my fingers are crossed that it doesn't happen, but there's plenty of turmoil right now and it wouldn't hurt to have a few diversification strategies to generate more profitability and additional sources of income. Better to explore options and get started while you can vs when our back is up against a wall. Here are some of the easiest and most common ways an integrator can diversify their business:
Branch Out into New Brands or Product Categories
You're in the house already so there's no additional customer acquisition costs with this diversification strategy. A company that specializes in home automation systems can expand into cell boosters or surveillance systems. This allows you to offer a wider range of products to your customers and it increases the customer "stickiness" and repeat business opportunities.
Another example: if you primarily serve residential customers, it can be easy to expand into commercial markets such as offices, restaurants or cafes. This allows you to reach a new and different customer base and generate additional revenue. Be prepared; you may need additional skills/training and certifications, but don't worry, we can help with that.
Expand into New Geographic Regions
That's pretty obvious but how do you do it if you're already busy in your market? There's many methods of expansion including remote business partners, subcontractor crews or simply driving a bit further. Being nimble and growing your network of trustworthy industry connections allows you to stay busy wherever your business is in demand. Follow the construction. Be where the growth is and you'll never hurt for business.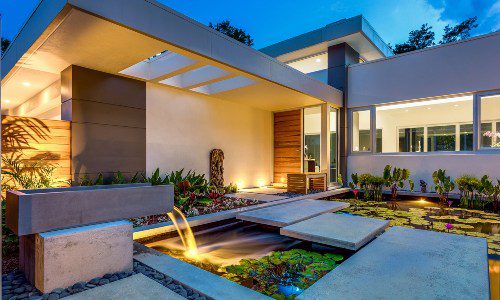 Landscape and architectural lighting create a magical and elegant ambiance for homeowners. The outdoor lighting industry has always been a phenomenal one and continues to grow in popularity. Now is the ideal time to learn more about this rapidly growing and highly profitable industry. Join our panel of esteemed lighting experts that will dive into why it's time for integrators to rethink their role in the outdoor lighting industry.
Register Now! 
Open Up Recurring Revenue Streams
This diversification strategy is my absolute favorite. It's like printing money! By shifting some of your advertising and marketing to the service and maintenance side, you will bring additional exposure and opportunities to your business (and a consistent incoming revenue stream). At it's most basic level, many customers are happy to pay a quarterly or biannual fee for you to come out, clean the gear, update all the related firmware and service any issues.
If you're installing systems with remote monitoring and management you can charge even more. By offering service agreements, companies can generate a predictable stream of revenue and create stronger, long-term relationships with customers. I always liked including escalated service call support for customers that purchased our service contracts.
Products to Start Selling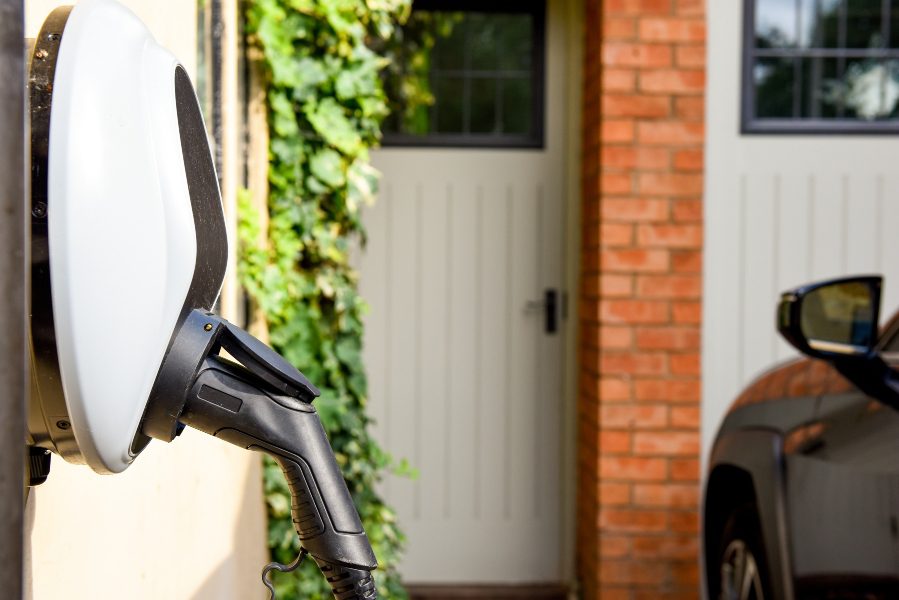 As you can see, there's several easy diversification strategies to shore up your business. Look at Amazon. It's an extreme example but maybe the best example. They started out as an online book store and now they are multinational technology company focusing on e-commerce, cloud computing, online advertising, digital streaming, and artificial intelligence.
Google made an online search engine, now they control my AC and allow me to see who is at my front door. Lutron started with lights and now dealers are making tons of money installing their shades. How about Samsung; they started as a grocery trading store specializing in noodles before they started making TV's. Ha! Ok, so those are some extreme examples but that's what it takes to make it for the long term.
So now that I have your attention, you probably want a list of products that are profitable, easy to sell and don't require heavy training to help diversify your business. Well, you're in luck. Here's a list of items will help you add profits to your jobs right now:
Cellular Boosters
84% of households in America have smartphones and the entire family is streaming reels like their lives depend on it. All you have to do is walk through the front door and ask about the Wi-Fi. Ask if they'd be interested in a product like a cell booster that can help to boost and stabilize their signal.
Voice Over IP
One of the best and easiest ways to make RMR. If you're doing any light commercial work at all, this should be the French fries to your whopper. Be sure to ask if they have a plan for phones. If not, sign 'em up and get paid for life. You heard me. Paid for the life of their service. Ad nauseum infinitum. There are even services like Ring Central, Vonage and Star to Star all have little to no hardware, minimal set up and big monthly revenue for the life of the customer.
EV Chargers
EV Chargers are blowing up! You know there's a Tesla silently revving it's "engine" and autonomously speeding down your street. Not only can you sell these to home-owners, builders and developers, but OCPP units like the Wallbox chargers we offer can be monetized for the commercial property owners that you sell them to. This allows them to make money for their charging services and draw a crowd to their business.
Cellular Routers
Cellular routers are another great way to build RMR and they are great solutions for many unique applications. These are especially handy for folks working on RV's or if you have residential or commercial applications in remote or rural areas. Not only that but cellular routers can be great options for people in the food truck industry, constructions sites, people or businesses that absolutely must have stable and un-interrupted internet (backup to hard-wire).
Managed Power Solutions
Managed Power solutions let you remotely manage your systems and are a key component in a service-based RMR contract with your customers. This is a big one that helps make your business more efficient and profitable. And, if you can remotely fix your customers issues you look like a wizard. An AV Ninja! I guarantee you the first time you reboot someone's rack to get their internet working on the weekend you will be a hero for life.
Diversification Strategies Are All About Getting Outside One's Comfort Zone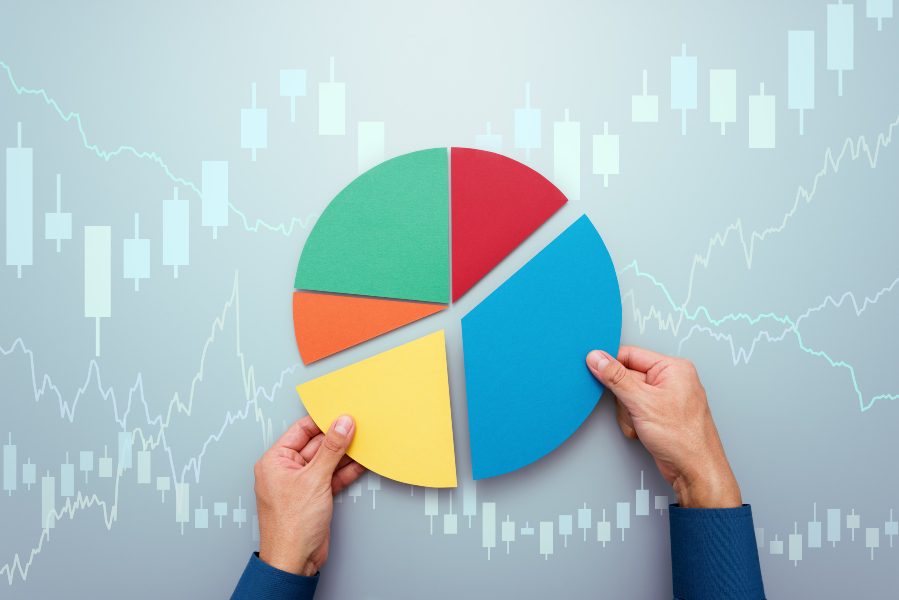 We're all seasoned by now so we know any diversification strategy is not without its challenges. It can be difficult for businesses to balance their focus on their core products while also expanding into new areas. You need the resources and expertise to properly enter these new markets and offer new products or services.
Thankfully we live in a time when you can watch a video on YouTube or hit up ChatGPT to learn anything you need. Not to mention most of the manufacturers in our space are prioritizing training and are eager to support with a demo opportunity; so don't be afraid to reach out for help and test something new.
No matter the challenges, we can't get stuck in a "business rut" doing what we do just because that's what we've always done. All the greats say to get comfortable being uncomfortable. Of course, as a small business owner, we're already comfy with this concept.
Truth is, expanding product lines, markets, and revenue streams is pretty much a requirement if we want to stay relevant and competitive in an ever-changing market. Through these methods, we can create a profitable and sustainable business that will weather any storm that comes our way.
What are some of your ideas or secret strategies for diversification and sustainable business practices?
Eric Friedman is the Strategic Sales Manager for the Custom Integration pillar at DOW Technologies.
If you enjoyed this article and want to receive more valuable industry content like this, click here to sign up for our digital newsletters!